IN BURYING BENEDICT, THEY THINK THEY HAVE BURIED THE CHURCH …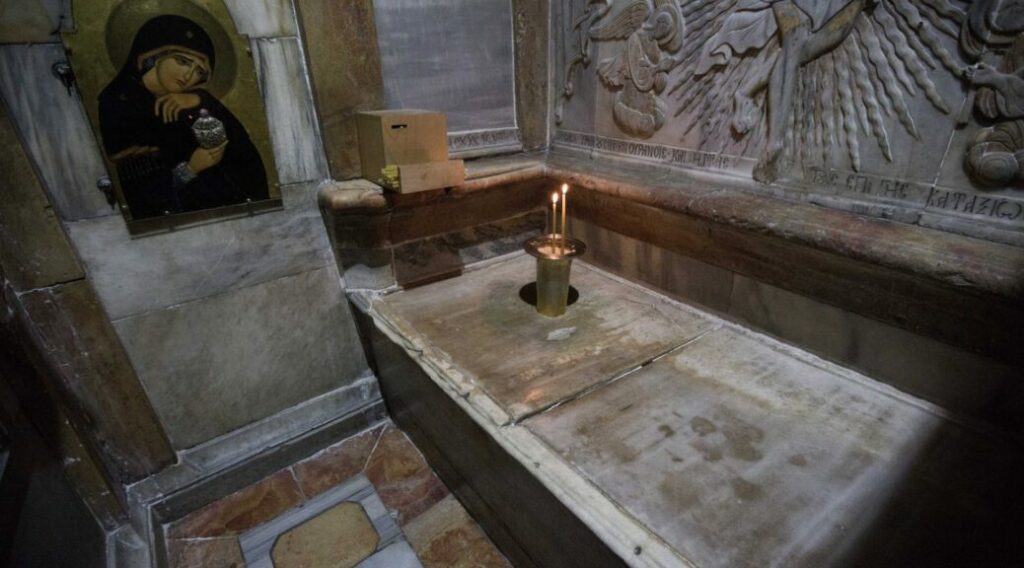 by Br. Alexis Bugnolo (*)
Now, that they have buried Benedict, they think that with him they have buried the Church.
The Church which believes that a man is a man from conception until death, and that a woman is a woman from conception until death.
The Church which believes that human sexuality is for reproduction not entertainment.
The Church which believes that it is morally unacceptable that man be enslaved by ideologies.
The Church which believes that words have meanings which men cannot change at will.
The Church which believes in property rights, for man and for God.
The Church which believes that usury and fraud and sodomy and pedophilia are crimes which shout out to God for vengeance.
The Church which believes that Catholics have the right to rule the world, and not the godless.
The Church which believes, above all that there is a God and that He is Man's creator, redeemer, savior, and king.
The Church which believes, that Jesus was crucified, died, buried, AND who rose from the dead!
The Church which believes with Peter in all which Jesus Christ taught and did, as the Son of the Living God.
This is the Church which they believe they have buried with Benedict. And that message was clear, as the Anti-Pope sat enthroned in front of Benedict's coffin, gloating over his apparent victory.
And now we all experience that which Our Lady and the Apostles experienced at the death of Our Lord. For when the shepherd is struck, the flock scatters. And darkness has fallen over the whole Church of Rome. Persons who were staunch and firm in the faith days before, cheering in large assemblies for Pope Benedict XVI are now silent and full of doubts and fear. And my dismay and disappointment has grown large as a sea, and as stormy as a sea in a hurricane. For the number of those who want to end this dark night has grown so few. And in just a few days, I am told to my horror, notable persons will declare that no election be undertaken.
But just as Pope Benedict XVI taught us, it is in the darkest hours that we who believe in the One who rose from the Death, must testify to the truth and stand against all the howling gales which pour forth from the Gates of the Netherworld.
Therefore, to one and all, who recognize that Pope Benedict XVI was the pope until death, never renouncing the petrine munus: to all of you, wherever you are in the world and whatever language you speak, I make a solemn promise before God, the Most Holy Trinity: that I will not go silently into the night; I will not tolerate that the Church of Rome be without a divinely approved shepherd; I will not, because I will not cease to believe in the One who has risen from the Dead, who can make water gush from rocks and the dead rise from the grave, because it is at His word that the Heavens and Earth were made.
Thus I promise that I will militate until by last breath and to every sacrifice, if necessary, that the Church of Rome elect a successor to Pope Benedict XVI, no matter what other decision any other shall make. For I have it on good authority, that all the leaders in Italy will shortly announce that no election should take place. That instead, we should wait for the death of Bergoglio, the antipope.
BUT THAT IS ABSOLUTELY INTOLERABLE!
For now, still, however, I will await that the Cardinal Deacon of the College of Cardinals, who has personally received the Solemn Admonition, make a decision. I understand that that College is compromised with invalid electors. But I recognize that if there is good will in any, to call for a Conclave, that God will offer the grace to do it right. I will therefore wait until the 20th day, when it will become obvious that the Cardinals cannot enter into Conclave by the 21st. That day will come on January 20th (calculating in the most liberal way as to give them more time).
And if they do not, then I will announce a "crusade" to convoke the Faithful of the Dioceses of Rome, Albano, Ostia, Velletri-Segni, Palestrina, Sabina Poggio Mireto, Porto Santa Rufina, and Frascati, to exercise their apostolic right to elect a successor to Pope Benedict XVI.
I tell you all these things now, because, if when that hour comes, and I am left standing alone to remedy this solemn need, I will call upon all Catholics in communion with Pope Benedict XVI world wide, to form an international coalition to assist in this endeavor: that each group out there, send its representative to Rome, to do as I have done these 3 years, to militate for this and keep those at home informed, while joining in the work and in the fundraising necessary to promote a juridically valid election of the Successor of St. Peter. This will be a massive task that will require legally notifying every member of the clergy of these 8 dioceses, AND attempting through media of all kinds, to notify the millions of faithful in these dioceses to exercise their apostolic right and convene in an assembly for an election.
Therefore, I ask you now to join with me in prayer, that the Cardinals do their duty, and that if they do not, that God might raise up a mighty army, howsoever small, of determined zealous faithful from round the world, to see this holy work done, for the salvation of souls and the glorification of Our Blessed Lord, Jesus Christ, Who has already promised us and purchased for us, the victory in this battle. And who has given us an Immaculate Queen who is terrible as an army in battle array!
Amen. Amen. Let it be! Fiat.
__________________