Pro-abortion protesters escorted out of Los Angeles church after disrupting Sunday Mass (Ecco le proteste che distruggono le chiese!)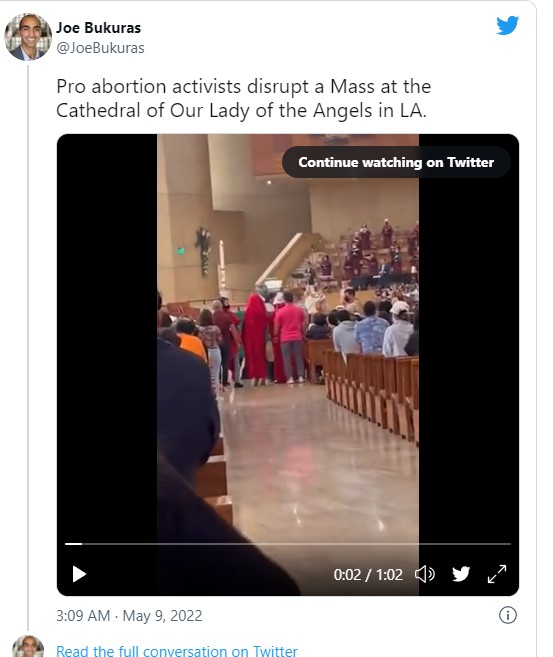 LOS ANGELES (LifeSiteNews) — Pro-abortion activists were escorted out of the Cathedral of Our Lady of the Angels in Los Angeles after they attempted to disrupt a Sunday Mass that was taking place in the cathedral.
The incident took place shortly before the distribution of Holy Communion during a 10 a.m. Mass at the L.A cathedral and is only days after a radical pro-abortion group known as Ruth Sent Us, encouraged people to storm Catholic parishes throughout the U.S. starting on Sunday, May 8 – which is Mother's Day in the U.S.