BREAKING NEWS: Possible Coup d'etat in the Kremlin?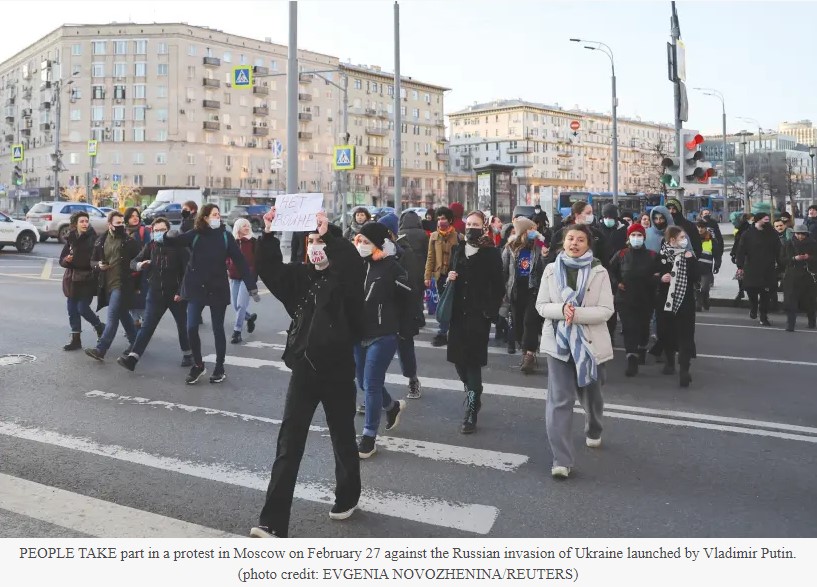 SOURCES:
#1 – Will Vladimir Putin be ousted? Conditions for Russian President Vladimir Putin's removal are piling by the day. By AMOTZ ASA-EL Published: MARCH 24, 2022 21:51, https://www.jpost.com/middle-east/article-702279
#2 – BREAKING — COUP D'ÉTAT IN THE KREMLIN — SHOIGU TAKES LEAD IN RUSSIAN GOVERNMENT, EDITOR1 COMMENT, by Br. Alexis Bugnolo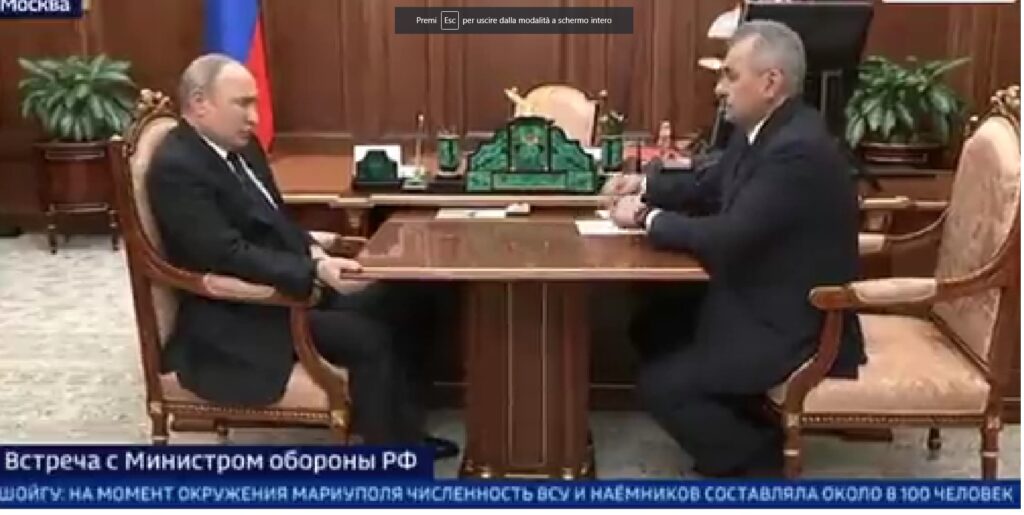 LATEST DEVELOPMENTS (based on Br. Alexis Bugnolo's article)
The conjecture is advanvced that Putin may have been pushed out of the supreme position of power in the Kremlin. In Moscow: a stunning video broadcast on Russian TV yesterday might suggest the conclusion. In the video, there are radical changes which Russia has not seen in the 20 year reign of power of Vladimir Putin:
he is not sitting at his desk.
Gone is the 50ft long table separating him from the nearest Military or Political commander, with whom he would normally speak, end of table to end of table. He is now seated at a tiny table in a familiar position with his commanding General Sergei Shoigu.
In addition, Shoigu is seen in a commanding assertive position, while Putin appears slouched and depressed, "as a bag of potatoes" (he seems clearly unconfortable, if not looks sick) one Twitter commentator phrased it.
Putin, at least, may/might have lost his grip on the military establishment!
But most significant of all, the General is not dressed in military uniform. He is dressed in the suit of a political leader.
The announcement, which says the loss of life of Russian soldiers is not expedient to take the Steel Works also begins a new cover story for the War. It is the admission that there are higher objectives than victory. That economics trumps military or political goals.
Finally, the style of the event and official news made public are strongly reminiscent of similarly secretive style of "transitions" in the Communist-era URSS.
It appears therefore that there has been a radical change in the axis of power in the Kremlin. This was predicted by a Russian expert out of Sweden nearly a month ago.