ROSARI DI MASSA IN POLONIA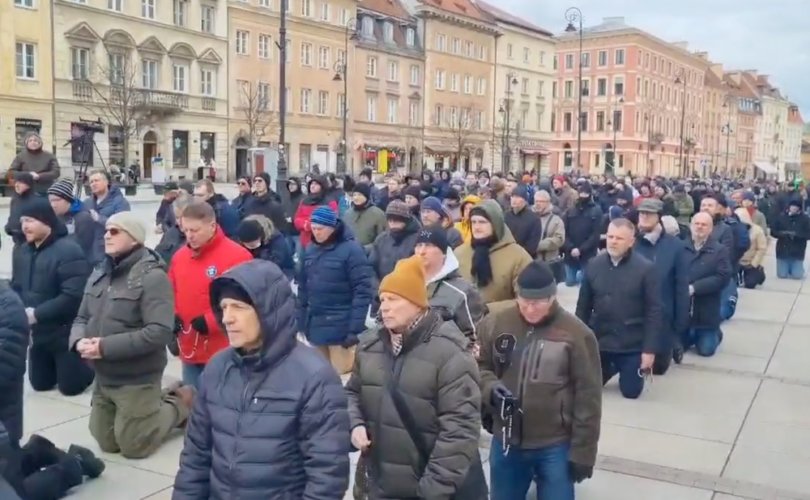 Tue Mar 8, 2022 – 12:46 pm EST
(LifeSiteNews) — Polish Catholic men got on their knees last week in the nation's streets to pray the rosary as Russian forces continue their all-out assault against neighboring Ukraine.
Videos shared widely on social media show large groups of Polish men in the northwestern city of Szczecin and the nation's capital of Warsaw kneeling or standing in the streets reciting the rosary even as hundreds of thousands of Ukrainian refugees pour across the border seeking asylum.
Men's rosary rallies have become a common sight in Poland in recent years, with groups such as Wojowników Maryi (Warriors for Mary) inviting thousands of young men to gather together in Polish cities to pray publicly on the first Saturday of the month.
This month the prayer meetings have generated wider recognition as Poland, which boasts an 87% Catholic population, has found itself involved in helping ameliorate the growing humanitarian crisis caused by the Russian invasion of Ukraine on February 24.