DALL'OMELIA (FROM THE HOMILY) –    MARTEDI 26/09/2023 ORE 18.00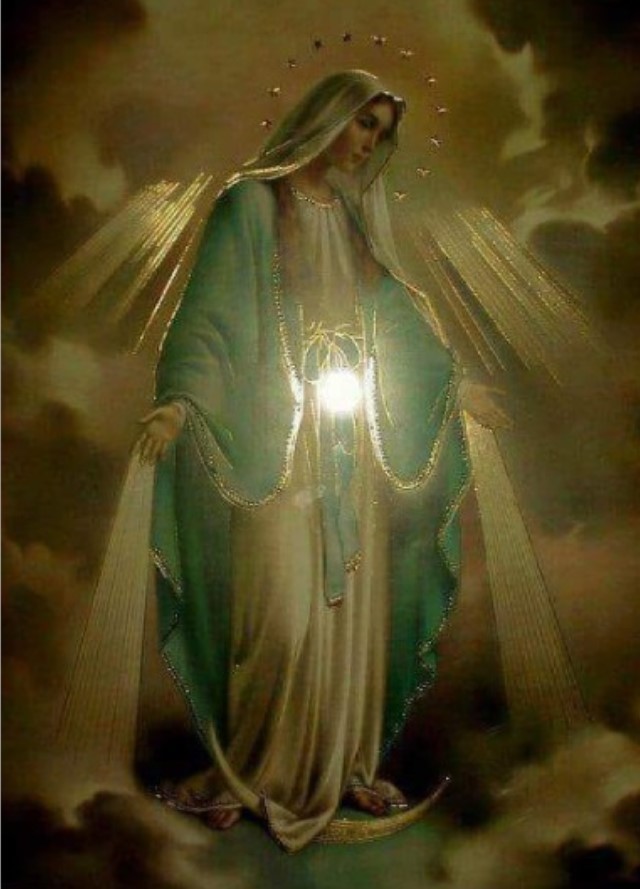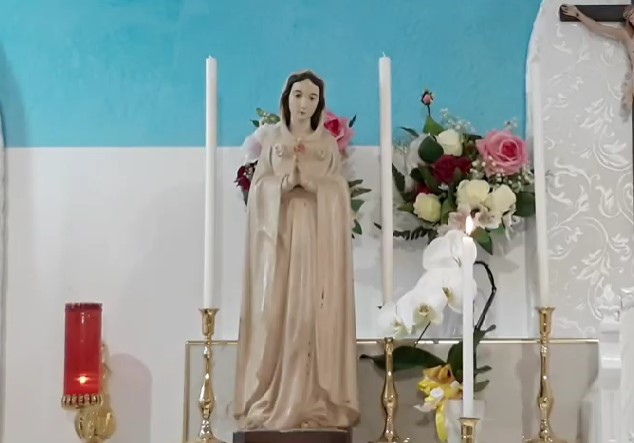 DALL'OMELIA DI DON ENRICO RONCAGLIA (**,1)
Prima lettura dal libro dell'Apocalisse. Tutti gli eletti e gli angeli in cielo che a miriadi sono attorno al trono di Dio, innalzano le lodi con la preghiera del Gloria alla SS. Trinita'.
Gesu' da lontano vede Natanaele (S. Bartoilomeo) sotto il fico che si sta dirigendo verso di lui e lo presceglie come uno dei suoi apostoli. Natanaele lo invoca subito come il Messia.
Celebriamo la S. Messa votiva dei S.Angeli in preparazione della festivita' di S. Michele Arcangelo. Gli eletti vedranno il trionfo del Signore circondato dagli angeli.
Natanaele vede, grazie a Gesu', un'immagine del Paradiso. Cosi' anche noi speriamo un giorno di poterlo vedere!
Natanaele e' una persona dedita alla meditazione e alla preghiera (sta sotto il fico). Cosi' Dio vede e ascolta la nostra preghiera.
Tutto questo ci prepara alla visione del Paradiso al momento della nostra salita in cielo.
Sia lodato Gesu' Cristo! Sempre sia lodato!
______________________________
(*) Questo commento e' scritto in tempo reale durante l'omelia. Mi scuso per l'eventuale misinterpretazione delle parole del sacerdote. Riferimenti: Gruppo FB https://www.facebook.com/groups/266287024711787 e Blog https://www.revelationvirgo.org/
(1) La Cappella dei Sacri Cuori e' d'ora in avanti sotto la protezione della Madonna Pellegrina di Montichiari (Brescia, 1946).
FROM THE HOMILY BY DON ENRICO RONCAGLIA (**,1)
First reading from the book of Revelation. All the elect and the angels in heaven who are in myriads around the throne of God, raise praises with the prayer of the Gloria to the SS. Trinity'. From afar, Jesus sees Nathanael (St. Bartholomew) under the fig tree who is heading towards him and chooses him as one of his apostles. Nathanael immediately invokes him as the Messiah. We celebrate the Holy Votive Mass of the Holy Angels in preparation for the feast of St. Michael the Archangel. The elect will see the triumph of the Lord surrounded by angels. Thanks to Jesus, Nathanael sees an image of Paradise. So we too hope to be able to see it one day! Nathanael is a person dedicated to meditation and prayer (he is under the fig tree). This is how God sees and hears our prayer. All this prepares us for the vision of Paradise at the moment of our ascent into heaven
Praised be Jesus Christ! Always be praised!
____________________
(*) This comment is written in real time during the homily. I apologize for any misinterpretation of the priest's words. Refs.: FB Group https://www.facebook.com/groups/266287024711787 and Blog https://www.revelationvirgo.org/.
(1) The Chapel of the Sacred Hearts is from now on under the protection of the Pilgrim Madonna of Montichiari (Brescia, 1946).