DALL'OMELIA DI (FROM THE HOMILY BY) DON ENRICO RONCAGLIA – VENERDI 20 GENNAIO 2023 ORE 17.30: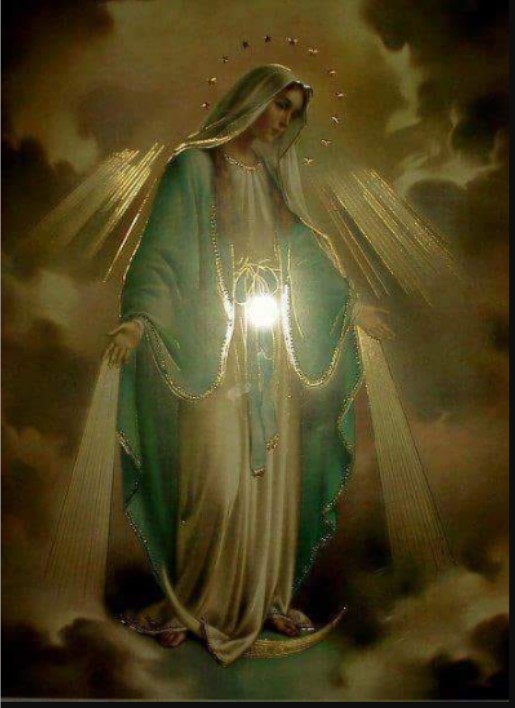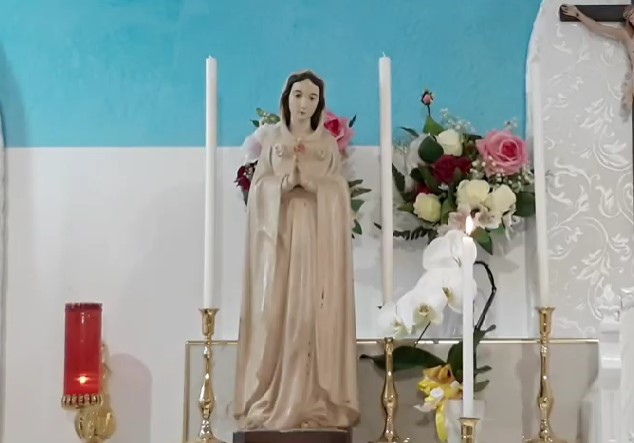 DALL'OMELIA DI DON ENRICO RONCAGLIA (**,1)
Hebr 11:33-39
Fratelli: I Santi mediante la fede debellarono i regni , esercitarono la giustizia, conseguirono le promesse, turarono le gole dei leoni , estinsero la violenza del fuoco, scamparono al taglio della spada, guarirono dalle malattie, diventarono prodi in guerra, misero in fuga eserciti stranieri; le donne riebbero i loro morti risuscitati.
Luc 6:17-23
In quel tempo: Gesù si fermò in un ripiano con la folla dei suoi discepoli e gran quantità di popolo che da tutta la Giudea e da Gerusalemme e dalle marine di Tiro e di Sidone era venuta ad ascoltarlo e farsi guarire dalle proprie infermità.
San Fabiano (papa) e San Sebastiano sono i due santi martiri festeggiati oggi.
Il Vangelo parla del discorso della montagna. Moltissima gente e' presente per ascoltare Gesu' e farsi risanare dalla sua presenza. Gesu' parla delle beatitudini di cui potranno godere i suoi fedeli.
La prima lettura parla invece delle prove che come cristiani dobbiamo superare. La Chiesa e' ormai da secoli nel mirino della persecuzione massonica. Il suo scopo e' dividere e distruggere la Chiesa.
Sia lodato Gesu' Cristo! Sempre sia lodato!
____________________
(*) Questo commento e' scritto in tempo reale durante l'omelia. Mi scuso per l'eventuale misinterpretazione delle parole di Don Enrico. Riferimenti: Gruppo FB https://www.facebook.com/groups/266287024711787 e Blog https://www.revelationvirgo.org/
(1) La Cappella dei Sacri Cuori e' d'ora in avanti sotto la protezione della Madonna Pellegrina di Montichiari (Brescia, 1946).
FROM THE HOMILY BY DON ENRICO RONCAGLIA (**,1)
Hebr 11:33-39 Brethren: The saints through faith defeated kingdoms, exercised justice, fulfilled promises, stopped the throats of lions, extinguished the violence of fire, escaped the edge of the sword, recovered from diseases, became brave in war, put armies to flight foreigners; women had their dead resurrected.
Luke 6:17-23 At that time: Jesus stopped on a shelf with the crowd of his disciples and a large number of people who had come from all Judea and Jerusalem and from the seas of Tire and Sidon to listen to him and be healed of their infirmities.
San Fabiano (pope) and San Sebastiano are the two martyr saints celebrated today. The Gospel speaks of the Sermon on the Mount. Many people are present to listen to Jesus and be healed by his presence. Jesus speaks of the beatitudes that his faithful will be able to enjoy. The first reading instead speaks of the trials that we as Christians must overcome. The Church has been in the crosshairs of Masonic persecution for centuries. Its purpose is to divide and destroy the Church.
Praised be Jesus Christ! Always be praised!
____________________
(*) This comment is written in real time during the homily. I apologize for any misinterpretation of Don Enrico's words. Refs.: FB Group https://www.facebook.com/groups/266287024711787 and Blog https://www.revelationvirgo.org/.
(1) The Chapel of the Sacred Hearts is from now on under the protection of the Pilgrim Madonna of Montichiari (Brescia, 1946).