The big sinking of Moskva: why Russia is hiding its real cause?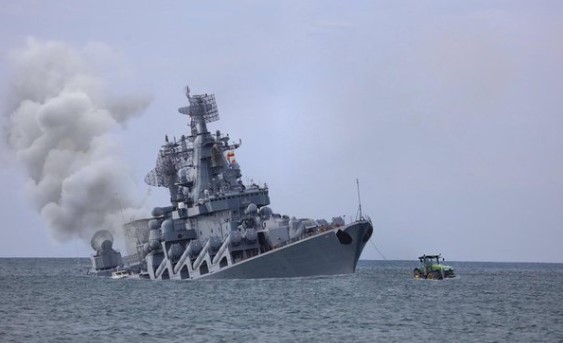 What really happened?
According to a Twitter by Daria Kaleniuk, Director of the Anticorruption Center of Ukraine, the Moskva was hit (and sunk in 15 minutes) by two cruise R-360 Neptune  missiles built entirely in Ukraine (with excellent technology and performance). This type of cruise missiles are small in size and weight and intended to hit small-size vessels but can be used for ground-to-ground operations too.