DALL'OMELIA DI (FROM THE HOMILY BY) DON ENRICO RONCAGLIA – ORARI S.MESSA DI OGGI DOMENICA 3 APRILE 2022, ORE 10.30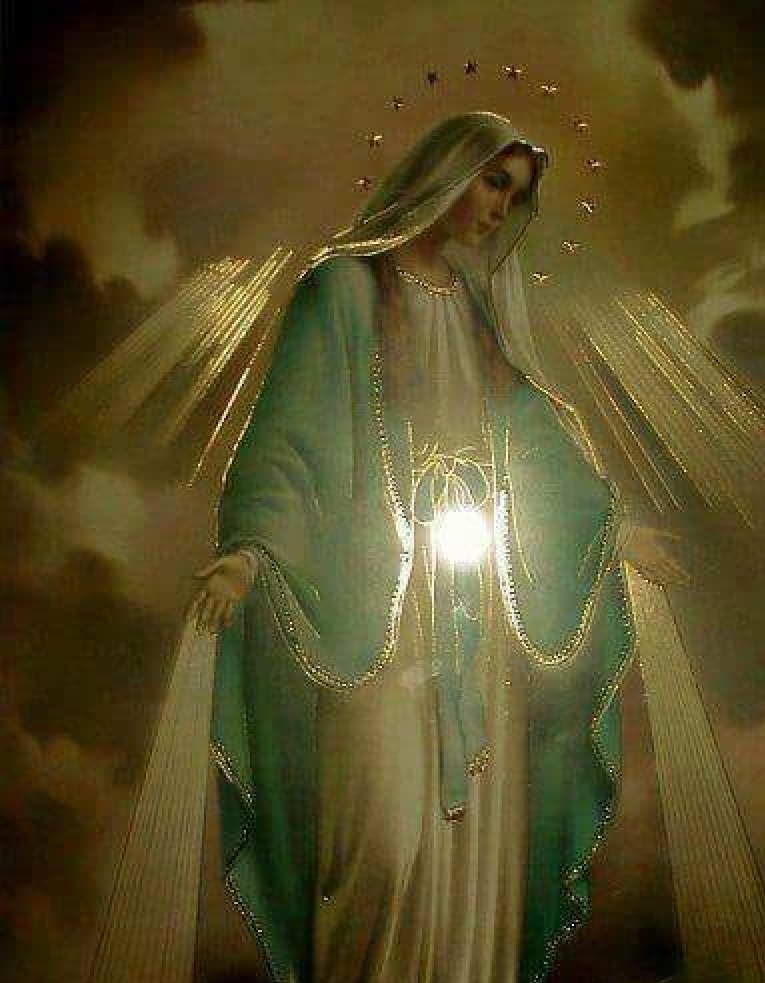 DALL'OMELIA DI DON ENRICO RONCAGLIA (*)
Hebr 9:11-15
Fratelli: Cristo, venuto quale pontéfice dei beni futuri, attraverso un più grande e più perfetto tabernàcolo, non fatto da mano d'uomo, e cioè non di questa creazione. Né per mezzo del sangue di capri e di vitelli, ma mediante il proprio sangue entrò una volta per sempre nel santuario, avendo ottenuto una redenzione eterna.
Joann 8:46-59
In quel tempo: Gesù disse alla folla dei Giudei: Chi di voi può accusarmi di
peccato? Se vi dico la verità perché non mi credete? Chi è da Dio ascolta la
parola di Dio.
Siamo entrati nel tempo della Passione del Signore. Dobbiamo meditare sulla sofferenze di Gesu' patita per noi. La croce e' velata perche ' la Sua Divinita' era nascosta in questo tempo.
Abbiamo sentito il dialogo tra Gesu' e i capi della religione ebraica. Ma i Giudei non ascoltano le parole di Gesu', nonostante i grandissimi segni (i miracoli) da Lui fatti.
Mentre i santi hanno bisogno di implorare le grazie, per Gesu' basta una parola per risanare, guarire, far resuscitare. Questi segni non possono essere ignorati. Gli ebrei (i farisei e gli scribi) si sono chiusi al Signore!
Ma da chi potremo mai avere la salvezza se non dal Signore? Ma queste persone vomitano odio verso chiunque gli presenti questi segni, e per primo Gesu' stesso!
Dicono demonio (o samaritano) a Gesu' mentre loro stessi hanno in se' il demonio (e l'eresia dei samaritani).
Voglio qui ricordare un medico cattolico fedele, Giuseppe Dedicati, che ho conosciuto, ora in carcere, solo per aver voluto curare la gente malata! Si tratta della stessa logica (degli scribi e dei farisei). Preghiamo per la sua liberazione!
Gesu' e' sacerdote eterno, e contemporaneamente la vittima, il solo che ci puo' ottenere la purificazione di tutti i nostri peccati! Occorre dunque proclamare la verita' di Cristo! Grazie anche al sacrificio personale, la verita' fa affermata in contrasto con la menzogna e l'ipocrisia pubbliche della nostra societa'.
Ricordiamo anche i due sacerdoti che questa settimana sono venuti in visita. Si tratta di un segno di approvazione del Signore! Dobbiamo prendere forza dal cuore immacolato e dal cuore purissimo di Gesu' Cristo!
Sia lodato Gesu' Cristo! Sempre sia lodato!.
__________________
(*) Questo commento e' scritto in tempo reale durante l'omelia. Mi scuso per l'eventuale misinterpretazione delle parole di Don Enrico.
FROM THE HOMILY BY DON ENRICO RONCAGLIA (**)
Hebr 9: 11-15 Brothers: Christ, who came as the bridge of future goods, through a larger and more perfect tabernacle, not made by the hand of man, and that is not of this creation. Not by means of the blood of goats and calves, but by means of his own blood he entered the sanctuary once and for all, having obtained eternal redemption.
Joann 8: 46-59 At that time: Jesus said to the crowd of Jews: Who among you can accuse me of Sin? If I tell you the truth why don't you believe me? Whoever is from God listens to the God's word.
We have entered the time of the Lord's Passion. We must meditate on the sufferings of Jesus suffered for us.
The cross is veiled because 'His Divinity' was hidden at this time. We have heard the dialogue between Jesus and the leaders of the Jewish religion. But the Jews do not listen to the words of Jesus, despite the great signs (miracles) he performed.
While the saints need to beg for graces, a word is enough for Jesus to heal, heal, raise us up. These signs cannot be ignored. The Jews (the Pharisees and the scribes) closed themselves to the Lord!
But from whom can we ever have salvation without the Lord? But these people spew hatred towards anyone who presents these signs to them, and Jesus himself first!
They say devil (or Samaritan) to Jesus while they themselves have the devil within themselves (and the heresy of the Samaritans).
Here I want to recall a faithful Catholic doctor, Giuseppe Dedicati, whom I met, now in prison, only for wanting to cure sick people! It is the same logic.
We pray for his release! Jesus is the eternal priest and at the same time the victim who can obtain for us the purification of all our sins!
Thanks also to personal sacrifice to affirm the truth in contrast to the lie and hypocrisy (of our society). We also remember the two priests who came to visit this week.
This is a sign of approval from the Lord! We must take strength from the immaculate heart and the most pure heart of Jesus Christ!
Praised be Jesus Christ. Always be praised!
__________________
(*) This comment is written in real time during the homily. I apologize for any misinterpretation of Don Enrico's words