Ego autem dico vobis: Dilígite inimícos vestros, benefácite his, qui odérunt vos, et oráte pro persequéntibus et calumniántibus vos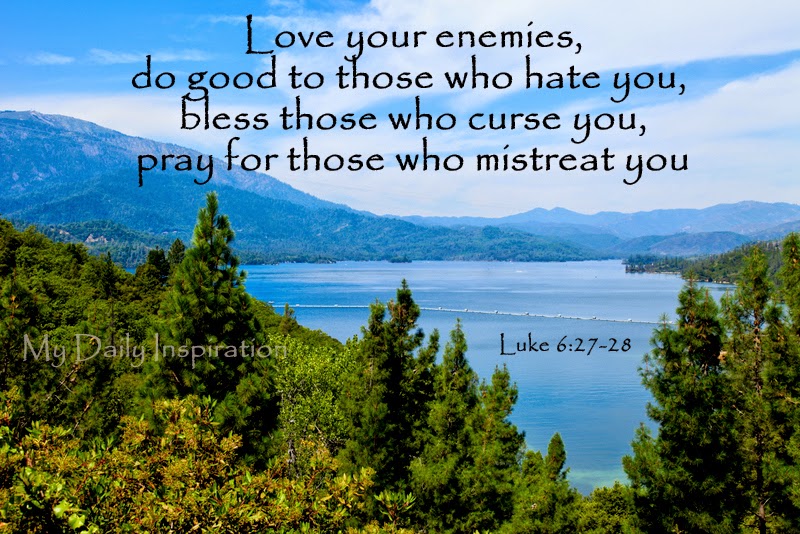 But I say to you, love your enemies, do good to those who hate you, and pray for those who persecute and calumniate you
ORARI S.MESSA DI OGGI VENERDI 4 MARZ0 2022, ORE 8.00 – Feria VI post Cineres ~ III. classis
Commemoratio: S. Casimiri ConfessorisS.MESSA ONLINE DI
DON ENRICO RONCAGLIA, su youtube channel:
e qui:
RIFERIMENTO: Gruppo FB Catena di Preghiera del Piccolo Resto

EVANGELIUM E OMELIA\HOMILY:
Evangelium Matt 5:43-48; 6:1-4
In illo témpore: Dixit Iesus discípulis suis: Audístis, quia dictum est: Diliges próximum tuum, et odio habébis inimícum tuum. Ego autem dico vobis: Dilígite inimícos vestros, benefácite his, qui odérunt vos, et oráte pro persequéntibus et calumniántibus vos, ut sitis fílii Patris vestri, qui in cœlis est: qui solem suum oriri facit super bonos et malos, et pluit super iustos et iniústos. Si enim dilígitis eos, qui vos díligunt, quam mercédem habébitis? nonne et publicáni hoc fáciunt? Et si salutavéritis fratres vestros tantum, quid ámplius fácitis? nonne et éthnici hoc fáciunt? Estóte ergo vos perfécti, sicut et Pater vester cœléstis perféctus est. Atténdite, ne iustítiam vestram faciátis coram homínibus, ut videámini ab eis: alióquin mercédem non habébitis apud Patrem vestrum, qui in cœlis est. Cum ergo facis eleemósynam, noli tuba cánere ante te, sicut hypócritæ fáciunt in synagógis et in vicis, ut honorificéntur ab homínibus. Amen, dico vobis, recepérunt mercédem suam. Te autem faciénte eleemósynam, nésciat sinístra tua, quid fáciat déxtera tua, ut sit eleemósyna tua in abscóndito, et Pater tuus, qui videt in abscóndito, reddet tibi.
Gospel Matt 5:43-48; 6:1-4
At that time, Jesus said to His disciples, You have heard that it was said, 'You shall love your neighbor, and shall hate your enemy.' But I say to you, love your enemies, do good to those who hate you, and pray for those who persecute and calumniate you, so that you may be children of your Father in heaven, Who makes His sun to rise on the good and the evil, and sends rain on the just and the unjust. For if you love those that love you, what reward shall you have? Do not even the publicans do that? And if you salute you brethren only, what are you doing more than others? Do not even the Gentiles do that? You therefore are to be perfect, even as you heavenly Father is perfect. Take heed not to do your good before men, in order to be seen by them; otherwise you shall have no reward with your Father in heaven. Therefore when you give alms, do not sound a trumpet before you, as the hypocrites do in the synagogues and streets, in order that they may be honored by men. Amen I say to you, they have received their reward. But when you give alms, do not let your left hand know what your right hand is doing, so that your alms may be given in secret; and your Father, Who sees in secret, will reward you.

DALL'OMELIA DI (FROM THE HOMILY BY) DON ENRICO RONCAGLIA – ORARI S.MESSA DI OGGI VENERDI 4 MARZ0 2022, ORE 8.00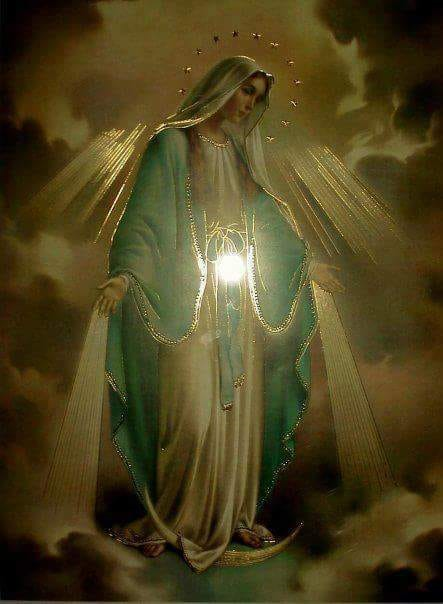 DALL'OMELIA DI DON ENRICO RONCAGLIA (*)
Isa 58:1-10
Questo dice il Signore Iddio: «Grida senza darti posa, fa' risonar la tua voce come tromba, e rinfaccia al mio popolo i suoi peccati, alla casa di Giacobbe i suoi torti. Essi mi cercano ogni giorno, per conoscere le mie vie, come gente che abbia praticata la giustizia e non abbia mai abbandonata la legge del suo Dio.
Matt 5:43-48; 6:1-4
In quel tempo Gesù disse ai suoi discepoli: «Avete udito che fu detto: "Amerai il tuo prossimo ed odierai il tuo nemico". Ma io vi dico: amate i vostri nemici; fate del bene a coloro che vi odiano, e pregate per coloro che vi perseguitano e vi calunniano, affinché siate figli del Padre vostro che è nei cieli.
Oggi e' il primo venerdi del mese e di Quaresima. Cerchiamo di iniziare con il passo giusto.
Nella lettura di Isaia, Dio rimprovera il suo popolo che tradisce il suo prossimo. Le preghiere non valgono nulla se chiudiamo gli occhi di fronte alla necessita' del fratello, se noi non abbiamo misericordia. Ma Gesu' perfeziona questa legge fino a chiederci di amare e pregare per i nostri nemici, affinche' si ravvedino.
Cosi' avremo la benedizione di Dio!
Dio e' misericordioso e desidera che noi lo siamo verso i nostri fratelli.
Sia lodato Gesu' Cristo. Sempre sia lodato!
__________________
(*) Questo commento e' scritto in tempo reale durante l'omelia. Mi scuso per l'eventuale misinterpretazione delle parole di Don Enrico.
FROM THE HOMILY BY DON ENRICO RONCAGLIA (**)
Isa 58: 1-10 This is what the Lord God says: "Cry out quietly, make your voice sound like a trumpet, and blame my people for their sins, the house of Jacob their wrongs. They seek me every day, to know my ways, as people who have practiced righteousness and have never forsaken the law of their God.
Matt 5: 43-48; 6: 1-4 At that time Jesus said to his disciples: "You heard that it was said: 'You will love your neighbor and you will hate your enemy." But I tell you: love your enemies; do good to those who hate you, and pray for those who persecute and slander you, so that you may be children of your Father who is in heaven.
Today is the first Friday of the month and of Lent. Let's start with the right step.
In reading Isaiah, God rebukes his people who betray their neighbor.
Prayers are worth nothing if we close our eyes to the need for a brother, if we have no mercy.
But Jesus perfected this law to the point of loving and praying to our enemies, so that they may repent. So we will have God's blessing!
God is merciful and wants us to be merciful towards our brothers.
Praised be Jesus Christ! Always be praised!
__________________
(*) This comment is written in real time during the homily. I apologize for any misinterpretation of Don Enrico's words.