1000 Peer-Reviewed Articles on ADVERSE EFFECTS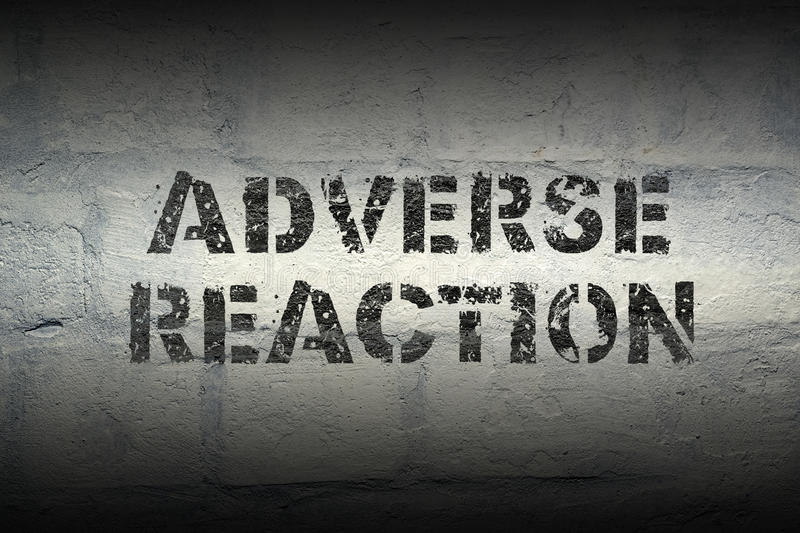 Peer Reviewed Medical Papers Submitted To Various Medical Journals, Evidencing A Multitude Of Adverse Events In Covid-19 Vaccine Recipients
(includes terms: Inflammatory Heart Reactions & Myocardial)
An inflammation of the heart muscle (myocardium). The inflammation can reduce the
heart's ability to pump and cause rapid or irregular heart rhythms (arrhythmias). Signs and
symptoms of myocarditis include chest pain, fatigue, shortness of breath, and rapid or
irregular heartbeats. In a small percentage of cases persons with myocarditis can be at
risk of sudden death following strenuous activity. Some sufferers of myocarditis may
require heart surgery or a heart transplant later in life.
Myocarditis after mRNA vaccination against SARS-CoV-2, a case series: https://
www.sciencedirect.com/science/article/pii/S2666602221000409
Myocarditis after immunization with COVID-19 mRNA vaccines in members of the
US military. This article reports that in "23 male patients, including 22 previously
healthy military members, myocarditis was identified within 4 days after receipt of the
vaccine": https://jamanetwork.com/journals/jamacardiology/fullarticle/2781601
Association of myocarditis with the BNT162b2 messenger RNA COVID-19 vaccine
in a case series of children: https://pubmed.ncbi.nlm.nih.gov/34374740/
Acute symptomatic myocarditis in seven adolescents after Pfizer-BioNTech
COVID-19 vaccination: https://pediatrics.aappublications.org/content/early/
2021/06/04/peds.2021-052478
Myocarditis and pericarditis after vaccination with COVID-19 mRNA: practical
considerations for care providers: https://www.sciencedirect.com/science/article/pii/
S0828282X21006243
Myocarditis, pericarditis and cardiomyopathy after COVID-19 vaccination: https://
www.sciencedirect.com/science/article/pii/S1443950621011562
Myocarditis with COVID-19 mRNA vaccines: https://www.ahajournals.org/doi/pdf/
10.1161/CIRCULATIONAHA.121.056135
Myocarditis and pericarditis after COVID-19 vaccination: https://jamanetwork.com/
journals/jama/fullarticle/2782900
Myocarditis temporally associated with COVID-19 vaccination: https://
www.ahajournals.org/doi/pdf/10.1161/CIRCULATIONAHA.121.055891.
COVID-19 Vaccination Associated with Myocarditis in Adolescents: https://
pediatrics.aappublications.org/content/pediatrics/early/2021/08/12/peds.
2021-053427.full.pdf
Acute myocarditis after administration of BNT162b2 vaccine against COVID-19:
https://pubmed.ncbi.nlm.nih.gov/33994339/
Temporal association between COVID-19 vaccine Ad26.COV2.S and acute
myocarditis: case report and review of the literature: https://www.sciencedirect.com/
science/article/pii/S1553838921005789
COVID-19 vaccine-induced myocarditis: a case report with review of the literature:
https://www.sciencedirect.com/science/article/pii/S1871402121002253
Myocarditis (includes terms: Inflammatory Heart Reactions & Myocardial)
An inflammation of the heart muscle (myocardium). The inflammation can reduce the
heart's ability to pump and cause rapid or irregular heart rhythms (arrhythmias). Signs and
symptoms of myocarditis include chest pain, fatigue, shortness of breath, and rapid or
irregular heartbeats. In a small percentage of cases persons with myocarditis can be at
risk of sudden death following strenuous activity. Some sufferers of myocarditis may
require heart surgery or a heart transplant later in life.
Potential association between COVID-19 vaccine and myocarditis: clinical and CMR
findings: https://www.sciencedirect.com/science/article/pii/S1936878X2100485X
Recurrence of acute myocarditis temporally associated with receipt of coronavirus
mRNA disease vaccine 2019 (COVID-19) in a male adolescent: https://
www.sciencedirect.com/science/article/pii/S002234762100617X
Fulminant myocarditis and systemic hyper inflammation temporally associated with
BNT162b2 COVID-19 mRNA vaccination in two patients: https://
www.sciencedirect.com/science/article/pii/S0167527321012286.
Acute myocarditis after administration of BNT162b2 vaccine: https://
www.sciencedirect.com/science/article/pii/S2214250921001530
Lymphohistocytic myocarditis after vaccination with COVID-19 Ad26.COV2.S viral
vector: https://www.sciencedirect.com/science/article/pii/S2352906721001573
Myocarditis following vaccination with BNT162b2 in a healthy male: https://
www.sciencedirect.com/science/article/pii/S0735675721005362
Acute myocarditis after Comirnaty (Pfizer) vaccination in a healthy male with
previous SARS-CoV-2 infection: https://www.sciencedirect.com/science/article/pii/
S1930043321005549
Acute myocarditis after vaccination with SARS-CoV-2 mRNA-1273 mRNA: https://
www.sciencedirect.com/science/article/pii/S2589790X21001931
Acute myocarditis after SARS-CoV-2 vaccination in a 24-year-old man: https://
www.sciencedirect.com/science/article/pii/S0870255121003243
A series of patients with myocarditis after vaccination against SARS-CoV-2 with
mRNA-1279 and BNT162b2: https://www.sciencedirect.com/science/article/pii/
S1936878X21004861
COVID-19 mRNA vaccination and myocarditis: https://pubmed.ncbi.nlm.nih.gov/
34268277/
COVID-19 vaccine and myocarditis: https://pubmed.ncbi.nlm.nih.gov/34399967/
Epidemiology and clinical features of myocarditis/pericarditis before the introduction
of COVID-19 mRNA vaccine in Korean children: a multicenter study https://
search.bvsalud.org/global-literature-on-novel-coronavirus-2019-ncov/resourc e/en/
covidwho-1360706.
COVID-19 vaccines and myocarditis: https://pubmed.ncbi.nlm.nih.gov/34246566/
Myocarditis and other cardiovascular complications of COVID-19 mRNA-based
COVID-19 vaccines https://www.cureus.com/articles/61030-myocarditis-and-othercardiovascular-
complications-of-the-mrna-based-covid-19-vaccines
Myocarditis and other cardiovascular complications of COVID-19 mRNA-based
COVID-19 vaccines https://www.cureus.com/articles/61030-myocarditis-and-othercardiovascular-
complications-of-the-mrna-based-covid-19-vaccines
Myocarditis, pericarditis, and cardiomyopathy after COVID-19 vaccination: https://
pubmed.ncbi.nlm.nih.gov/34340927/
Myocarditis with covid-19 mRNA vaccines: https://www.ahajournals.org/doi/10.1161/
CIRCULATIONAHA.121.056135
(TO BE CONTINUED)