LA QUESTIONE DELLA SINDROME MRNA-SERA-INDUCED AIDS: E' UN FENOMENO REALE O NO?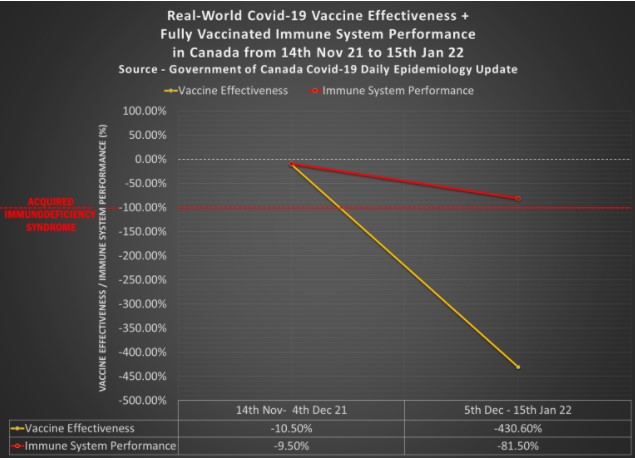 Articolo di riferimento:
CANADA: GOVERNMENT DATA SUGGESTS DEATHVAXXED WILL SOON DEVELOP AIDS https://www.fromrome.info/2022/02/06/canada-government-data-suggests-deathvaxxed-will-soon-develop-aids/
Official Government of Canada data suggests the Fully Vaccinated are just weeks away from developing Acquired Immunodeficiency Syndrome BY THE EXPOSÉ ON • ( 29 COMMENTS ) https://dailyexpose.uk/2022/02/06/canada-gov-data-suggests-fully-vaccinated-developing-ade/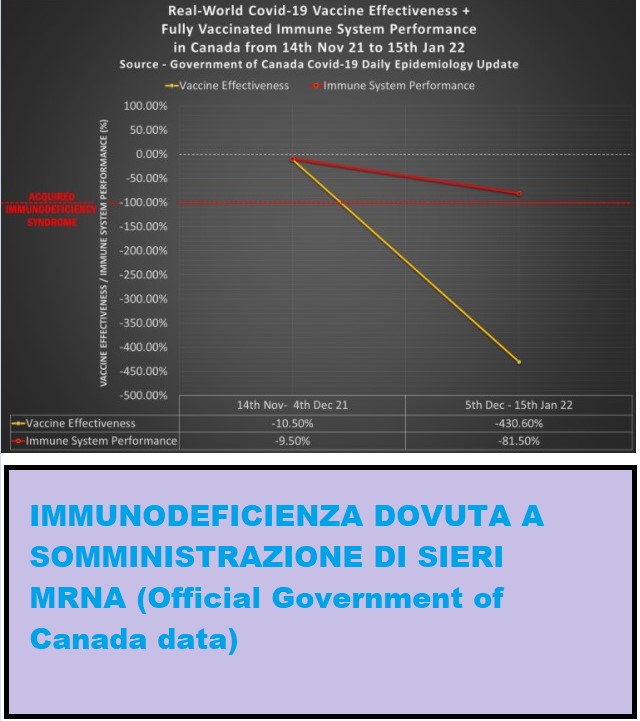 COS'E' L'AIDS
L'AIDS (sindrome da immunodeficienza acquisita) è sindrome, ovvero un sintomo dovuto all'abbassamento delle difese immunitarie.
E' noto che l'AIDS puo' essere provocata fa varie cause. Una ben nota e' il virus HIV (virus dell'immunodeficienza umana)
Tuttavia l'AIDS puo' essere provocata, anche artificialmente, da altre cause, come l'esposizione a radiazioni ionizzanti intense e farmaci. In particolare, come risulta da numerosi dati sperimentali (particolare i dati di UK, Israele e Canada), i sieri MRNA, che provocano l'abbassamento delle difese immunitarie. Si tratta quindi di un fenomeno reale!
ATTENZIONE QUINDI ALLE FAKE NEWS CHE TENTANO DI NEGARNE L'ESISTENZA!