DALL'OMELIA (FROM THE HOMILY) –  VENERDI 29/09/2023 ORE 18.00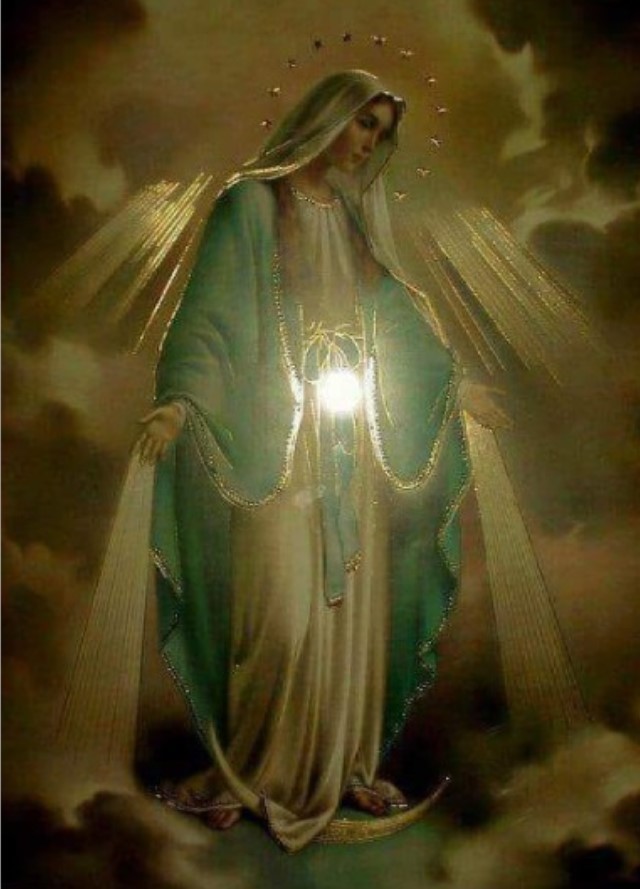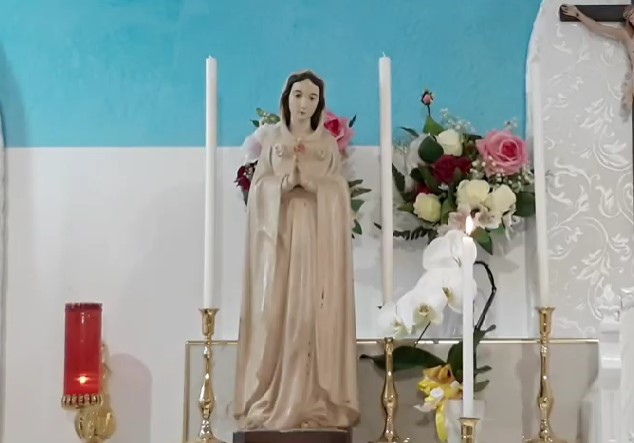 DALL'OMELIA DI DON ENRICO RONCAGLIA (**,1)
Prima lettura dal libro dell'Apocalisse. Gesu' Cristo rivela la profezia sulle sette chiese dell'Asia.
Nel Vangelo gli apostoli chiedono a Gesu' chi saranno i primi nel regno di Dio. Gesu' risponde dicendo loro che solo facendosi piccoli come i bambini possiamo giungere ed essere grandi nel regno dei cieli. Chiunque accoglie uno di questi piccoli accoglie me. Ma guai al mondo per gli scandali! Meglio essere zoppi o con un solo occhio che disprezzare i piccoli!
Celebriamo la festa in onore di S. Michele Arcangelo che sfida dai tempi remoti satana.
Un sacerdote francese affiliato alla massoneria si e' convertito rivelando i piani della massoneria.
Questi piani dovevano essere attuati a partire dal 1962. Tra gli obbiettivi vi era quella di abolire le preghiere a S. Michele Arcangelo, abolire le immagini di S. Michele e di smantellare gli altari tridentini.
Perche questi obbiettivi? Si tratta indubbiamente dell'azione di satana!
Ma noi abbiamo bisogno dell'aiuto dei santi come S. Michele. Il quale nel paradiso porta le preghiere (il turibolo) davanti a Dio Padre! Quindi S. Michele e' nostro intercessore, specialmente per i moribondi!
Da oggi S. Michele sara' nostro patrono!
Sia lodato Gesu' Cristo! Sempre sia lodato!
______________________________
(*) Questo commento e' scritto in tempo reale durante l'omelia. Mi scuso per l'eventuale misinterpretazione delle parole del sacerdote. Riferimenti: Gruppo FB https://www.facebook.com/groups/266287024711787 e Blog https://www.revelationvirgo.org/
(1) La Cappella dei Sacri Cuori e' d'ora in avanti sotto la protezione della Madonna Pellegrina di Montichiari (Brescia, 1946).
FROM THE HOMILY BY DON ENRICO RONCAGLIA (**,1)
First reading from the book of Revelation. Jesus Christ reveals prophecy about the seven churches of Asia. In the Gospel the apostles ask Jesus who will be the first in the kingdom of God. Jesus responds by telling them that only by making ourselves small like children can we reach and be great in the kingdom of heaven. Whoever welcomes one of these little ones welcomes me. But woe betide the world for scandals! Better to be lame or one-eyed than to despise the little ones! We celebrate the feast in honor of St. Michael the Archangel who has challenged Satan since ancient times. A French priest affiliated with Freemasonry converted by revealing Freemasonry's plans. These plans were to be implemented starting in 1962. Among the objectives were to abolish prayers to St. Michael the Archangel, abolish images of St. Michael and to dismantle the Tridentine altars. Why these goals? This is undoubtedly the action of Satan! But we need the help of saints like St. Michael. Who in heaven brings prayers (the censer) before God the Father! So St. Michael is our intercessor, especially for the dying! From today S. Michele will be our patron saint!
Praised be Jesus Christ! Always be praised!
____________________
(*) This comment is written in real time during the homily. I apologize for any misinterpretation of the priest's words. Refs.: FB Group https://www.facebook.com/groups/266287024711787 and Blog https://www.revelationvirgo.org/.
(1) The Chapel of the Sacred Hearts is from now on under the protection of the Pilgrim Madonna of Montichiari (Brescia, 1946).