DALL'OMELIA DI (FROM THE HOMILY BY) DON ENRICO RONCAGLIA – DI MARTEDI 3 GENNAIO 2023 ORE 17.30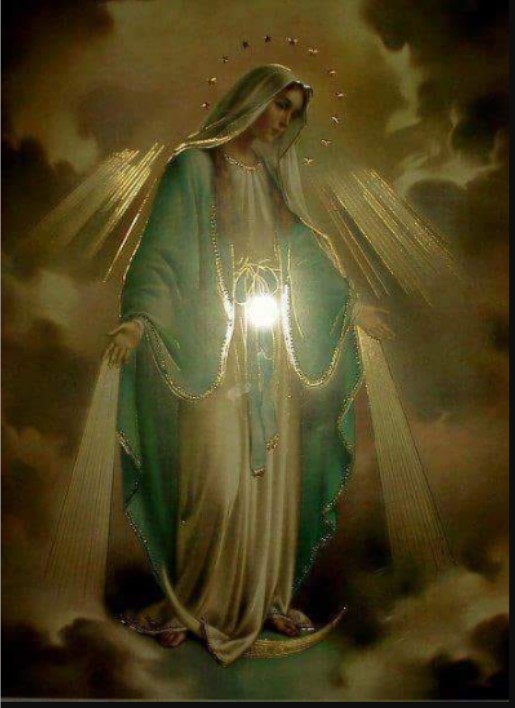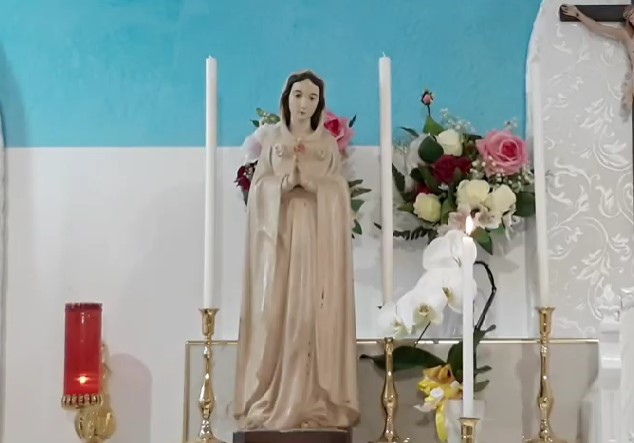 DALL'OMELIA DI DON ENRICO RONCAGLIA (**,1)
Tit 2:11-15
Carissimo: La grazia salvatrice di Dio si è manifestata per tutti gli uomini e ci ha insegnato a rinnegare l'empietà e le mondane cupidigie, e a vivere in questo mondo con temperanza, giustizia e pietà, aspettando la lieta speranza e la manifestazione gloriosa del nostro grande Dio e Salvatore nostro Gesú Cristo. Egli ha dato se stesso per noi, al fine di riscattarci da ogni iniquità, e purificare per sé un popolo suo proprio, zelante per le opere buone. Insegna queste cose e raccomandale: in nome del Cristo Gesú nostro Signore.
Luc 2:21
In quel tempo: Passati gli otto giorni, il bambino doveva essere circonciso, e gli fu posto il nome Gesú: come era stato indicato dall'Angelo prima di essere concepito.
Sono le letture di domenica. Il nome di Gesu' e' lo stesso nome che ha pronunciato Benedetto XVI prima di morire. Ma dovrebbero essere anche i nostri stessi desideri! Infatti vogliamo vivere per l'eternita' nella contemplazione di Dio!
Ogni cosa viene condotta nel nome di Gesu'! Anche gli ebrei davano simile onore al nome di Jahve! Nome che non pronunciavano mai in quanto nome santo, come il nome di Gesu'!
E' un nome che porta dolcezza e pace!
Cosi' appare infatti a tutti coloro che lo ricercano con fede.
Il nome di Gesu' e' potentissimo ed e' centro della preghiera piu' bella dopo il Padre Nostro, cioe' l'Ave Maria. E' per questo che il Rosario ci avvicina alla santita' e a Dio!
Sia lodato Gesu' Cristo! Sempre sia lodato!
____________________
(*) Questo commento e' scritto in tempo reale durante l'omelia. Mi scuso per l'eventuale misinterpretazione delle parole di Don Enrico.
(1) La Cappella dei Sacri Cuori e' d'ora in avanti sotto la protezione della Madonna Pellegrina di Montichiari (Brescia, 1946).
FROM THE HOMILY BY DON ENRICO RONCAGLIA (**,1)
Titus 2:11-15
Beloved: The grace of God our Saviour has appeared to all men, instructing us, in order that, rejecting ungodliness and worldly lusts, we may live temperately and justly and piously in this world; looking for the blessed hope and glorious coming of our great God and Saviour, Jesus Christ, Who gave Himself for us that He might redeem us from all iniquity and cleanse for Himself an acceptable people, pursuing good works. Thus speak, and exhort, in Christ Jesus our Lord.
Luke 2:21 At that time: After eight days, the child was to be circumcised, and he was given the name Jesus: as he had been indicated by the Angel before being conceived.
These are the same Sunday readings.
The name of Jesus. It is the same name that Benedict XVI pronounced before he died. But it should also be our wishes! Indeed we want to live for eternity in the contemplation of God! Everything is done in the name of Jesus.
Even the Jews gave similar honor to the name of Jahve! Name that they never pronounced as a holy name, like the name of Jesus!
It is a name that brings sweetness and peace! For so it appears to all who seek him with faith. The name of Jesus is very powerful and is the center of the most beautiful prayer after the Our Father, that is the Hail Mary. This is why the Rosary brings us closer to holiness and to God!
Praised be Jesus Christ! Always be praised!
____________________
(*) This comment is written in real time during the homily. I apologize for any misinterpretation of Don Enrico's words.
(1) The Chapel of the Sacred Hearts is from now on under the protection of the Pilgrim Madonna of Montichiari (Brescia, 1946).