DALL'OMELIA DI (FROM THE HOMILY BY) DON ENRICO RONCAGLIA – LUNEDI 2 GENNAIO 2023 ORE 17.30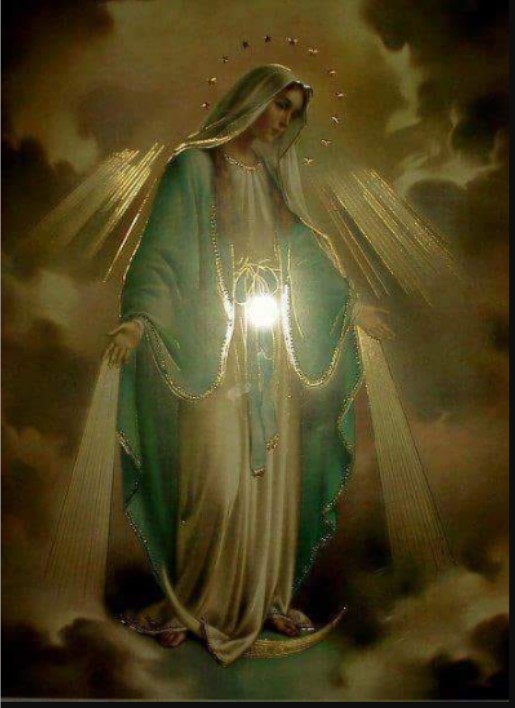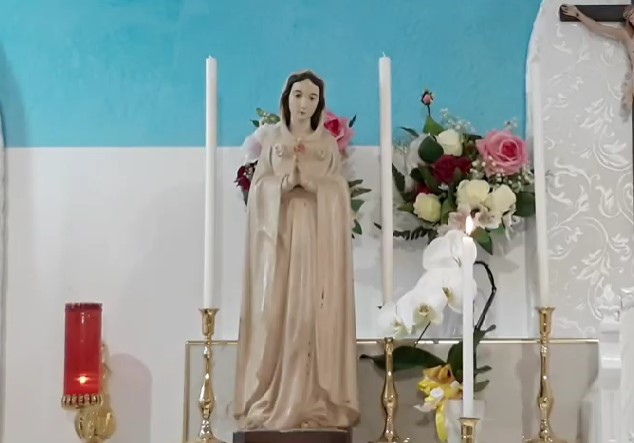 DALL'OMELIA DI DON ENRICO RONCAGLIA (**,1)
Luc 2:21
In quel tempo: Passati gli otto giorni, il bambino doveva essere circonciso, e gli fu posto il nome Gesú: come era stato indicato dall'Angelo prima di essere concepito.
Oggi e' la festa del SS. nome di Gesu'. Il Vangelo e' lo stesso della Festa della Circoncisione.
Il nome Gesu' significa "Dio salva". Infatti e' lui la pietra scartata ma divenuta pietra angolare. Anche noi seguiamo il suo esempio.
Ma Benedetto XVI anche in morte subisce lo stesso trattamento umiliante che ha vissuto sin dal 2005. Quando si e' chiamato Benedetto XVI per ricordare il papa Benedetto XV nonche' di San Benedetto da Norcia. San Benedetto ha infatti diffuso la cultura cristiana in Europa.
Benedetto XVI ha inteso combattere il relativismo diffondendo la verita' del Vangelo. Scartato dai costruttori, ma sara' lui la pietra della nuova Chiesa fedele a Cristo, che rinasceraì dopo il crollo della falsa chiesa di Bergoglio..
Speriamo anche noi di potere dare un contributo all'edificazione della nuova Chiesa!
Sia lodato Gesu' Cristo! Sempre sia lodato!
____________________
(*) Questo commento e' scritto in tempo reale durante l'omelia. Mi scuso per l'eventuale misinterpretazione delle parole di Don Enrico.
(1) La Cappella dei Sacri Cuori e' d'ora in avanti sotto la protezione della Madonna Pellegrina di Montichiari (Brescia, 1946).
FROM THE HOMILY BY DON ENRICO RONCAGLIA (**,1)
Luke 2:21 At that time: After eight days, the child was to be circumcised, and he was given the name Jesus: as he had been indicated by the Angel before being conceived.
Today is the feast of the SS. name of Jesus. The Gospel is the same as the Feast of the Circumcision. The name Jesus means "God saves". In fact he is the stone rejected but become the cornerstone. We too follow his example. But Benedict XVI, even in death, suffers the same humiliating treatment he has experienced since 2005. When he called himself Benedict XVI to remember Pope Benedict XV as well as St. Benedict of Nursia. Indeed, St. Benedict spread Christian culture in Europe. Benedict XVI intended to fight relativism by spreading the truth of the Gospel. Discarded by the builders, but he will be the stone of the new Church faithful to Christ, which will be reborn after the collapse of the false church of Bergoglio.. We too hope to be able to make a contribution to the building up of the new Church!
Praised be Jesus Christ! Always be praised!
____________________
(*) This comment is written in real time during the homily. I apologize for any misinterpretation of Don Enrico's words.
(1) The Chapel of the Sacred Hearts is from now on under the protection of the Pilgrim Madonna of Montichiari (Brescia, 1946).