DALL'OMELIA DI (FROM THE HOMILY BY) DON ENRICO RONCAGLIA – GIOVEDI 29 DICEMBRE 2022: ORE 17.30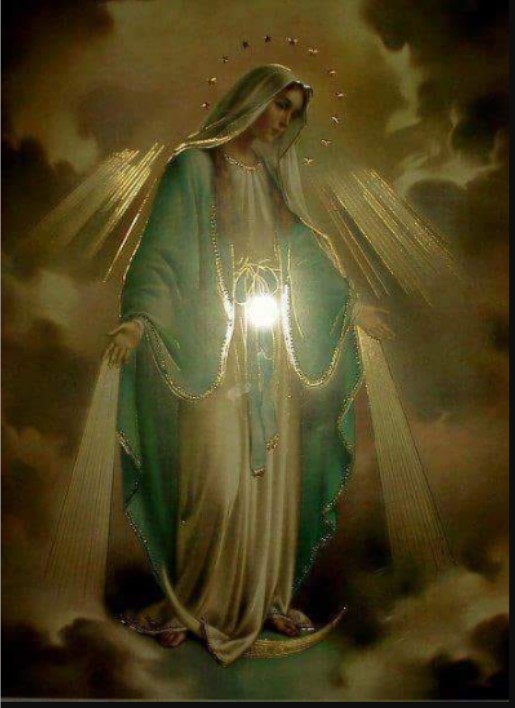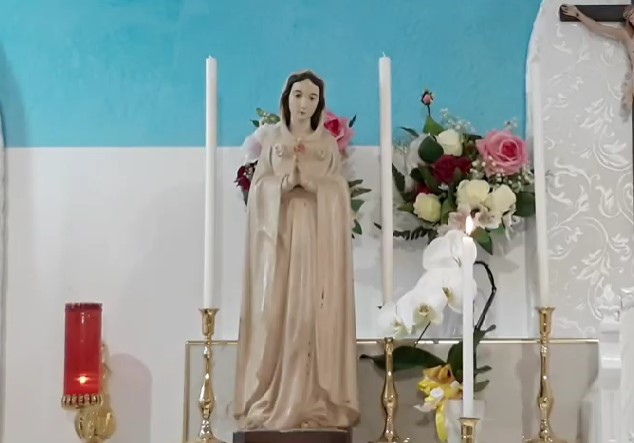 DALL'OMELIA DI DON ENRICO RONCAGLIA (**,1)
Tit 3:4-7
Carissimo, si è manifestata la benignità e l'amore per gli uomini di Dio, nostro Salvatore. Egli ci ha salvato non per merito di opere di giustizia da noi compiute, ma per sua misericordia, mediante il lavacro di rigenerazione e di rinnovamento nello Spirito Santo. Egli ha effuso lo Spirito in abbondanza su di noi, per mezzo di Gesù Cristo nostro Salvatore, affinché, giustificati dalla sua grazia, noi diventiamo nella speranza eredi della vita eterna, in Cristo Gesù nostro Signore.
Luc 2:15-20
In quel tempo, i pastori dicevano l'un l'altro: «Andiamo fino a Betlemme a vedere l'evento che si è compiuto e che il Signore ci ha manifestato». In fretta si avviarono e trovarono Maria, Giuseppe, e il bambino adagiato nella mangiatoia. E, vedutolo, fecero conoscere ciò che loro era stato detto del bambino. Quanti poi li udirono, si stupirono di ciò che dicevano loro i pastori. E Maria conservava tutte queste cose, meditandole in cuor suo. E i pastori se ne tornarono, glorificando e lodando Dio per tutto ciò che avevano udito e veduto, conforme a ciò che era stato detto loro.
Abbiamo ascoltato il Vangelo dell'aurora. I Pastori glorificano Dio per quanto hanno udito e visto. Anche San Paolo parla della misericordia di Dio.
Oggi ricordiamo e festeggiamo San Tommaso Becket, vissuto nel dodicesimo secolo e ucciso nella cattedrale per ordine del re Enrico II. Becket lottava per l'indipendenza della Chiesa.
Oggi abbiamo avuto notizia della possibile ripresa di Benedetto XVI dalla condizione critica di ieri (ma le notizie riferite dal Corsera sono contradditorie in quanto sembra non possa parlare). Il suo e' un sacrificio simile a quello di San Tommaso Becket, ovvero di difesa estrema della Chiesa (2).
Sia lodato Gesu' Cristo! Sempre sia lodato!
____________________
(*) Questo commento e' scritto in tempo reale durante l'omelia. Mi scuso per l'eventuale misinterpretazione delle parole di Don Enrico.
(1) La Cappella dei Sacri Cuori e' d'ora in avanti sotto la protezione della Madonna Pellegrina di Montichiari (Brescia, 1946).
(2) Difesa estrema contro l'attacco satanico della falsa chiesa di Bergoglio.
FROM THE HOMILY BY DON ENRICO RONCAGLIA (**,1)
Tit 3:4-7 Dearest, the kindness and love for men of God, our Savior, has been manifested. He has saved us not by merit of works of justice performed by us, but by his mercy, through the washing of regeneration and renewal in the Holy Spirit. He has poured out the Spirit abundantly upon us, through Jesus Christ our Savior, that, justified by his grace, we may become heirs in hope of eternal life, in Christ Jesus our Lord.
Luke 2:15-20 At that time, the shepherds said to one another: "Let us go as far as Bethlehem to see the event which has taken place and which the Lord has made known to us". They hurriedly set out and found Mary, Joseph, and the baby lying in the manger. And when they saw him, they made known what they had been told about the child. Those who then heard them were amazed at what the shepherds were saying to them. And Mary kept all these things, pondering them in her heart. And the shepherds returned, glorifying and praising God for all that they had heard and seen, according to what had been told them.
We have heard the Gospel of the dawn. Shepherds glorify God for what they have heard and seen. St. Paul also speaks of God's mercy. Today we remember and celebrate St. Thomas Becket, who lived in the twelfth century and was killed in the cathedral by order of King Henry II. Becket fought for the independence of the Church.
Today we received news of Benedict XVI's possible recovery from yesterday's critical condition (but the news reported by Corsera is contradictory as it seems he cannot speak). His is a sacrifice similar to that of St. Thomas Becket, or in extreme defense of the Church (2).
Praised be Jesus Christ! Always be praised!
____________________
(*) This comment is written in real time during the homily. I apologize for any misinterpretation of Don Enrico's words.
(1) The Chapel of the Sacred Hearts is from now on under the protection of the Pilgrim Madonna of Montichiari (Brescia, 1946).
(2) Extreme defense against the satanic attack carried out by the false church of Bergoglio.