DALL'OMELIA DI (FROM THE HOMILY BY) DON ENRICO RONCAGLIA – DOMENICA 4 DICEMBRE 2022 ORE 10.30: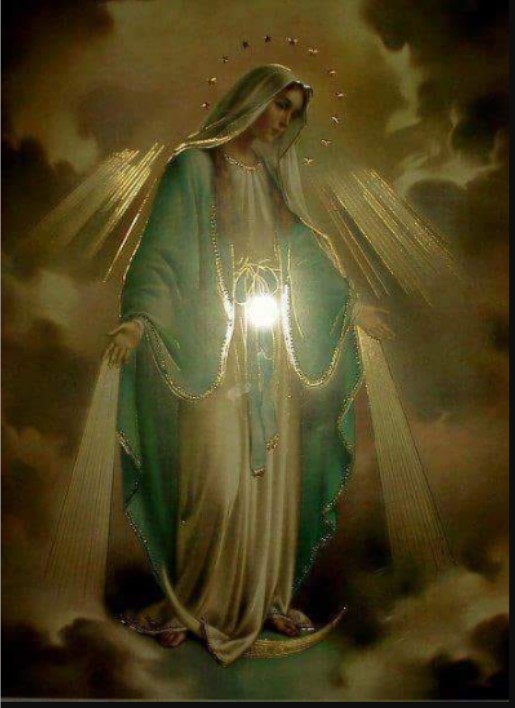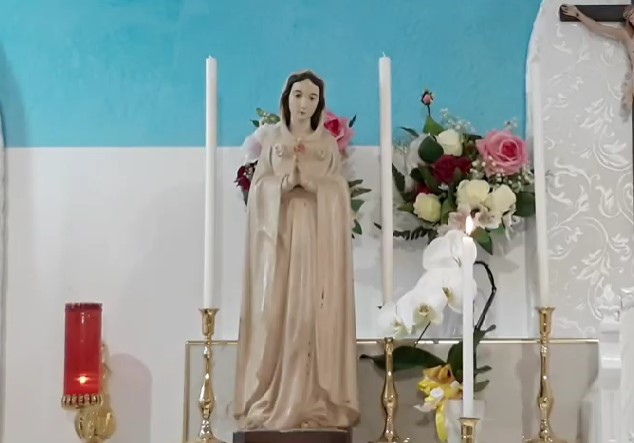 DALL'OMELIA DI DON ENRICO RONCAGLIA (**,1)
Rom 15:4-13.
Fratelli: Tutto ciò che è scritto lo è per nostro insegnamento: perché per la pazienza e la consolazione che ci danno le Scritture, noi abbiamo la speranza. Il Dio di pazienza e di consolazione vi conceda di avere gli stessi sentimenti tra voi secondo Gesú Cristo, affinché con una sola ànima e con una sola bocca possiate glorificare Dio, Padre del Signore nostro Gesú Cristo. E perciò accoglietevi gli uni gli altri come vi ha accolto il Cristo per la gloria di Dio.
Matt 11:2-10
In quel tempo: Non appena Giovanni, nel carcere, sentí delle opere del Cristo, mandò due suoi discepoli a chiedergli: Sei tu quello che deve venire o attenderemo un altro? E Gesú rispose loro: Andate e riferite a Giovanni ciò che avete udito e visto. I ciechi vedono, gli zoppi camminano, i lebbrosi sono mondati, i sordi odono, i morti resuscitano, i poveri sono evangelizzati: ed è beato chi non si scandalizzerà di me
Nel Vangelo Gesu' ci presenta il piu' grande dei profeti, San Giovanni Battista. La cui missione e' stata di preparare gli ebrei all'arrivo del Messia. Non tutti l'hanno accolto. Ma ha aiutato molti a ricevere Gesu, con la penitenza. Il suo battesimo era infatti di penitenza, per lasciare i peccati e la vita del passato.
Ci si prepara alla visita di Gesu' Cristo (quando lui bussera' alla nostra porta) con la penitenza!
Solo cosi la grazia potra' attecchire in noi (questo e' il motivo per cui la messa comincia con il Confiteor!).
L'importante e' recitare con sincerita' le preghiere importanti per noi prima dell'incontro. Non mettiamoci pero' sul gradino piu' alto, l'umilta' e' la base fondamentale! Occorre seguire la vera dottrina Cattolica!
Non come Amoris Laetitia (2016), la falsa dottrina, che devia dal Vangelo alterando le parole di Cristo! La parole di Cristo, infatti, non cambiano per l'eternita'!
Ma cosa siete andati a vedere nel deserto? Non le canne sbattute dal vento! Quante falsita' abbiamo visto? Quante falsita' ci vengono proposte? Ma noi non ci crediamo, nemmeno a quanto imposto con la forza e la violenza! Occorre capire a che punto possono arrivare le canne sbattute dal vento!
Come San Giovanni Battista, in questo deserto dobbiamo puntare tutto sul nostro Signore che ci porta parole di verita'! Non ci lasciamo condurre alla perdizione, ma seguiamo, dunque, Gesu' Cristo, la unica nostra speranza! E preghiamo anche per la salvezza degli altri cristiani!
Sia lodato Gesu' Cristo! Sempre sia lodato!
____________________
(*) Questo commento e' scritto in tempo reale durante l'omelia. Mi scuso per l'eventuale misinterpretazione delle parole di Don Enrico.
(1) La Cappella dei Sacri Cuori e' d'ora in avanti sotto la protezione della Madonna Pellegrina di Montichiari (Brescia, 1946).
FROM THE HOMILY BY DON ENRICO RONCAGLIA (**,1)
Rom 15:4-13. Brethren: All that is written is for our teaching: because through the patience and the consolation that the Scriptures give us, we have hope. May the God of patience and comfort grant you to be of the same mind among yourselves according to Jesus Christ, so that with one soul and with one mouth you may glorify God, the Father of our Lord Jesus Christ. And therefore welcome one another as Christ has welcomed you for the glory of God.
Matt 11:2-10 At that time: As soon as John, in prison, heard of the works of Christ, he sent two of his disciples to ask him: Are you the one who is to come or shall we wait for another? And Jesus answered them: Go and tell John what you have heard and seen. The blind see, the lame walk, the lepers are cleansed, the deaf hear, the dead are resurrected, the poor are evangelized: and blessed is he who does not take offense at me
In the Gospel, Jesus presents us with the greatest of the prophets, Saint John the Baptist. Whose mission was to prepare the Jews for the arrival of the Messiah. Not everyone accepted it. But helped many to receive Jesus, with penance. His baptism was in fact of penance, to leave the sins and life of the past. We are preparing for the visit of Jesus Christ, when he will knock on our door, with penance! Only in this way will grace be able to take root in us (this is why the mass begins with the Confiteor!). The important thing is to sincerely recite the prayers that are important to us before the meeting. But let's not put ourselves on the top step, humility is the fundamental basis! It is necessary to follow true Catholic doctrine! Not like Amoris Laetitia (2016), the false doctrine, which deviates from the Gospel by altering the words of Christ! In fact, the words of Christ do not change for eternity! But what did you go to see in the desert? Not the wind-blown reeds! How many falsehoods have we seen? How many falsehoods are proposed to us? But we don't believe it, not even what is imposed by force and violence! We need to understand how far wind-slammed reeds can get! Like St. John the Baptist, in this desert we must stake everything on our Lord who brings us words of truth! Let us not let ourselves be led to perdition, but let us therefore follow Jesus Christ, our only hope! And let us also pray for the salvation of other Christians!
Praised be Jesus Christ! Always be praised!
____________________
(*) This comment is written in real time during the homily. I apologize for any misinterpretation of Don Enrico's words.
(1) The Chapel of the Sacred Hearts is from now on under the protection of the Pilgrim Madonna of Montichiari (Brescia, 1946).