DALL'OMELIA DI (FROM THE HOMILY BY) DON ENRICO RONCAGLIA – GIOVEDI 24 NOVEMBRE 2022 ORE 17.30: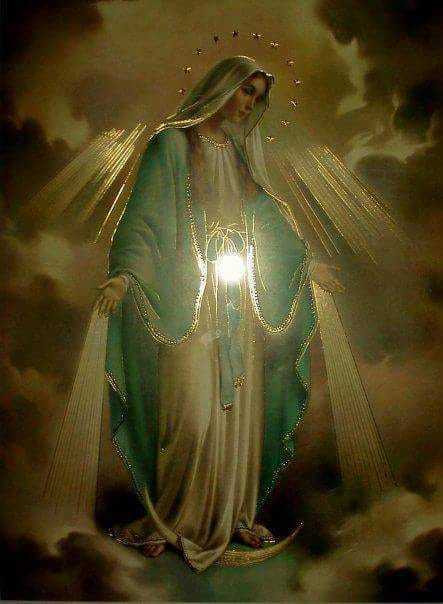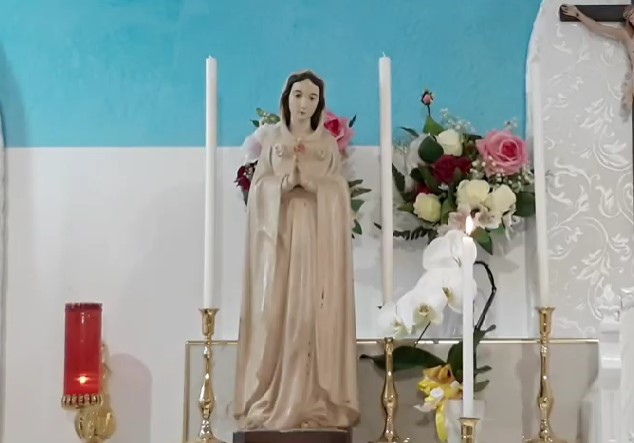 DALL'OMELIA DI DON ENRICO RONCAGLIA (**,1)
2 Tim 4:1-8
Carissimo: Ti scongiuro davanti a Dio e a Gesù Cristo, che ha da venire a giudicare i vivi ed i morti, per la sua venuta e per il suo regno: predica la Parola, insisti a tempo opportuno e fuori tempo.
Matth 5:13-19
In quel tempo Gesù disse ai suoi discepoli: «Voi siete il sale della terra. E se il sale perde la sua virtù, come lo si riattiverà? Non è più buono che ad essere gettato via e calpestato dalla gente. Voi siete la luce del mondo. Non può rimanere nascosta una città posta sopra un monte. Né si accende la lucerna per riporla sotto il moggio, ma sul candeliere, perché faccia lume a quanti sono in casa. Così risplenda la vostra luce dinanzi agli uomini, affinché vedano le vostre opere buone e glorifichino il Padre vostro che è nei cieli. Non crediate che io sia venuto ad abrogare la Legge o i Profeti, ma a completare. In verità vi dico che finché non passi il cielo e la terra non passerà un solo iota o un apice solo della Legge, che tutto non sia compiuto. Chi pertanto violerà uno dei minimi di questi comandamenti e insegnerà così agli uomini, sarà tenuto minimo nel regno dei cieli; ma colui che avrà operato ed insegnato, sarà tenuto grande nel regno dei cieli».
Oggi ceiebriamo la festa di San Giovanni della Croce, monaco Carmelitano, fondatore dei Carmelitrani Scalzi per il ritorno all'origine dell'Ordine. L'iniziativa ando in porto anche grazie a Santa Teresa d'Avila. Il Signore sosteneva la loro opera.
Anche noi dobbiamo impegnarci al massimo nelle opera buone! Gli ostacoli verranno superati! Non dobbiamo temere le difficolta'! Cosi opero' S. Giovanni della Croce.
Sia lodato Gesu' Cristo! Sempre sia lodato!
____________________
(*) Questo commento e' scritto in tempo reale durante l'omelia. Mi scuso per l'eventuale misinterpretazione delle parole di Don Enrico.
(1) La Cappella dei Sacri Cuori e' d'ora in avanti sotto la protezione della Madonna Pellegrina di Montichiari (Brescia, 1946).
FROM THE HOMILY BY DON ENRICO RONCAGLIA (**,1)
2 Tim 4:1-8 Dearest: I beg you before God and Jesus Christ, who is to come to judge the living and the dead, by his coming and by his kingdom: preach the Word, insist in due time and out of season.
Matthew 5:13-19 At that time, Jesus said to his disciples: "You are the salt of the earth. And if the salt loses its virtue, how will it be reactivated? It doesn't taste any better than being thrown away and trampled on by people. You are the light of the world. A city placed on a mountain cannot remain hidden. Nor is the lamp lit to place it under the bushel, but on the candlestick, to give light to those at home. So let your light shine before men, that they may see your good works and glorify your Father who is in heaven. Do not think that I have come to abrogate the Law or the Prophets, but to complete. Truly I tell you that until heaven and earth pass away not a single iota or a single apex of the Law will pass, that everything will not be fulfilled. Whoever therefore violates one of the least of these commandments, and thus teaches men, will be held least in the kingdom of heaven; but he who works and teaches will be held great in the kingdom of heaven."
Today we celebrate the feast of St. John of the Cross, Carmelite monk, founder of the Discalced Carmelites for the return to the origins of the Order. The initiative went through also thanks to Santa Teresa d'Avila. The Lord supported their work. We too must commit ourselves fully to good works! Obstacles will be overcome! We need not fear difficulties! So did St. John of the Cross.
Praised be Jesus Christ! Always be praised!
____________________
(*) This comment is written in real time during the homily. I apologize for any misinterpretation of Don Enrico's words.
(1) The Chapel of the Sacred Hearts is from now on under the protection of the Pilgrim Madonna of Montichiari (Brescia, 1946).