Quid me tentátis, hypócritæ? Osténdite mihi numísma census.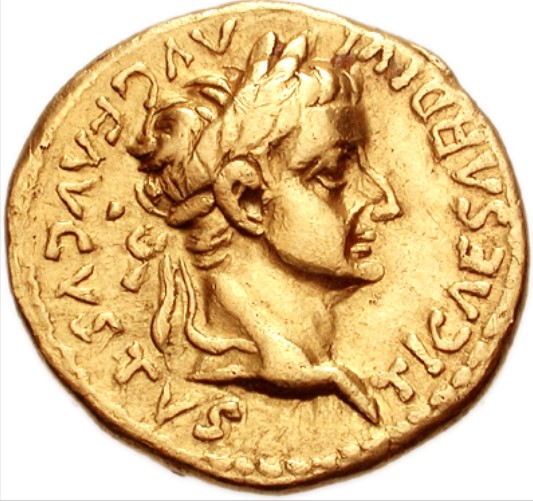 Why do you test Me, you hypocrites? Show Me the coin of the tribute.
ORARI S.MESSA/TIMETABLE HOLY MASS DI LUNEDI 7 NOVEMBRE 2022 ORE 17.30 (S. Messa quotidiana dei defunti): Feria Secunda infra Hebdomadam XXII post Octavam Pentecostes III. Novembris ~ IV. classis
e qui:
LITURGIA IN LATINO\ENGLISH:
EVANGELIUM E OMELIA\HOMILY:
Matt 22:15-21
In illo témpore: Abeúntes pharisǽi consílium iniérunt, ut cáperent Iesum in sermóne. Et mittunt ei discípulos suos cum Herodiánis, dicéntes: Magíster, scimus, quia verax es et viam Dei in veritáte doces, et non est tibi cura de áliquo: non enim réspicis persónam hóminum: dic ergo nobis, quid tibi vidétur, licet censum dare Cǽsari, an non? Cógnita autem Iesus nequítia eórum, ait: Quid me tentátis, hypócritæ? Osténdite mihi numísma census. At illi obtulérunt ei denárium. Et ait illis Iesus: Cuius est imágo hæc et superscríptio? Dicunt ei: Cǽsaris. Tunc ait illis: Réddite ergo, quæ sunt Cǽsaris, Cǽsari; et, quæ sunt Dei, Deo.
Gospel
Matt 22:15-21
At that time, the Pharisees went and took counsel how they might trap Jesus in His talk. And they sent to Him their disciples with the Herodians, saying, Master, we know that You are truthful, and that You teach the way of God in truth, and that You care naught for any man; for You do not regard the person of men. Tell us, therefore, what do You think: Is it lawful to give tribute to Caesar, or not? But Jesus, knowing their wickedness, said, Why do you test Me, you hypocrites? Show Me the coin of the tribute. So they offered Him a denarius. Then Jesus said to them, Whose are this image and the inscription? They said to Him, Caesar's. Then He said to them, Render, therefore, to Caesar the things that are Caesar's, and to God the things that are God's.
DALL'OMELIA DI (FROM THE HOMILY BY) DON ENRICO RONCAGLIA – LUNEDI 7 NOVEMBRE 2022 ORE 17.30: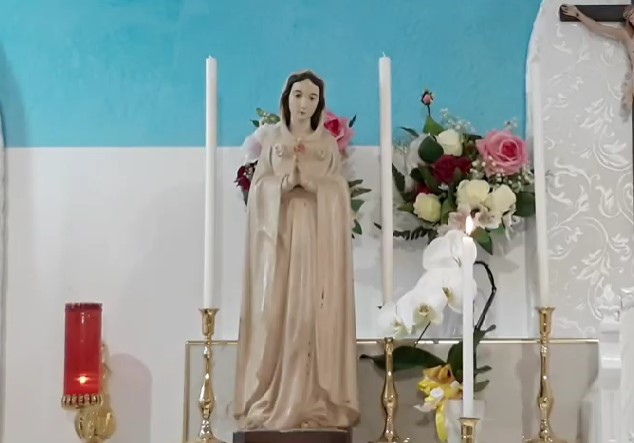 DALL'OMELIA DI DON ENRICO RONCAGLIA (**,1)
Prima Lettura (Apocalisse). Una voce dal cielo dice a S. Giovanni Evangelista: "Beati gli uomini che moriranno nel Signore!".
Vangelo. Gesu' dice alla turba dei Giudei: "Io sono il pane venuto dal cielo!" e "Se non mangerete la mia carne e berrete il mio sangue non resusciterete nell'ultimo giorno!".
Siamo nell'ottava dei defunti ed e' bello celebrare in suffragio delle anime di tutti i defunti.
Come intenzione da aggiungere includerei il rcordo di quanti sono mancati in questi due anni, senza poter salutare nessuno, senza il conforto di alcuna preghiera! Tutto cio' e' ingiusto. Il primo nostro dovere e' seppellire i morti celebrando i riti appropriati. Gesu' e' giudice. Speriamo che i responsabili si convertano e chiedano perdono al Signore! L'ingiustizia e' stata grandissima. Solo il Signore puo' ristabilire la giustizia. Preghiamo perche queste anime possano raggiungere il Paradiso.
Il Vangelo dice che Gesu' Cristo e' l'unica porta del Paradiso. Solo Gesu' e' la porta del paradiso!
Sia lodato Gesu' Cristo! Sempre sia lodato!
____________________
(*) Questo commento e' scritto in tempo reale durante l'omelia. Mi scuso per l'eventuale misinterpretazione delle parole di Don Enrico.
(1) La Cappella dei Sacri Cuori e' d'ora in avanti sotto la protezione della Madonna Pellegrina di Montichiari (Brescia, 1946).
FROM THE HOMILY BY DON ENRICO RONCAGLIA (**,1)
First Reading (Apocalypse). A voice from heaven says to St. John the Evangelist: "Blessed are the men who will die in the Lord!".
Gospel. Jesus says to the crowd of Jews: "I am the bread that came from heaven!" and "If you do not eat my flesh and drink my blood you will not rise again on the last day!".
We are in the octave of the dead and it is nice to celebrate in suffrage of the souls of all the deceased. As an intention to add, I would include the remembrance of those who have passed away in these two years, without being able to greet anyone, without the comfort of any prayer!
All of this is unfair. Our first duty is to bury the dead by celebrating the appropriate rites. Jesus is judge. We hope that those responsible are converted and ask the Lord for forgiveness!
The injustice was great. Only the Lord can restore justice.
We pray that these souls can reach Heaven.
The Gospel says that Jesus Christ is the only door to Heaven. Only Jesus is the door to heaven!
Praised be Jesus Christ! Always be praised!
____________________
(*) This comment is written in real time during the homily. I apologize for any misinterpretation of Don Enrico's words.
(1) The Chapel of the Sacred Hearts is from now on under the protection of the Pilgrim Madonna of Montichiari (Brescia, 1946).