DALL'OMELIA DI (FROM THE HOMILY BY) DON ENRICO RONCAGLIA – MARTEDI 27SETTEMBRE 2022 ORE 18.00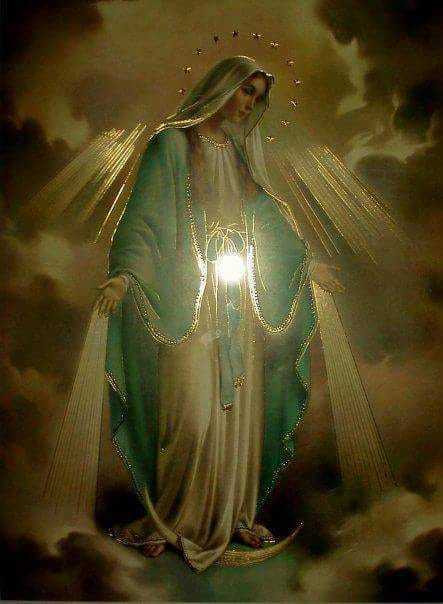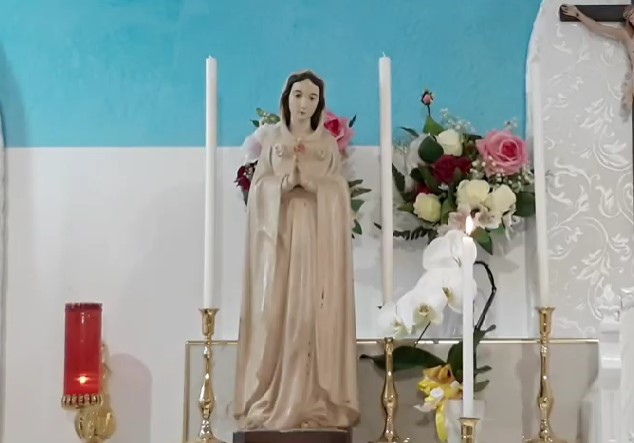 DALL'OMELIA DI DON ENRICO RONCAGLIA (**,1)
Sap 5:16-20
I giusti vivono in eterno: la loro ricompensa è nel Signore, di essi si prende cura l'Altissimo. Per questo otterranno il regno della gloria, una bella corona dalla mano del Signore che li proteggerà con la sua destra e col braccio farà loro scudo.
Luc 6:17-23
In quel tempo: Gesù si fermò in un ripiano con la folla dei suoi discepoli e gran quantità di popolo che da tutta la Giudea e da Gerusalemme e dalle marine di Tiro e di Sidone era venuta ad ascoltarlo e farsi guarire dalle proprie infermità. E quelli che erano vessati da spiriti immondi ne erano liberati; e tutto il popolo cercava di toccarlo, perché da lui scaturiva una potenza che sanava tutti.
Oggi ricordiamo due fratelli gemmelli. Si tratta dei santi Cosma e Damiano (260, Egea, Cilicia-303, Cirro, Siria). Noti come santi anche in vita per i loro miracoli; Egea, 260 circa – Cirro, 303, sono stati due medici cittadini romani, fratelli maggiori dei santi Antimo, Leonzio ed Euprepio. Erano medici speciali in quanto taumaturghi. In questi due fratelli c'era la potenza dello Spirito Santo.!
Dopo la loro morte e' stato edificata una chiesa sul luogo del loto martirio. Luogo dove si sono verificati miracoli.
Sia lodato Gesu' Cristo! Sempre sia lodato!
____________________
(*) Questo commento e' scritto in tempo reale durante l'omelia. Mi scuso per l'eventuale misinterpretazione delle parole di Don Enrico.
(1) La Cappella dei Sacri Cuori e' d'ora in avanti sotto la protezione della Madonna Pellegrina di Montichiari (Brescia, 1946).
FROM THE HOMILY BY DON ENRICO RONCAGLIA (**,1)
Wis 5: 16-20 The righteous live forever: their reward is in the Lord, the Most High takes care of them. For this they will obtain the kingdom of glory, a beautiful crown from the hand of the Lord who will protect them with his right hand and will shield them with his arm.
Luke 6: 17-23 At that time: Jesus stood on a shelf with the crowd of his disciples and a great number of people who had come from all over Judea and from Jerusalem and from the marinas of Tire and Sidon to listen to him and be healed of their infirmities. And those who were oppressed by unclean spirits were delivered from them; and all the people tried to touch him, because from him came a power that healed everyone.
Today we remember two holy medical brothers. These are the saints Cosma and Damiano (260, Egea, Cilicia-303, Cirro, Syria). Also known as medical saints; Egea, about 260 – Cirro, 303, were two Roman doctors, twins and older brothers of Saints Antimo, Leonzio and Euprepio.
They were special doctors as thaumaturges.
In these two brothers there was the power of the Holy Spirit.! After their death, a church was built on the site of their martyrdom. Place where miracles have occurred.
Praised be Jesus Christ! Always be praised!
____________________
(*) This comment is written in real time during the homily. I apologize for any misinterpretation of Don Enrico's words.
(1) The Chapel of the Sacred Hearts is from now on under the protection of the Pilgrim Madonna of Montichiari (Brescia, 1946).