DALL'OMELIA DI (FROM THE HOMILY BY) DON ENRICO RONCAGLIA – MARTEDI 20 SETTEMBRE 2022 ORE 18.00: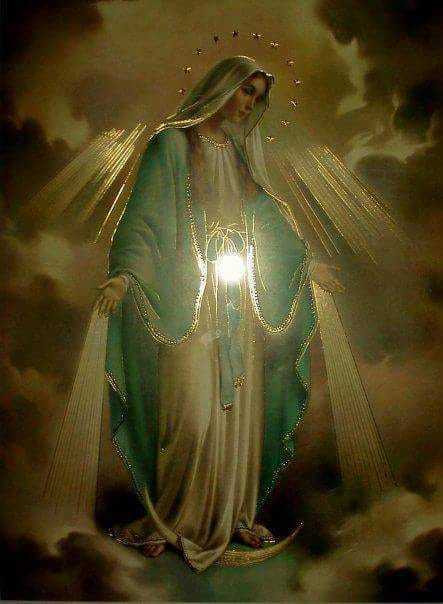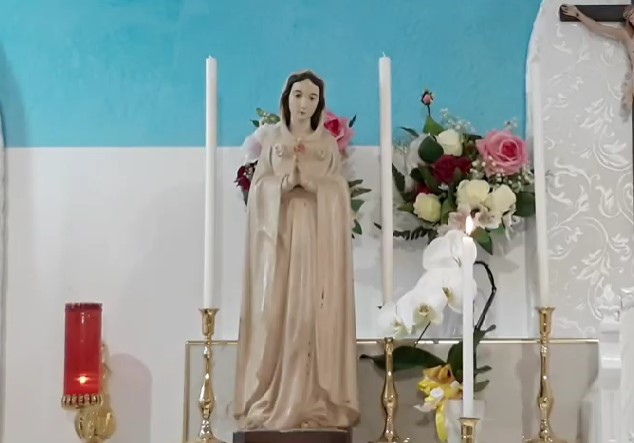 DALL'OMELIA DI DON ENRICO RONCAGLIA (**,1)
Apocalisse 5:11-14
11 Durante la visione poi intesi voci di molti angeli intorno al trono e agli esseri viventi e ai vegliardi. Il loro numero era miriadi di miriadi e migliaia di migliaia 12 e dicevano a gran voce:
«L'Agnello che fu immolato
è degno di ricevere potenza e ricchezza,
sapienza e forza,
onore, gloria e benedizione».
Gv 1:47-51
47Gesù intanto, visto Natanaele che gli veniva incontro, disse di lui: «Ecco davvero un Israelita in cui non c'è falsità». 48Natanaele gli domandò: «Come mi conosci?». Gli rispose Gesù: «Prima che Filippo ti chiamasse, io ti ho visto quando eri sotto l'albero di fichi». 49Gli replicò Natanaele: «Rabbì, tu sei il Figlio di Dio, tu sei il re d'Israele!». 50Gli rispose Gesù: «Perché ti ho detto che ti avevo visto sotto l'albero di fichi, tu credi? Vedrai cose più grandi di queste!». 51Poi gli disse: «In verità, in verità io vi dico: vedrete il cielo aperto e gli angeli di Dio salire e scendere sopra il Figlio dell'uomo».
Celebriamo la messa votiva dei S. Angeli beati. Sono esseri spirituali al completo servizio di Dio. Nel cielo danno continuamente gloria a Dio Padre e all'Agnello. Lo Spirito Santo e' dentro di loro per ispirarli alle lodi.
Gesu' annuncia a Nataniele un grande miracolo: vedra' salire e scendere gli angeli su Gesu Cristo per portargli le nostre preghiere!
Sia lodato Gesu' Cristo! Sempre sia lodato!
____________________
(*) Questo commento e' scritto in tempo reale durante l'omelia. Mi scuso per l'eventuale misinterpretazione delle parole di Don Enrico.
(1) La Cappella dei Sacri Cuori e' d'ora in avanti sotto la protezione della Madonna Pellegrina di Montichiari (Brescia, 1946).
FROM THE HOMILY BY DON ENRICO RONCAGLIA (**,1)
Revelation 5: 11-14 11 During the vision then I heard voices of many angels around the throne and living beings and old men. Their number was myriads of myriads and thousands of thousands 12 and they clamored: "The Lamb who was sacrificed he is worthy of power and wealth, wisdom and strength, honor, glory and blessing ».
Jn 1: 47-51 47 Meanwhile, Jesus saw Nathanael coming to meet him, and said of him: "Truly an Israelite in whom there is no falsehood." 48Natanael asked him, "How do you know me?" Jesus replied: "Before Philip called you, I saw you when you were under the fig tree." 49 Nathanael replied, "Rabbi, you are the Son of God, you are the King of Israel!" 50 Jesus replied, "Because I told you that I had seen you under the fig tree, do you believe? You will see things greater than these! ». 51Then he said to him, "Truly, truly, I say to you, you will see heaven open and the angels of God ascend and descend upon the Son of man."
We celebrate the votive mass of the Holy Angels.
They are spiritual beings in the complete service of God. In heaven they continually give glory to God the Father and the Lamb.
The Holy Spirit is within them to inspire them to praise. Jesus announces a great miracle to Nataniel: he will see the angels ascending and descending on Jesus Christ to bring him our prayers!
Praised be Jesus Christ! Always be praised!
____________________
(*) This comment is written in real time during the homily. I apologize for any misinterpretation of Don Enrico's words.
(1) The Chapel of the Sacred Hearts is from now on under the protection of the Pilgrim Madonna of Montichiari (Brescia, 1946).