DALL'OMELIA DI (FROM THE HOMILY BY) DON ENRICO RONCAGLIA – LUNEDI 19 SETTEMBRE 2022 ORE 18.00: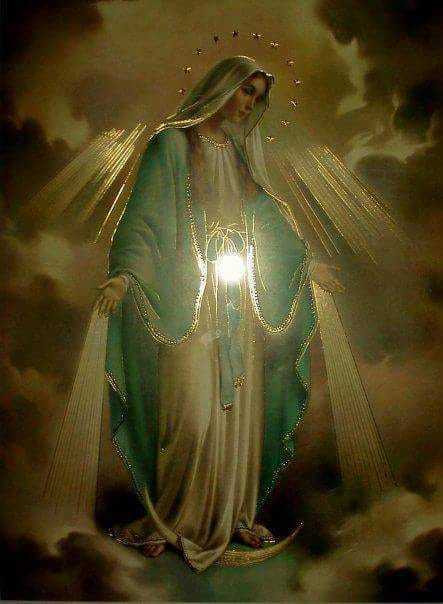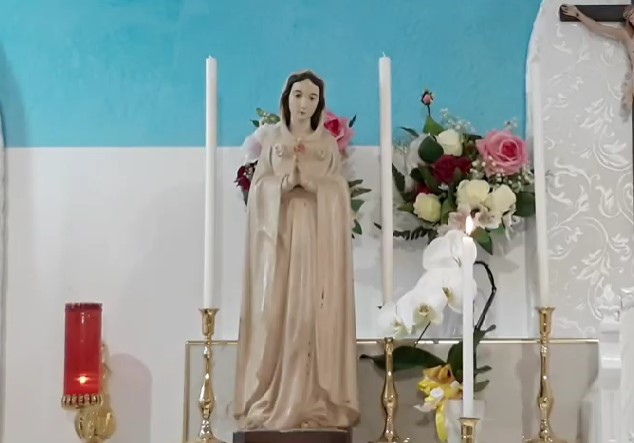 DALL'OMELIA DI DON ENRICO RONCAGLIA (**,1)
Heb 10:32-38
Fratelli: Richiamate alla memoria quei primi giorni in cui, appena illuminati dal Vangelo, doveste sostenere grande lotta di sofferenze; ora esposti a ludibrio di tutti con tormenti ed ignominia, ora divenendo compagni di chi era in tale stato. Voi infatti foste compassionevoli verso i carcerati e con gioia accettaste la confisca dei vostri beni, sapendo di aver beni migliori e più duraturi.
Matt 24:3-13
In quel tempo: Stando Gesù sul monte degli Ulivi, i discepoli vennero a Lui in disparte e gli dissero:
« Spiegaci, quando avverranno queste cose? e quale sarà il segno della tua venuta e della fine del mondo? ». E Gesù rispose loro: « Badate che nessuno vi seduca perché molti verranno in nome mio a dire: " Io sono il Cristo "; e sedurranno molti. E sorgeranno tanti falsi profeti che sedurranno molti. E per il moltiplicarsi dell'iniquità si raffredderà la carità dei più. Chi avrà perseverato sino alla fine, sarà salvo ».
Oggi celebriamo la festa di San Gennaro, martire del Cristianesimo, taumaturgo e Patrono di Napoli.
Gesu' nel Vangelo parla degli ultimi tempi, che sembrano i nostri!
Si presentano molti anticristi e falsi profeti. L'anticristo incantera' molte persone. Ma non e' il Cristo!
Noi aspettiamo il Signore. Ma dobbiamo discernere per saper distinguere. L'anticristo sara' pieno di superbia e i falsi profeti diffonderanno l'apostasia e false rivelazioni.
Noi dobbiamo tener presente solo le profezie approvate dalla Chiesa quando era la vera Chiesa- Non conta conoscere tutte le profezie, tulle le rivelazioni! Non conta sapere in anticipo in dettaglio cio' che accadra!
Gesu' ci dice che con la fede salveremo la nostra anima! Infatti ci conforta dicendo:
"IL MIO GIUSTO VIVRA' DI FEDE!"
Sia lodato Gesu' Cristo! Sempre sia lodato!
____________________
(*) Questo commento e' scritto in tempo reale durante l'omelia. Mi scuso per l'eventuale misinterpretazione delle parole di Don Enrico.
(1) La Cappella dei Sacri Cuori e' d'ora in avanti sotto la protezione della Madonna Pellegrina di Montichiari (Brescia, 1946).
FROM THE HOMILY BY DON ENRICO RONCAGLIA (**,1)
Heb 10: 32-38 Brothers: Remember those first days when, barely enlightened by the Gospel, you had to endure a great struggle of suffering; now exposed to the ridicule of all with torments and ignominy, now becoming companions of those who were in such a state. In fact, you were compassionate towards the prisoners and joyfully accepted the confiscation of your assets, knowing that you had better and more lasting assets.
Matt 24: 3-13 At that time: Jesus standing on the Mount of Olives, the disciples came to him by himself and said to him: "Tell us, when will these things happen? and what will be the sign of your coming and of the end of the world? ". And Jesus answered them: "Take care that no one deceives you, because many will come in my name to say:" I am the Christ "; and will seduce many. And so many false prophets will arise that will deceive many. And because of the multiplication of iniquity, the charity of the majority will cool down. Whoever perseveres to the end will be saved ".
Today we celebrate the feast of San Gennaro, martyr of Christianity. Jesus is her of the last times that seem ours!
There are many antichrists and false prophets. The antichrist will enchant many people. But it is not the Christ! We wait for the Lord. But we must discern in order to be able to distinguish.
The antichrist will be full of pride and the false prophets will spread apostasy.
We must keep in mind only the prophecies approved by the Church when it was the true Church –
It does not matter to know all the prophecies, all the revelations! It doesn't matter in advance that it will count! Jesus tells us that with faith we will save our souls!
In fact, he comforts us by saying: "MY RIGHTEOUS WILL LIVE BY FAITH!"
Praised be Jesus Christ! Always be praised!
____________________
(*) This comment is written in real time during the homily. I apologize for any misinterpretation of Don Enrico's words.
(1) The Chapel of the Sacred Hearts is from now on under the protection of the Pilgrim Madonna of Montichiari (Brescia, 1946).