DALL'OMELIA DI (FROM THE HOMILY BY) DON ENRICO RONCAGLIA – ORARI S.MESSA DI VENERDI 8 LUGLIO 2022, ORE 8.00: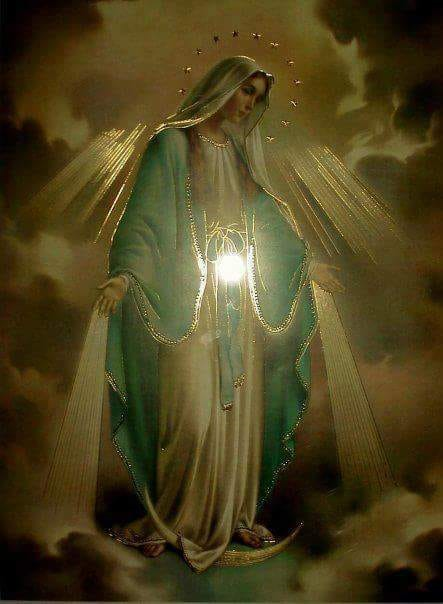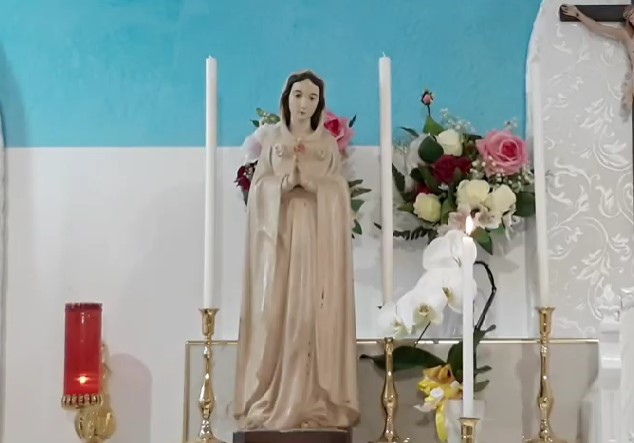 DALL'OMELIA DI DON ENRICO RONCAGLIA (*,1)
Prov 31:10-31
La donna virtuosa chi sa trovarla? Più delle perle pregiate essa vale. In lei si affida il cuore del suo sposo e non gli manca mai roba. Essa gli dà sempre gioie e mai dispiaceri per tutto il tempo della sua vita.
Matth 13:44-52
In quel tempo Gesù disse ai suoi discepoli questa parabola: «È simile il regno dei cieli ad un tesoro nascosto in un campo, che un uomo trovatolo, tiene celato, e, tutto giulivo dell'accaduto, va a vendere quel che ha e compra quel campo.
Oggi celebriamo la festa di Santa Elisabetta d'Aragona, più comunemente conosciuta come Santa Elisabetta del Portogallo (1271 – 4 luglio 1336; Elisabetta in catalano, Isabella in aragonese, portoghese e spagnolo), fu regina consorte del Portogallo, terziaria dell'Ordine Francescano ed è venerata come santa della Chiesa cattolica. Era pronipote di santa Elisabetta di Ungheria.
Data in sposa a re Dionigi di Portogallo, si fece notare per la sua opera pacificatrice. Morto il marito vendette tutti i suoi beni ritirandosi in preghiera e fondando il monastero delle Clarisse di Coimbra.
Elisabetta ha fatto tutto il possibile per compiacere Dio sia come regina che come terziaria francescana.
Sia cosi anche per la nostra vita che e' molto diversa da quella di Elisabetta, ciascuno a suo modo e secondo le sue possibilita'!
Sia lodato Cristo! Sempre sia lodato!
____________________
(*) Questo commento e' scritto in tempo reale durante l'omelia. Mi scuso per l'eventuale misinterpretazione delle parole di Don Enrico.
(1) La Cappella dei Sacri Cuori e' d'ora in avanti sotto la protezione della Madonna Pellegrina di Montichiari (Brescia, 1946).
FROM THE HOMILY BY DON ENRICO RONCAGLIA (**,1)
Prov 31: 10-31 Who can find the virtuous woman? It is worth more than precious pearls. In her the heart of her husband trusts and he never lacks stuff. It always gives him joys and never sorrows for the whole time of his life.
Matth 13: 44-52 At that time Jesus told his disciples this parable: "The kingdom of heaven is like a treasure hidden in a field, which a man, having found it, keeps hidden, and rejoicing at the event, he goes to sell what he has and buy. that field.
Today we celebrate the feast of Saint Elizabeth of Aragon, more commonly known as Saint Elizabeth of Portugal (1271 – 4 July 1336; Elisabetta in Catalan, Isabella in Aragonese, Portuguese and Spanish), she was queen consort of Portugal, tertiary of the Franciscan Order and is venerated as a saint of the Catholic Church.
She was the great-grandson of St. Elizabeth of Hungary.
Given in marriage to King Dionysius of Portugal, she was noted for her peacemaking work.
When her husband died she sold all her possessions by retiring in prayer by founding the Poor Clares of Coimbra.
Elizabeth did everything she could to please God both as queen and as a Franciscan tertiary.
So be it for us too, which is very different from Elizabeth's, each in his own way and according to his possibilities!
Praised be Jesus Christ. Always be praised!
___________________
(**) This comment is written in real time during the homily. I apologize for any misinterpretation of Don Enrico's words
(1) The celebration Chapel of Sacred Hearts from now on is set under the protection of the Pilgrim Madonna of Montichiari (Brescia, Italy, 1946).