DALL'OMELIA DI (FROM THE HOMILY BY) DON ENRICO RONCAGLIA – ORARI S.MESSA DI SABATO 4 GIUGNO 2022, ORE 8.00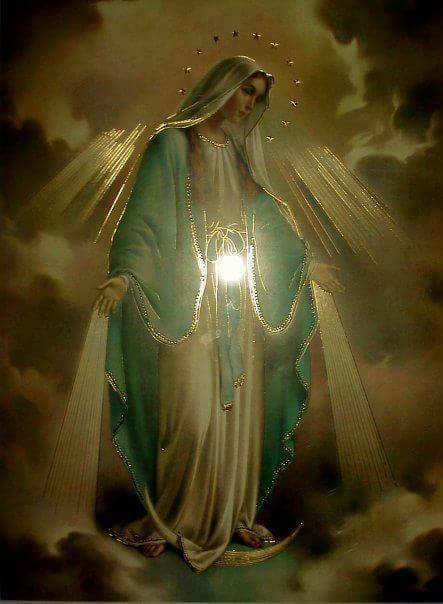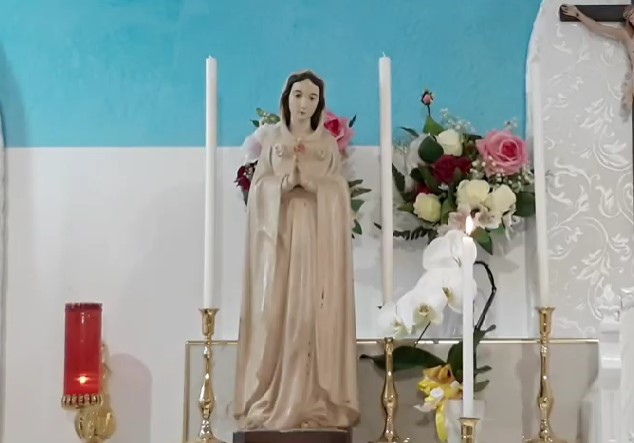 DALL'OMELIA DI DON ENRICO RONCAGLIA (*,1)
Atti 19:1-8
Or avvenne che mentre Apollo era a Corinto, Paolo, attraversate le provincie superiori, giunse ad Efeso e vi trovò alcuni discepoli, e disse loro: «Avete voi ricevuto lo Spirito Santo quando avete abbracciato la fede?».
Joannes 14:15-21
In quel tempo: Disse Gesù ai suoi discepoli: «Se mi amate, osservate i miei comandamenti. E io pregherò il Padre e vi darà un altro Confortatore, affinché resti sempre con voi, lo Spirito di verità, che il mondo non può ricevere, perché non lo vede, né lo conosce: voi però lo conoscerete, perché dimora in voi e sarà in voi. Non vi lascerò orfani: verrò a voi. Ancora un po', e il mondo più non mi vedrà; ma voi mi vedrete, perché io vivo, e voi pure vivrete
La liturgia di oggi e' quella della vigilia di Pentecoste. Nel cenacolo era presente la Beata Vergine Maria. Cosi' sara' anche al nostro tempo. Lo Spirito Santo discendera' grazie alla potenza della BVM!
Lei ci vuole presenti! Occorre il nostro impegno!
Ecco perche i discepoli sono presenti.
Chi mi ama osserva le mie parole, dice il Signore. Occorrono le opere! Il Padre verra' in noi grazie allo Spirito Consolatore. Ecco perche' vedremo la verita'!
Non siamo orfani e isolati da tutti! Lo Spirito Consolatore ci da sostegno!
Sia lodato Gesu' Cristo! Sempre sia lodato!
____________________
(*) Questo commento e' scritto in tempo reale durante l'omelia. Mi scuso per l'eventuale misinterpretazione delle parole di Don Enrico.
(1) La Cappella dei Sacri Cuori e' d'ora in avanti sotto la protezione della Madonna Pellegrina di Montichiari (Brescia, 1946).
FROM THE HOMILY BY DON ENRICO RONCAGLIA (**,1)
Acts 19: 1-8 Now it happened that while Apollos was in Corinth, Paul went through the superior provinces, came to Ephesus and found some disciples there, and said to them, "Did you receive the Holy Spirit when you embraced the faith?"
Joannes 14: 15-21 At that time: Jesus said to his disciples: «If you love me, keep my commandments. And I will pray to the Father and he will give you another Comforter, so that he may always remain with you, the Spirit of truth, which the world cannot receive, because it does not see him, nor does it know him: but you will know him, because he dwells in you and will be in you. I will not leave you orphans: I will come to you. A little longer, and the world will no longer see me; but you will see me, because I live, and you too will live
Today's liturgy is that of the vigil of Pentecost.
The Blessed Virgin Mary was present in the Upper Room.
So it will be in our time too. The Holy Spirit will descend thanks to the power of the BVM!
She wants us present! Our commitment is needed!
This is why the disciples are present.
Whoever loves me keeps my words, says the Lord. We need the works!
The Father will come into us thanks to the Comforter.
That's why we will see the truth!
We are not orphans and isolated from everyone! The Comforter gives us support!
Praised be Jesus Christ. Always be praised!
___________________
(**) This comment is written in real time during the homily. I apologize for any misinterpretation of Don Enrico's words
(1) The celebration Chapel of Sacred Hearts from now on is set under the protection of the Pilgrim Madonna of Montichiari (Brescia, Italy, 1946).