DALL'OMELIA DI (FROM THE HOMILY BY) DON ENRICO RONCAGLIA – ORARI S.MESSA DI GIOVEDI 12 MAGGIO 2022, ORE 8.00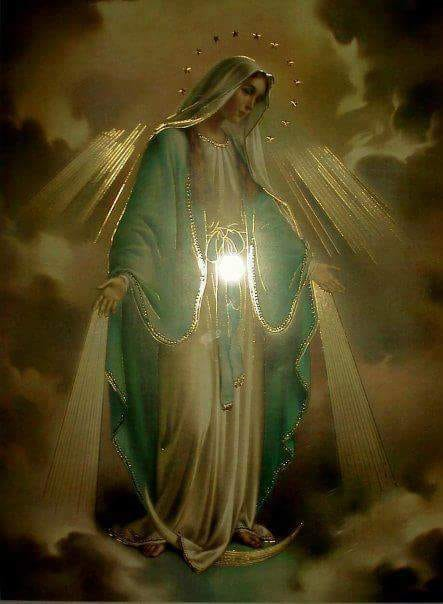 DALL'OMELIA DI DON ENRICO RONCAGLIA (*)
Sap 5:1-5
I giusti terranno alta la testa dinanzi a coloro che li oppressero e rapirono le loro fatiche. E questi a tal vista saranno agitati da orribile spavento e resteranno sorpresi di così inaspettata e repentina salvezza.
Joannes 4:46-53
In quel tempo, c'era un funzionario regio, il cui figlio era ammalato in Cafarnao. E, avendo appreso che Gesù dalla Giudea era venuto in Galilea, andò da lui; e lo pregava di discendere e di guarire suo figlio, che stava per morire. Gesù gli disse: "Se non vedete miracoli e prodigi, voi non credete". E il funzionario gli rispose: "Signore, discendi prima che mio figlio muoia". E Gesù gli disse: "Va', tuo figlio vive".
Oggi ricordiamo quattro martiri. martirizzati in epoche e luoghi diversi. Sono sepolti nelle catacombe di S. Domitilla.
Nereo e Achilleo (morti a Roma, probabilmente nella persecuzione dei cristiani sotto Diocleziano) erano due soldati romani convertiti al cristianesimo, venerati come santi martiri dalla Chiesa cattolica.
Flavia Domitilla (Roma, I secolo – Ventotene o Ponza, 7 maggio 95-100) è stata una santa romana, nipote dell'imperatore romano Vespasiano e di Flavia Domitilla maggiore e figlia di Flavia Domitilla minore. È venerata dalla Chiesa cattolica. (1)
San Pancrazio è stato un giovane cristiano martirizzato all'età di quattordici anni, a Roma sulla via Aurelia, sotto l'impero di Diocleziano perche' aveva rifiutato di sacrificare l'incenso in onore dell'imperatore. San Pancrazio è uno dei cosiddetti Santi di ghiaccio, con san Servazio, san Mamerto e san Bonifacio di Tarso.
Chi crede nel Signore non puo' non testimoniare la sua fede.
Dobbiamo essere coraggiosi e superare tutte le prove che il Signore ci pone. In cambio del sacrificio che compiamo ci da gia' la sua ricompensa!
Sia lodato Gesu' Cristo! Sempre sia lodato!
__________________
(*) Questo commento e' scritto in tempo reale durante l'omelia. Mi scuso per l'eventuale misinterpretazione delle parole di Don Enrico.
(1) famose per gli affreschi le catacombe di S. Domitilla a Roma, poste sulla via Ardeatina, nei pressi delle catacombe di San Callisto. Le Catacombe di S. Domitilla sono il più grande ed il più antico cimitero sotterraneo di Roma, facente parte della proprietà di Flavia Domitilla e risalente all'anno 120 d.c.
FROM THE HOMILY BY DON ENRICO RONCAGLIA (**)
Wis 5: 1-5 The righteous will hold their heads high in the face of those who oppressed them and stole their labors. And these at this sight will be agitated by horrible fright and will be surprised by so unexpected and sudden salvation.
Joannes 4: 46-53 At that time, there was a royal official, whose son was sick in Capernaum. And, having learned that Jesus from Judea had come to Galilee, he went to him; and he begged him to come down and heal his son, who was about to die. Jesus said to him, "Unless you see miracles and wonders, you don't believe." And the official replied, "Lord, come down before my son dies." And Jesus said to him: "Go, your son lives".
Today we remember four martyrs. martyred in different times and places. They are buried in the catacombs of S. Domitilla.
Nereus and Achilleus (who died in Rome, probably in the persecution of Christians under Diocletian) were two Roman soldiers converted to Christianity, venerated as holy martyrs by the Catholic Church.
Flavia Domitilla (Rome, 1st century – Ventotene or Ponza, 7 May 95-100) was a Roman saint, grandson of the Roman emperor Vespasian and Flavia Domitilla the elder and daughter of Flavia Domitilla the minor. She is venerated by the Catholic Church. (1)
San Pancrazio was a young Christian martyred at the age of fourteen, in Rome on the Via Aurelia, under the empire of Diocletian because he refused to sacrifice incense in honor of the emperor. San Pancrazio is one of the so-called Ice Saints, with San Servazio, San Mamerto and San Bonifacio di Tarso.
Whoever believes in the Lord cannot fail to testify to his faith.
We must be courageous and overcome all the tests that the Lord places on us. In exchange for the sacrifice we make, he already gives us his reward!
Praised be Jesus Christ. Always be praised!
___________________
(**) This comment is written in real time during the homily. I apologize for any misinterpretation of Don Enrico's words
(1) the catacombs of S. Domitilla in Rome, located on via Ardeatina, near the catacombs of San Callisto, are famous for their frescoes. The Catacombs of S. Domitilla are the largest and oldest underground cemetery in Rome, part of the property of Flavia Domitilla and dating back to the year 120 AD.