Et curáte infírmos, qui in illa sunt, et dícite illis: Appropinquávit in vos regnum Dei
And heal the sick that are therein, and say to them: The kingdom of God is come nigh unto you.
ORARI S.MESSA DI GIOVEDI 28 APRILE 2022, ORE 18.00 – S. Pauli a Cruce Confessoris ~ III. classis
Tempora: Feria Quinta infra Hebdomadam I post Octavam Paschæ

EVANGELIUM E OMELIA\HOMILY:
Evangelium
Luc 10:1-9
In illo témpore: Designávit Dóminus et alios septuagínta duos: et misit illos binos ante fáciem suam in omnem civitátem et locum, quo erat ipse ventúrus. Et dicébat illis: Messis quidem multa, operárii autem pauci. Rogáte ergo Dóminum messis, ut mittat operários in messem suam. Ite: ecce, ego mitto vos sicut agnos inter lupos. Nolíte portáre sácculum neque peram neque calceaménta; et néminem per viam salutavéritis. In quamcúmque domum intravéritis, primum dícite: Pax huic dómui: et si ibi fúerit fílius pacis, requiéscet super illum pax vestra: sin autem, ad vos revertátur. In eádem autem domo manéte, edéntes et bibéntes quæ apud illos sunt: dignus est enim operárius mercéde sua. Nolíte transíre de domo in domum. Et in quamcúmque civitátem intravéritis, et suscéperint vos, manducáte quæ apponúntur vobis: et curáte infírmos, qui in illa sunt, et dícite illis: Appropinquávit in vos regnum Dei.
Gospel
Luke 10:1-9
In that time: the Lord appointed also other seventy-two: and he sent them two and two before his face into every city and place whither he himself was to come. And he said to them: The harvest indeed is great, but the labourers are few. Pray ye therefore the Lord of the harvest, that he send labourers into his harvest. Go: Behold I send you as lambs among wolves. Carry neither purse, nor scrip, nor shoes; and salute no man by the way. Into whatsoever house you enter, first say: Peace be to this house. And if the son of peace be there, your peace shall rest upon him; but if not, it shall return to you. And in the same house, remain, eating and drinking such things as they have: for the labourer is worthy of his hire. Remove not from house to house. And into what city soever you enter, and they receive you, eat such things as are set before you. And heal the sick that are therein, and say to them: The kingdom of God is come nigh unto you.
DALL'OMELIA DI (FROM THE HOMILY BY) DON ENRICO RONCAGLIA – ORARI S.MESSA DI GIOVEDI 28 APRILE 2022, ORE 18.00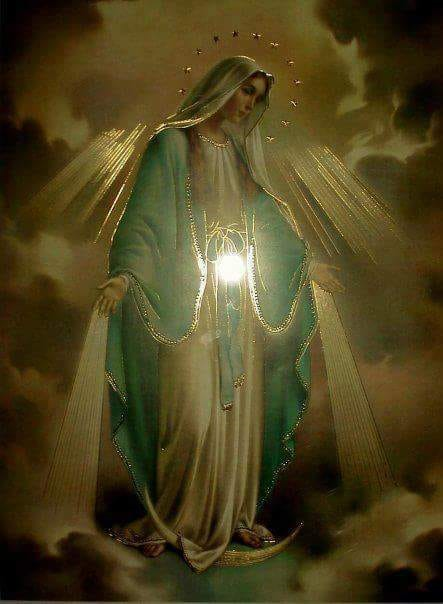 DALL'OMELIA DI DON ENRICO RONCAGLIA (*)
1 Cor 1:17-25.
Fratelli: Cristo non mi ha mandato a battezzare, ma a predicare il Vangelo: ma non con la sapienza delle parole, perché non divenga inutile la croce di Cristo. Infatti la dottrina della croce è una follia per quelli che si perdono, ma per quelli che si salvano, cioè per noi, è potenza di Dio. Così difatti sta scritto: «Disperderò la sapienza dei savi e annienterò la sapienza dei prudenti». Dov'è il savio? Dov'è il dottore? Dov'è il sofista di questo secolo? Non ha forse Dio confusa la sapienza di questo mondo? Or mentre i Giudei esigono dei miracoli e i Greci cercano la sapienza, noi annunziamo Cristo crocifisso, per i Giudei oggetto di scandalo, e di stoltezza per i Pagani.
Luke 10:1-9
In quel tempo: Il Signore scelse anche altri settantadue discepoli e li mandò a due a due innanzi a sé in ogni città e luogo dove egli era per andare. E diceva loro: «La messe è molta, ma gli operai sono pochi Pregate dunque il padrone della messe che mandi operai per la sua mietitura. Andate! Ecco, io vi mando come agnelli in mezzo a lupi.
Oggi ricordiamo S. Paolo della Croce, piemontese, al secolo Paolo Francesco Danei (Nascita: 3 gennaio 1694, Ovada; Morte: 18 ottobre 1775, Basilica Santi Giovanni e Paolo, Roma). E' stato un presbitero italiano, fondatore della Congregazione della Passione di Gesù Cristo e delle monache claustrali Passioniste. Proclamato santo da papa Pio IX nel 1867.
Amava la passione del Signore era per lui la misura della carita e dell'amore di Cristo. Voleva diventare missionario e apostolo della passione. Ave va compreso che Gesu' ci ha amato nel passato, ma continua ad amarci anche nel presente. Lo fa tramite la Santa Messa.
Infatti, sia per S. Paolo della Croce che per noi, la Santa Messa e' il momento piu' importante del sacrificio di Cristo!
Ma negli ultimi 60 anni la Chiesa ha abbandonato il rito tridentino-romano autentico, perdendo cosi il significato autentico della S. Messa che e' diventato quasi come un convivio, in analogia al rito protestante.
E' necessario che la Chiesa rinasca dalla S. Messa concepita come sacrificio del Signore.
Dobbiamo apprezzare le persone che portano a stessa caritas di Gesu' Cristo. Dobbiamo toccare con il nostro spirito la sofferenza del Signore!
Solo cosi possiamo irradiare attorno a noi la carita' e l'amore di Cristo!
Sia lodato Gesu' Cristo! Sempre sia lodato!
__________________
(*) Questo commento e' scritto in tempo reale durante l'omelia. Mi scuso per l'eventuale misinterpretazione delle parole di Don Enrico.
FROM THE HOMILY BY DON ENRICO RONCAGLIA (**)
1 Cor 1: 17-25. Brothers: Christ did not send me to baptize, but to preach the Gospel: but not with the wisdom of words, so that the cross of Christ does not become useless. In fact, the doctrine of the cross is madness for those who are lost, but for those who are saved, that is, for us, it is the power of God. Thus it is written in fact: "I will waste the wisdom of the wise and annihilate the wisdom of the prudent". Where is the wise man? Where is the doctor? Where is the sophist of this century? Has not God confused the wisdom of this world? Now while the Jews demand miracles and the Greeks seek wisdom, we proclaim Christ crucified, for the Jews the object of scandal, and of foolishness for the Pagans.
Luke 10: 1-9 At that time: The Lord also chose seventy-two other disciples and sent them two by two ahead of him to every city and place where he was to go. And he said to them: «The harvest is plentiful, but the workers are few. So ask the lord of the harvest to send out workers for his harvest. Go! Behold, I am sending you out as lambs among wolves.
Today we remember S. Paolo della Croce, Piedmontese, born Paolo Francesco Danei (Born: January 3, 1694, Ovada; Death: October 18, 1775, Basilica Santi Giovanni e Paolo, Rome).
He was an Italian presbyter, founder of the Congregation of the Passion of Jesus Christ and of the Passionist cloistered nuns. Proclaimed a saint by Pope Pius IX in 1867.
He loved the Lord's passion was for him the measure of the charity and love of Christ. He wanted to become a missionary and apostle of the passion.
He understood that Jesus loved us in the past, but he continues to love us also in the present. He does this through the Holy Mass. In fact, both for St. Paul of the Cross and for us, Holy Mass is the most important moment of Christ's sacrifice!
But in the last 60 years the Church has abandoned the authentic Tridentine-Roman rite, thus losing the authentic meaning of the Holy Mass which has become almost like a banquet, in analogy to the Protestant rite.
It is necessary for the Church to be reborn from the Holy Mass conceived as a sacrifice of the Lord. We must appreciate the people who lead to the same caritas as Jesus Christ.
We must touch the suffering of the Lord with our spirit! Only in this way can we radiate the charity and love of Christ around us!
Praised be Jesus Christ. Always be praised!
___________________
(**) This comment is written in real time during the homily. I apologize for any misinterpretation of Don Enrico's words