Dixit ergo discípulus ille, quem diligébat Iesus, Petro: Dóminus est!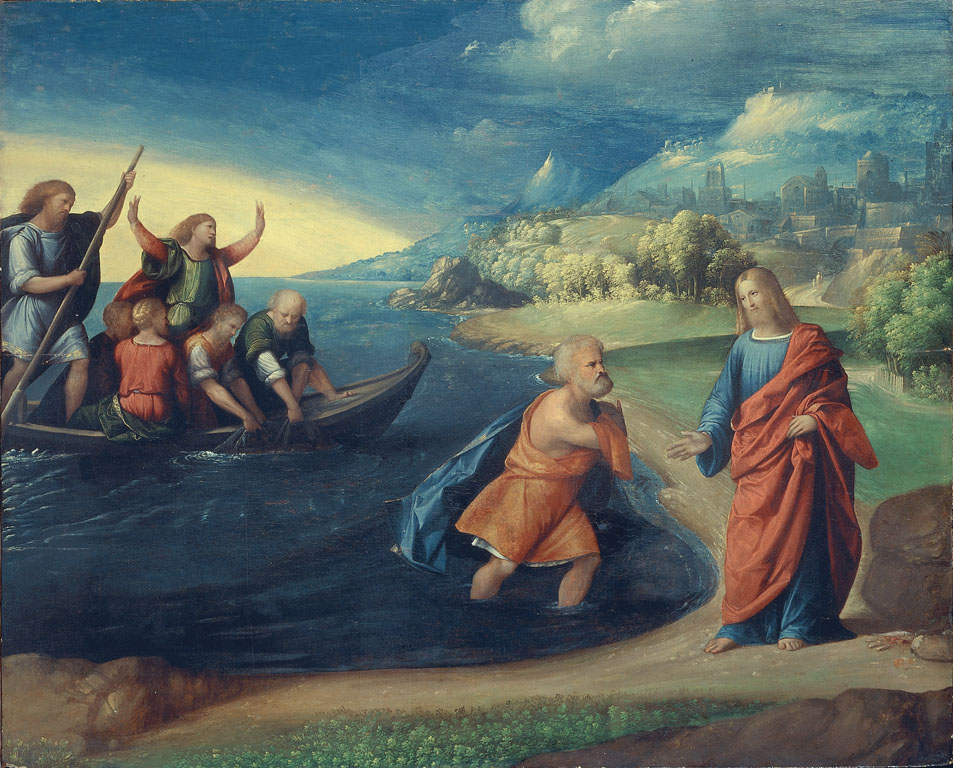 Pesca miracolosa (galleria Borghese).
That disciple therefore whom Jesus loved, said to Peter: It is the Lord!
ORARI S.MESSA DI MERCOLEDI DELLA OTTAVA DI PASQUA 20 APRILE 2022, ORE 8.00 – Die IV infra octavam Paschæ ~ Dies Octavæ I. classis
S.MESSA ONLINE DI DON ENRICO RONCAGLIA, su youtube channel:

EVANGELIUM E OMELIA\HOMILY:
Evangelium
Ioannes 21:1-14
In illo témpore: Manifestávit se íterum Iesus discípulis ad mare Tiberíadis. Manifestávit autem sic. Erant simul Simon Petrus et Thomas, qui dícitur Dídymus, et Nathánaël, qui erat a Cana Galilǽæ, et fílii Zebedǽi et álii ex discípulis eius duo. Dicit eis Simon Petrus: Vado piscári. Dicunt ei: Venímus et nos tecum. Et exiérunt et ascendérunt in navim: et illa nocte nihil prendidérunt. Mane autem facto, stetit Iesus in lítore: non tamen cognovérunt discípuli, quia Iesus est. Dixit ergo eis Iesus: Púeri, numquid pulmentárium habétis? Respondérunt ei: Non. Dicit eis: Míttite in déxteram navígii rete, et inveniétis. Misérunt ergo: et iam non valébant illud tráhere præ multitúdine píscium. Dixit ergo discípulus ille, quem diligébat Iesus, Petro: Dóminus est. Simon Petrus cum audísset, quia Dóminus est, túnica succínxit se – erat enim nudus, – et misit se in mare. Alii autem discípuli navígio venérunt – non enim longe erant a terra, sed quasi cúbitis ducéntis, – trahéntes rete píscium. Ut ergo descendérunt in terram, vidérunt prunas pósitas, et piscem superpósitum, et panem. Dicit eis Iesus: Afférte de píscibus, quos prendidístis nunc. Ascéndit Simon Petrus, et traxit rete in terram, plenum magnis píscibus centum quinquagínta tribus. Et cum tanti essent, non est scissum rete. Dicit eis Iesus: Veníte, prandéte. Et nemo audébat discumbéntium interrogáre eum: Tu quis es? sciéntes, quia Dóminus est. Et venit Iesus, et áccipit panem, et dat eis, et piscem simíliter. Hoc iam tértio manifestátus est Iesus discípulis suis, cum resurrexísset a mórtuis.
Gospel
John 21:1-14
In that time, Jesus shewed himself again to the disciples at the sea of Tiberias. And he shewed himself after this manner. There were together Simon Peter, and Thomas, who is called Didymus, and Nathanael, who was of Cana of Galilee, and the sons of Zebedee, and two others of his disciples. Simon Peter saith to them: I go a fishing. They say to him: We also come with thee. And they went forth, and entered into the ship: and that night they caught nothing. But when the morning was come, Jesus stood on the shore: yet the disciples knew not that it was Jesus. Jesus therefore said to them: Children, have you any meat? They answered him: No. He saith to them: Cast the net on the right side of the ship, and you shall find. They cast therefore; and now they were not able to draw it, for the multitude of fishes. That disciple therefore whom Jesus loved, said to Peter: It is the Lord. Simon Peter, when he heard that it was the Lord, girt his coat about him, – for he was naked, – and cast himself into the sea. But the other disciples came in the ship, – for they were not far from the land, but as it were two hundred cubits, – dragging the net with fishes. As soon then as they came to land, they saw hot coals lying, and a fish laid thereon, and bread. Jesus saith to them: Bring hither of the fishes which you have now caught. Simon Peter went up, and drew the net to land, full of great fishes, one hundred and fifty-three. And although there were so many, the net was not broken. Jesus saith to them: Come, and dine. And none of them who were at meat, durst ask him: Who art thou? knowing that it was the Lord. And Jesus cometh and taketh bread, and giveth them, and fish in like manner. This is now the third time that Jesus was manifested to his disciples, after he was risen from the dead.
DALL'OMELIA DI (FROM THE HOMILY BY) DON ENRICO RONCAGLIA – ORARI S.MESSA DI MERCOLEDI DELLA OTTAVA DI PASQUA 20 APRILE 2022, ORE 8.00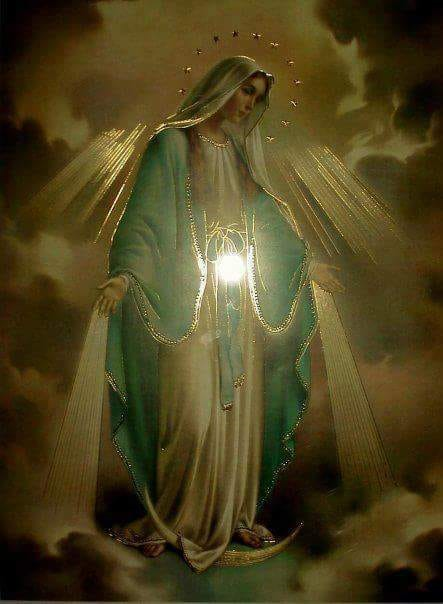 DALL'OMELIA DI DON ENRICO RONCAGLIA (*)
Acts 3:13-15; 3:17-19
In quei giorni: Pietro prese a parlare, dicendo: "Uomini Israeliti e voi tutti che temete il Signore, ascoltatemi: Il Dio di Abramo, il Dio di Isacco, il Dio di Giacobbe, il Dio dei nostri padri ha glorificato il suo Figliuolo Gesù, che voi avete tradito e rinnegato davanti a Pilato, benché questi avesse giudicato di liberarlo. "
Joannes 21:1-14
In quel giorno Gesù si manifestò di nuovo ai discepoli sul lago di Tiberiade, ed ecco in qual modo. Or sul far dell'alba, Gesù si presentò sulla riva; ma i discepoli non lo riconobbero per Gesù. Ed egli disse loro: «Figliuoli, avete niente da mangiare?». Gli risposero: «No». Ed egli a loro: «Gettate le reti sul lato destro della barca, e troverete».
Siamo nel terzo giorno dell'ottava di Pasqua. Gesu' e vivo e potente! Compie il miracolo della pesca miracolosa! (si tratta, doppiamente, di un vero miracolo!).
Durante la notte non avevano pescato nulla! Ma obbedendo a Gesu', compiono la pesca fruttuosa grazie alla fede nel Signore.
Per tre velte sentiamo invocare: e' il Signore! Si tratta del nucleo centrale del Credo: signore della vita, della verita' e della fede! Credete a quello che io vi dico!
Nella prima lettura abbiamo la predicazione coraggiosa di Pietro rivolta agli abitanti di Gerusalemme. Voi vi siate macchiati di deicidio! Dovete pentirvi: la vostra e' una colpa enorme! Perche interessa sia i capi che il popolo di Israele. Occorre cambiare completamente vita! Per ignoranza siete caduti nell'errore, ma ora cambiate vita, petitevi facendo penitenza e fatevi battezzare! Vi siete lasciate guidari dai vostri capi,
Quindi occorre usare il discernimento anche sui nostri capi! Per comprendere se sono veri maestri o false guide! Occorre discernere la vera strada del Signore!
Il demonio usa le suggestioni, le paure, le false informazioni che sollecitano il nostro timore. Occorre il raziocinio alimentato dallo Spirito Santo!
Usciamo dall'ignoranza e dal fumo di satana. Il Signore e' con noi e ci aiuta a discernere! Ma attenzione, il discernimento e' solo personale ed individuale!
Sia lodato Gesu' Cristo! Sempre sia lodato!
__________________
(*) Questo commento e' scritto in tempo reale durante l'omelia. Mi scuso per l'eventuale misinterpretazione delle parole di Don Enrico.
FROM THE HOMILY BY DON ENRICO RONCAGLIA (**)
Acts 3: 13-15; 3: 17-19 In those days: Peter began to speak, saying: "Men of Israel and all you who fear the Lord, listen to me: The God of Abraham, the God of Isaac, the God of Jacob, the God of our fathers glorified his Son Jesus. , whom you betrayed and denied before Pilate, although the latter judged to free him. "
Joannes 21: 1-14 On that day Jesus manifested himself again to the disciples on the lake of Tiberias, and here is how. Now at dawn, Jesus appeared on the shore; but the disciples did not recognize him for Jesus. And he said to them, "Children, have you anything to eat?" They replied, "No." And he to them: "Cast your nets on the right side of the boat, and you will find."
We are on the third day of the octave of Easter.
Jesus is alive and powerful! Performs the miracle of the miraculous catch! (it is doubly a true miracle!). They hadn't caught anything during the night!
But by obeying Jesus, they carry out the fruitful catch thanks to faith in the Lord. For three velotas we hear invocation: it is the Lord!
This is the core of the Creed: lord of life, truth and faith! Believe what I tell you!
In the first reading we have Peter's courageous preaching to the inhabitants of Jerusalem. You are stained with deicide!
You must repent: yours is a huge fault! Because it affects both the leaders and the people of Israel. It is necessary to completely change life!
Out of ignorance you have fallen into error, but now change your life, petite yourself by doing penance and be baptized! You let yourselves be guided by your leaders,
Therefore discernment must also be used on our leaders!
To understand if they are true teachers or false guides! It is necessary to discern the true path of the Lord! The devil uses suggestions, fears, false information that solicit our fear.
We need reasoning nourished by the Holy Spirit! Let's get out of ignorance and the smoke of satan. The Lord is with us and helps us to discern!
But be careful, discernment is personal and individual!
Praised be Jesus Christ. Always be praised!
___________________
(*) This comment is written in real time during the homily. I apologize for any misinterpretation of Don Enrico's words