Ego sum lux mundi; qui me sequitur, non ambulabit in tenebris, sed habebit lumen vitae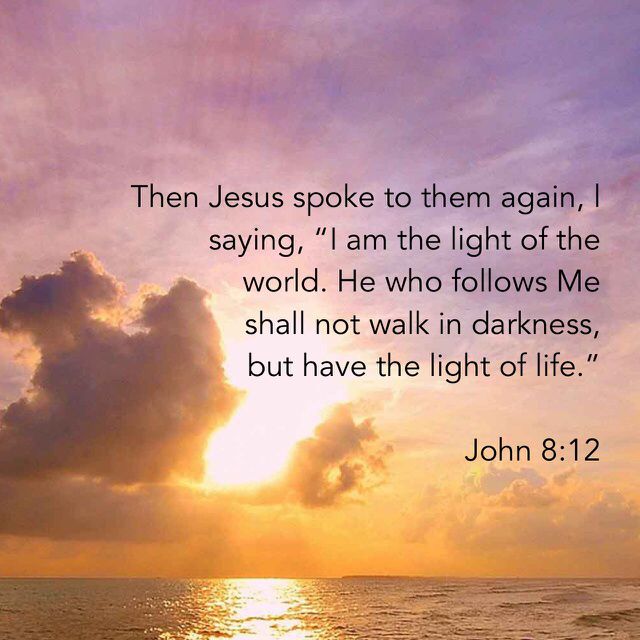 "I am the light of the world; whoever follows me will not walk in darkness, but will have the light of life"
ORARI S.MESSA DI LUNEDI 4 APRILE 2022, ORE 7.00 – Lunedì della V settimana di Quaresima (Anno C)
S.MESSA ONLINE DI DON ENRICO RONCAGLIA, su youtube channel:
E QUI :

EVANGELIUM E OMELIA\HOMILY:
Evangelium
Ioann 1:12-20 – In illo tempore: Locutus est Iesus ad Pharisaeos, et dixit: "Ego sum lux mundi; qui me sequitur, non ambulabit in tenebris, sed habebit lumen vitae». Dixerunt ergo ei pharisæi: Tu de teipso testimonium perhibes; testimonium tuum non est verum ». Respondit eis Jesus : Et si ego testimonium perhibeo de meipso, verum est testimonium meum, quia scio unde veni et quo vado. Vos autem nescitis unde venio aut quo vado. secundum carnem iudicatis; Non iudico quemquam. Et si iudico ego, iudicium meum verum est, quia solus non sum, sed ego et qui misit me Pater. Et in lege vestra scriptum est, quia duorum hominum testimonium verum est. Ego sum qui testimonium perhibeo de meipso, et testimonium perhibet de me qui misit me Pater ». Dicebant ergo ei: "Ubi est pater tuus?". Respondit Jesus : Neque me scitis, neque Patrem meum ; si me sciretis, et Patrem meum sciretis ». Haec verba locutus est Jesus in gazophylacio docens in templo. Et nemo apprehendit eum, quia necdum venerat tempus eius.

Gospel
John 8:12-20 – I am the light of the world. + At that time, Jesus spoke [to the Pharisees] and said: "I am the light of the world; whoever follows me will not walk in darkness, but will have the light of life ». Then the Pharisees said to him, "You are bearing witness about yourself; your testimony is not true ». Jesus answered them, "Even if I testify about myself, my testimony is true, because I know where I came from and where I am going. You, on the other hand, do not know where I come from or where I am going. You judge according to the flesh; I don't judge anyone. And even if I judge, my judgment is true, because I am not alone, but I and the Father who sent me. And in your Law it is written that the testimony of two people is true. It is I who bear witness of myself, and also the Father, who sent me, bears witness to me ». Then they said to him: "Where is your father?". Jesus replied, 'You know neither me nor my Father; if you knew me, you would also know my Father ». Jesus spoke these words in the treasury while teaching in the temple. And no one arrested him, because his time had not yet come.


DALL'OMELIA DI (FROM THE HOMILY BY) DON ENRICO RONCAGLIA – ORARI S.MESSA DI LUNEDI 4 APRILE 2022, ORE 7.00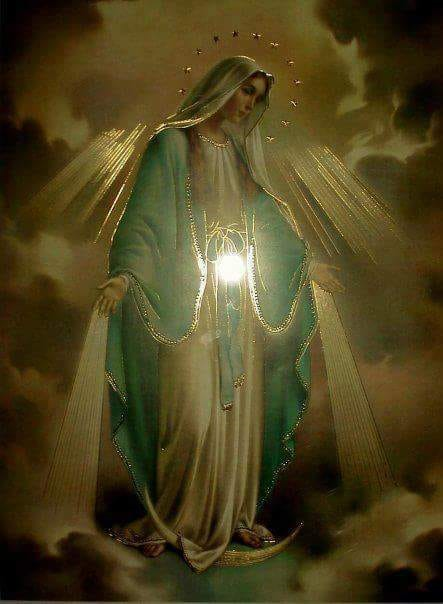 DALL'OMELIA DI DON ENRICO RONCAGLIA (*)
Jonæ 3:1-10
Il Signore parlò di nuovo a Giona e gli disse: «Alzati, va' a Ninive, la gran città, a predicarvi quello che ti dico io». Giona si mosse e andò a Ninive, secondo l'ordine del Signore. Or Ninive era una città grande, di tre giornate per farne il giro. Giona cominciò a penetrare in città, e camminando per una giornata si mise a gridare: «Ancor quaranta giorni, e Ninive sarà distrutta».
Joann 7:32-39
In quel tempo i principi ed i Farisei mandarono delle guardie per arrestare Gesù. Allora Gesù disse loro: «Ancora· per poco tempo io sto fra voi; poi me ne vado da chi mi ha mandato. Mi cercherete e non mi troverete; e dove son io voi non potete venire».
Oggi abbiamo sentito un appello alla conversione sia da parte del profeta Giona che da Gesu' Cristo. C'e' poco tempo ormai per la conversione. Lo cercheranno ma non lo troveranno piu'. Infatti gli ebrei aspettano ancora il messia. Ma lo aspettano inutilmente!
Gesu' annuncia la venuta dello Spirito Santo (acqua viva) mandato da lui a quelli che credono in lui. Abbiamo poco tempo per la Pasqua. Non lasciamo sfuggire il nostro tempo!
Seguiamo l'esempio di Gesu'!
Lasciamo tutte le preoccupazioni e dedichiamoci alla preghiera e alla carita!
Sia lodato Gesu' Cristo! Sempre sia lodato!.
__________________
(*) Questo commento e' scritto in tempo reale durante l'omelia. Mi scuso per l'eventuale misinterpretazione delle parole di Don Enrico.
FROM THE HOMILY BY DON ENRICO RONCAGLIA (**)
Jonæ 3: 1-10 The Lord spoke to Jonah again and said to him: "Get up, go to Nineveh, the great city, and preach to you what I tell you." Jonah moved and went to Nineveh, according to the Lord's order. Now Nineveh was a big city, three days to go around it. Jonah began to penetrate into the city, and walking for a day began to cry out: "Another forty days, and Nineveh will be destroyed."
Joann 7: 32-39 At that time the princes and the Pharisees sent guards to arrest Jesus. Then Jesus said to them: "A little while longer I am among you; then I go to whoever sent me. You will look for me and you will not find me; and where I am you cannot come. "
Today we heard a call for conversion by profet Jonas and by Jesus Christ himself. There is little time for conversion.
They will look for him but will not find him anymore.
In fact, the Jews are still waiting for the Messiah. But they wait for it in vain!
Jesus announces the coming of the Holy Spirit (living water) sent by him to those who believe in him. We have little time for Easter.
Let's not let our time slip away! Let's follow the example of Jesus!
Let us leave all worries and dedicate ourselves to prayer and charity!
Praised be Jesus Christ. Always be praised!
___________________
(*) This comment is written in real time during the homily. I apologize for any misinterpretation of Don Enrico's words