Quia Prophéta magnus surréxit in nobis: et quia Deus visitávit plebem suam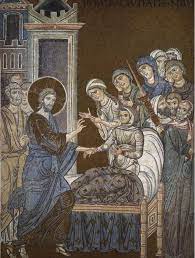 A great prophet has risen among us, and God has visited His people.
ORARI S.MESSA DI OGGI GIOVEDI 31 MARZO 2022, ORE 8.00 – Feria Quinta infra Hebdomadam IV in Quadragesima ~ III. classis
S.MESSA ONLINE DI DON ENRICO RONCAGLIA, su youtube channel:
e qui:

EVANGELIUM E OMELIA\HOMILY:
Evangelium
Luc 7:11-16
In illo témpore: Ibat Iesus in civitátem, quæ vocátur Naïm: et ibant cum eo discípuli eius et turba copiósa. Cum autem appropinquáret portæ civitátis, ecce, defúnctus efferebátur fílius únicus matris suæ: et hæc vídua erat, et turba civitátis multa cum illa. Quam cum vidísset Dóminus, misericórdia motus super eam, dixit illi: Noli flere. Et accéssit et tétigit lóculum. – Hi autem, qui portábant, stetérunt – Et ait: Adoléscens, tibi dico, surge. Et resédit, qui erat mórtuus, et cœpit loqui. Et dedit illum matri suæ. Accépit autem omnes timor: et magnificábant Deum, dicéntes: Quia Prophéta magnus surréxit in nobis: et quia Deus visitávit plebem suam.
Gospel
Luke 7:11-16
At that time, Jesus went into a city called Naim; and His disciples and a large crowd went with Him. And as He drew near the gate of the town, behold, a dead man was being carried out, the only son of his mother, and she was a widow; and a large gathering from the town was with her. And the Lord, seeing her, had compassion on her, and said to her, Do not weep. And He went up and touched the stretcher; and the bearers stood still. And He said, Young man, I say to you, arise. And he who was dead, sat up, and began to speak. And He gave him to his mother. But fear seized upon all, and they began to glorify God, saying, A great prophet has risen among us, and God has visited His people.
.
.

DALL'OMELIA DI (FROM THE HOMILY BY) DON ENRICO RONCAGLIA – ORARI S.MESSA DI OGGI GIOVEDI 31 MARZO 2022, ORE 8.00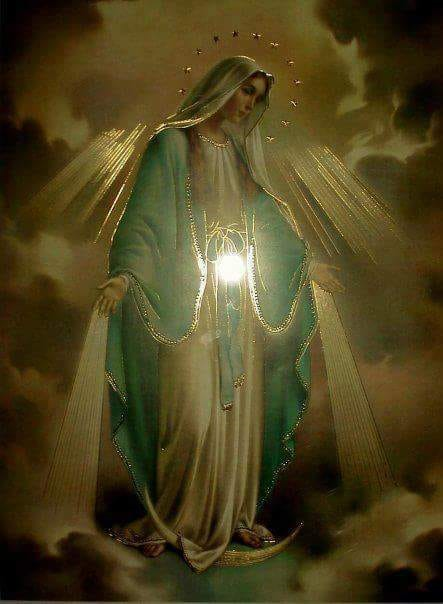 DALL'OMELIA DI DON ENRICO RONCAGLIA (*)
4 Reg 4:25-38
In quei giorni venne una donna Sunamita ad Eliseo sul monte Carmelo. L'uomo di Dio, avendola vista da lontano, disse a Giezi suo servo: «Ecco lì quella Sunamita: va ad incontrarla e dille: State bene tu, il .tuo marito e il tuo figlio?». Essa rispose: «Bene». Ma giunta che fu dall'uomo di Dio, sul monte, gli abbracciò i piedi. Giezi si accostò per allontanarla; ma l'uomo di Dio gli disse: «Lasciala fare; perché l'anima sua è nell'amarezza, e il Signore mi ha tenuto all'oscuro, non me l'ha fatto conoscere».
Luc 7:11-16
In quel tempo, Gesù andava verso una città chiamata Nàim (1), e con lui i suoi discepoli e una grande folla. Mentre si avvicinava alla porta della città, ecco un morto era portato a sepoltura: un figlio unico, e sua madre era vedova. E c'era con lei moltissima gente della città. Quando l'ebbe vista, il Signore ne fu mosso a pietà, e le disse: «Non piangere».
La liturgia ci fa ascoltare due letture simili. Nella prima Eliseo resuscita un ragazzo. Nel Vangelo Gesu' resuscita invece il figlio della vedova di Naim. In entrambi casi si tratta di un figlio unico. Quella di Gesu' e' una resurrezione istantanea, grazie alla sua potenza divina. Eliseo, invece, deve attuare una procedura complessa. Anche altri santi hanno resuscitato delle persone, ma sempre in modo complicato con invocazioni e preghiere.
Si tratta di resurrezione dalla morte, ma quella da temere e' la morte dell'anima. Per questo dobbiamo pregare il Signore che la prossima Pasqua segni la resurrezione spirituale della nostra anima. Dobbiamo resuscitare! Questa forza ce la puo' dare solo il Signore!
Preghiamo dunque per questo, tramite l'intercessione della BVM!
Sia lodato Gesu' Cristo! Sempre sia lodato!.
__________________
(*) Questo commento e' scritto in tempo reale durante l'omelia. Mi scuso per l'eventuale misinterpretazione delle parole di Don Enrico.
(1) (ndr) a nord-est del lago di Tiberiade.
FROM THE HOMILY BY DON ENRICO RONCAGLIA (**)
4 Reg 4: 25-38 In those days a Shunammite woman came to Elisha on Mount Carmel. The man of God, having seen her from afar, said to his servant Giezi: "Here is that Shunammite woman: go to meet her and tell her: Are you, your husband and your son okay?" She replied: "Good." But when he came to the man of God, on the mountain, he embraced his feet. Giezi approached to push her away; but the man of God said to him: "Let her do it; because his soul is in bitterness, and the Lord kept me in the dark, he did not let me know ".
Luke 7: 11-16 At that time, Jesus was going to a city called Nàim (1), and with him his disciples and a large crowd. As he approached the city gate, a dead man was being taken to burial: an only child, and his mother was a widow. And there were many people from the city with her. When he saw her, the Lord was moved with pity, and said to her: "Don't cry."
The liturgy makes us listen to two similar readings. In the first, Elisha resurrects a boy.
In the Gospel, Jesus resurrects the widow's son. In both cases it is an only child.
That of Jesus is an instant resurrection, thanks to his power. Elisha, on the other hand, has to implement a complicated procedure. Even other saints have resurrected people, but always in a complicated way with invocations and prayers,
It is a question of resurrection from the dead, but the one to fear is the death of the soul.
For this we must pray to the Lord that next Easter will mark the spiritual resurrection of our soul.
We must resurrect! Only the Lord can give us this strength!
So let us pray for this, through the intercession of the BVM!
Praised be Jesus Christ. Always be praised!
__________________
(*) This comment is written in real time during the homily. I apologize for any misinterpretation of Don Enrico's words.