Et resplénduit fácies eius sicut sol: vestiménta autem eius facta sunt alba sicut nix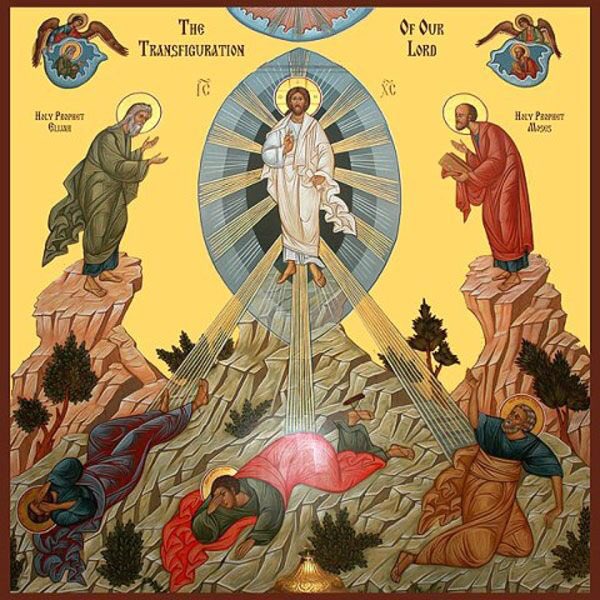 And His face shone as the sun, and His garments became white as snow
ORARI S.MESSA DI OGGI SABATO 12 MARZ0 2022, ORE 8.00 – Sabbato Quattuor Temporum Quadragesimæ ~ III. classis
Commemoratio: S. Gregorii Papæ Confessoris et Ecclesiæ Doctoris
S.MESSA ONLINE DI DON ENRICO RONCAGLIA, su youtube channel:

EVANGELIUM E OMELIA\HOMILY:
Evangelium
Matt 17:1-9
In illo témpore: Assúmpsit Iesus Petrum, et Iacóbum, et Ioánnem fratrem eius, et duxit illos in montem excélsum seórsum: et transfigurátus est ante eos. Et resplénduit fácies eius sicut sol: vestiménta autem eius facta sunt alba sicut nix. Et ecce, apparuérunt illis Moyses et Elías cum eo loquéntes. Respóndens autem Petrus, dixit ad Iesum: Dómine, bonum est nos hic esse: si vis, faciámus hic tria tabernácula, tibi unum, Móysi unum et Elíæ unum. Adhuc eo loquénte, ecce, nubes lúcida obumbrávit eos. Et ecce vox de nube, dicens: Hic est Fílius meus diléctus, in quo mihi bene complácui: ipsum audíte. Et audiéntes discípuli, cecidérunt in fáciem suam, et timuérunt valde. Et accéssit Iesus, et tétigit eos, dixítque eis: Súrgite, et nolíte timére. Levántes autem óculos suos, néminem vidérunt nisi solum Iesum. Et descendéntibus illis de monte, præcépit eis Iesus, dicens: Némini dixéritis visiónem, donec Fílius hóminis a mórtuis resúrgat.
Gospel
Matt 17:1-9
At that time, Jesus took Peter, James and his brother John, and led them up a high mountain by themselves, and was transfigured before them. And His face shone as the sun, and His garments became white as snow. And behold, there appeared to them Moses and Elias talking together with Him. Then Peter addressed Jesus, saying, Lord, it is good for us to be here. If You will, let us set up three tents here, one for You, one for Moses, and one for Elias. As he was still speaking, behold, a bright cloud overshadowed them, and behold, a voice out of the cloud said, This is My beloved Son, in Whom I am well pleased; hear Him. And on hearing it the disciples fell on their faces and were exceedingly afraid. And Jesus came near and touched them, and said to them, Arise, and do not be afraid. But lifting up their eyes, they saw no one but Jesus only. And as they were coming down from the mountain, Jesus cautioned them, saying, Tell the vision to no one, till the Son of Man has risen from the dead.

DALL'OMELIA DI (FROM THE HOMILY BY) DON ENRICO RONCAGLIA – ORARI S.MESSA DI OGGI SABATO 12 MARZ0 2022, ORE 8.00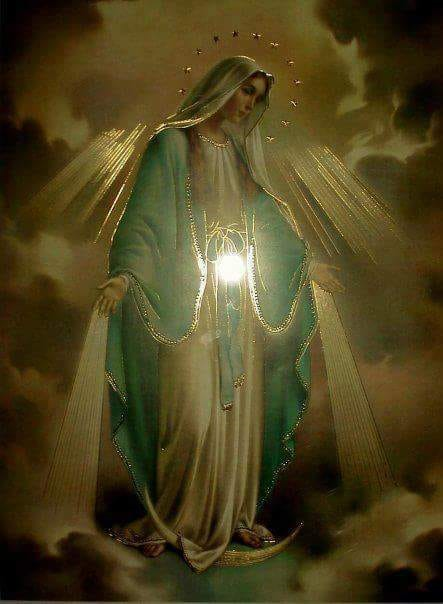 DALL'OMELIA DI DON ENRICO RONCAGLIA (*)
Lectio Deut 26:12-19
Mosè parlò al popolo e disse: Oggi il Signore Dio tuo ti comanda di eseguire questi statuti e decreti, e tu sarai attento a osservarli con tutto il tuo cuore e con tutta la tua anima. Oggi tu hai eletto il Signore, perché egli sia il tuo Dio, hai eletto di camminare nelle sue vie, di osservare ogni suo precetto.
Lectio 1 Thess 5:14-23
Vi esortiamo ancora, o fratelli, a correggere i disordinati, a consolare i pusillanimi, a sostenere i deboli, ad esser pazienti con tutti. Badate che nessuno renda ad un altro male per male: ma fatevi del bene a vicenda e verso di tutti. Siate sempre allegri. Non cessate mai di pregare.
Evangelium Matt 17:1-9
In quel tempo, Gesù prese con sé Pietro, Giacomo e Giovanni suo fratello, e li condusse in disparte, su un alto monte; e, davanti a loro, si trasfigurò. Il suo volto si fece splendente come il sole, le sue vesti divennero candide come la neve.
Oggi e' il sabato delle quattor tempora di Quaresima. Nella forma lunga della liturgia le letture sono numerose. Nella forma breve abbiamo sentito tre letture. Le prime due riguardano la benedizione del popolo d'Israele che obbedisce ai precetti del Signore.
Nel Vangelo abbiamo l'episodio della trasfigurazione, in cui Pietro, Giacomo e Giovanni vedono Gesu' nella sua natura divina. Mose' ed Elia testimoniano la natura divina di Gesu'. Sul monte Tabor vi e' l'inizio della Nuova Alleanza con il popolo di Dio!
Sia lodato Gesu' Cristo. Sempre sia lodato!
__________________
(*) Questo commento e' scritto in tempo reale durante l'omelia. Mi scuso per l'eventuale misinterpretazione delle parole di Don Enrico.
FROM THE HOMILY BY DON ENRICO RONCAGLIA (**)
Lectio Deut 26: 12-19 Moses spoke to the people and said: Today the Lord your God commands you to carry out these statutes and decrees, and you will be careful to keep them with all your heart and with all your soul. Today you have chosen the Lord to be your God, you have chosen to walk in his ways, to observe all his precepts.
Lectio 1 Thess 5: 14-23 We urge you again, brothers, to correct the disordered, to console the fainthearted, to support the weak, to be patient with everyone. Beware that no one returns evil for evil to another: but do yourselves good to each other and to everyone. Always be cheerful. Never stop praying.
Evangelium Matt 17: 1-9 At that time, Jesus took with him Peter, James and his brother John, and led them by themselves to a high mountain; and, before them, he was transfigured. His face became as bright as the sun, his clothes became as white as snow.
Today is the Saturday of the four tempora of Lent.
In the long form of the liturgy the readings are numerous. In the short form we have heard three readings.
The first two concern the blessing of the people of Israel who obey the precepts of the Lord.
In the Gospel we have the episode of the transfiguration, in which Peter, James and John see Jesus in his divine nature.
Moses and Elijah testify to the divine nature of Jesus.
On Mount Tabor there is the beginning of the New Covenant with the people of God!
Praised be Jesus Christ! Always be praised!
__________________
(*) This comment is written in real time during the homily. I apologize for any misinterpretation of Don Enrico's words.