DALL'OMELIA DI (FROM THE HOMILY BY) DON ENRICO RONCAGLIA – ORARI S.MESSA DI OGGI DOMENICA 6 MARZ0 2022, ORE 10.30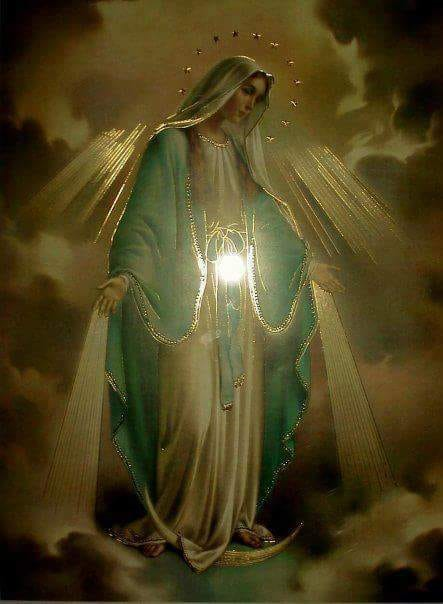 DALL'OMELIA DI DON ENRICO RONCAGLIA (*)
2 Cor 6:1-10.
Fratelli: Vi esortiamo a non ricévere invano la grazia di Dio. Non diamo ad alcuno occasione d'inciampo, affinché non sia vituperato il nostro ministero: ma comportiamoci in tutte le cose come ministri di Dio, con molta pazienza, nelle tribolazioni, nelle necessità, nelle angústie, nelle battiture, nelle prigionie, nelle sedizioni, nelle fatiche, nelle vigílie, nei digiuni, con la castità, con la scienza, con la mansuetúdine, con la soavità, con lo Spírito Santo, con una carità non simulata, con la parola di verità, con la virtù di Dio, con le armi della giustizia a destra e a sinistra.
Matt 4:1-11
In quel tempo: Gesù fu condotto dallo Spírito nel deserto per essere tentato dal diavolo. ……. Ma Gesù gli rispose: Vàttene Sàtana, perché sta scritto: Adorerai il Signore Dio tuo e servirai Lui solo. Allora il diàvolo lo lasciò, ed ecco che gli si accostàrono gli Ángeli e lo servívano.
Questa e' la prima domenica di Quaresima. E' il tempo favorevole pee ricevere la Grazia del Signore. Gesu' per 40 giorni e 40 notti e' nel deserto, immagine della nostra vita sulla terra. Molti cristiani si illudono di potere fare compromessi con il mondo. Non abbiamo lo Spirito Santo quando nasciamo. Occorre il battesimo per ottenere la cancellazione della colpa (del peccato originale). Ma non cancella pero' la nostra fragilita', sui cui fara' leva il demonio in tutta la nostra vita. Il Demonio cerca., infatti, di metterci in difficolta'. Il diavolo insinua il dubbio nelle nostre convinzioni (anche con Gesu' cerca di farlo "se sei il figlio di Dio") usando le stesse parole della Bibbia (quelle del Salmo 90). Ma Gesu' lo affronta con fermezza. Cosi' dobbiamo fare anche noi con tutte le tentazioni, dalla piu' leggera (di mettere la fiducia nelle cose materiali), alla piu' seria (la tentazione di chiedere un miracolo, ovvero di usare le cose di Dio per mettere al centro noi stessi, per emergere ipocritamente agli altri).
Ma c'e' anche la tentazione del regno, ovvero la tentazione di adorare satana invece che Dio. Se guardiamo la situazione attuale, vediamo come le persone sono state attratte con le lusinghe (per avere i vantaggi umani) per poi essere tradite e abbandonate. Non si deve infatti seguire le cose mondane, non si deve cedere alle lusinghe!
Dobbiamo infatti seguire le parole del Signore con fede. La fede e' infatti il prerequisito per ascoltare le sue parole.
Sia lodato Gesu' Cristo. Sempre sia lodato!
__________________
(*) Questo commento e' scritto in tempo reale durante l'omelia. Mi scuso per l'eventuale misinterpretazione delle parole di Don Enrico.
FROM THE HOMILY BY DON ENRICO RONCAGLIA (**)
2 Cor 6: 1-10. Brothers: We urge you not to receive the grace of God in vain. Let us not give any occasion for stumbling, so that our ministry may not be reviled: but let us behave in all things as ministers of God, with much patience, in tribulations, in needs. , in the anguish, in the beatings, in the imprisonments, in the seditions, in the labors, in the vigils, in the fasts, with the chastity, with the science, with the meekness, with the gentleness, with the Holy Spirit, with an unsimulated charity, with the word of truth, with the virtue of God, with the weapons of justice left and right.
Matt 4: 1-11 At that time: Jesus was led by the Spirit into the desert to be tempted by the devil. ……. But Jesus answered him, Go away, Satana, for it is written: You will worship the Lord your God and serve Him alone. Then the devil left him, and behold, the angels approached him and served him.
This is the first Sunday of Lent. It is the favorable time to receive the grace of the Lord. For 40 days and 40 nights Jesus is in the desert, the image of our life on earth.
Many Christians delude themselves that they can compromise with the world. We don't have the Holy Spirit when we are born.
Baptism is needed to obtain the cancellation of guilt (of original sin). But it does not erase our frailty, on which the devil will leverage throughout our life. The Devil tries, in fact, to put us in difficulty.
The devil insinuates doubt in our beliefs (even with Jesus he tries to do so "if you are the son of God") using the same words of the Bible (those of Psalm 90). But Jesus faces it with firmness. So we too must do with all the temptations, from the lightest (to put trust in material things), to the most serious (the temptation to ask for a miracle, or to use the things of God to put ourselves at the center. , to emerge hypocritically to others).
But there is also the temptation of the kingdom, that is the temptation to worship Satan instead of God. If we look at the current situation, we see how people have been attracted with flattery (to have human advantages) and then be betrayed and abandoned.
In fact, one must not follow worldly things, one must not give in to flattery! We must in fact follow the words of the Lord with faith. Faith is in fact the prerequisite for listening to his words.
Praised be Jesus Christ! Always be praised!
__________________
(*) This comment is written in real time during the homily. I apologize for any misinterpretation of Don Enrico's words.