In illo témpore: Cum turba plúrima convenírent, et de civitátibus properárent ad Iesum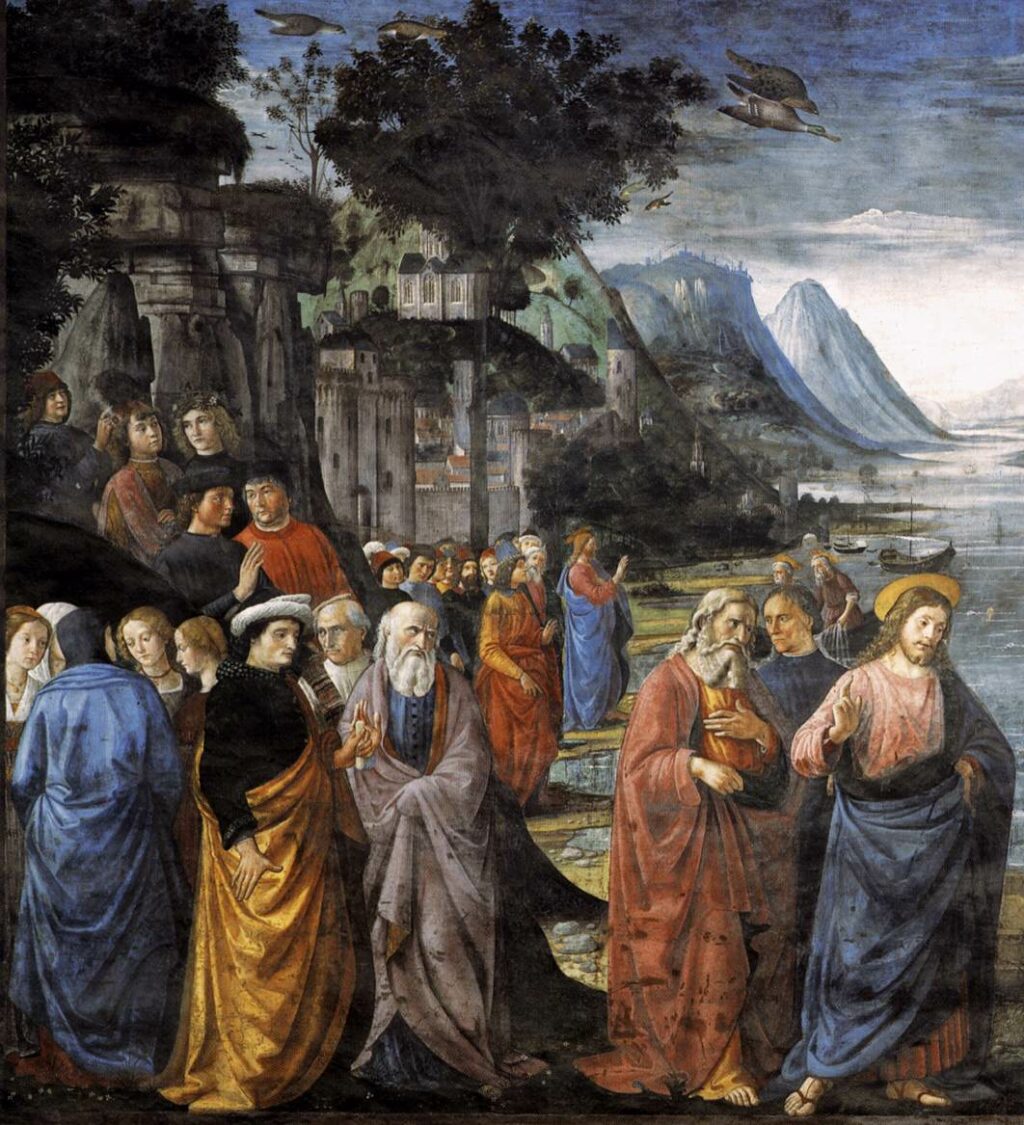 [quadro di Domenico Ghirlandaio]
At that time, when a very great crowd was gathering together and men from every town were resorting to Jesus.
ORARI S.MESSA DI OGGI LUNEDI 21 FEBBRAIO 2022, ORE 8.00 – Feria II infra Hebdomadam Sexagesimæ ~ IV. classis
e qui:
RIFERIMENTO: Gruppo FB Catena di Preghiera del Piccolo Resto

EVANGELIUM E OMELIA\HOMILY:
Evangelium
Luc 8:4-15
In illo témpore: Cum turba plúrima convenírent, et de civitátibus properárent ad Iesum, dixit per similitúdinem: Exiit, qui séminat, semináre semen suum: et dum séminat, áliud cécidit secus viam, et conculcátum est, et vólucres cæli comedérunt illud. Et áliud cécidit supra petram: et natum áruit, quia non habébat humórem. Et áliud cécidit inter spinas, et simul exórtæ spinæ suffocavérunt illud. Et áliud cécidit in terram bonam: et ortum fecit fructum céntuplum. Hæc dicens, clamábat: Qui habet aures audiéndi, áudiat. Interrogábant autem eum discípuli eius, quæ esset hæc parábola. Quibus ipse dixit: Vobis datum est nosse mystérium regni Dei, céteris autem in parábolis: ut vidéntes non vídeant, et audiéntes non intéllegant. Est autem hæc parábola: Semen est verbum Dei. Qui autem secus viam, hi sunt qui áudiunt: déinde venit diábolus, et tollit verbum de corde eórum, ne credéntes salvi fiant. Nam qui supra petram: qui cum audíerint, cum gáudio suscípiunt verbum: et hi radíces non habent: qui ad tempus credunt, et in témpore tentatiónis recédunt. Quod autem in spinas cécidit: hi sunt, qui audiérunt, et a sollicitudínibus et divítiis et voluptátibus vitæ eúntes, suffocántur, et non réferunt fructum. Quod autem in bonam terram: hi sunt, qui in corde bono et óptimo audiéntes verbum rétinent, et fructum áfferunt in patiéntia.
Gospel
Luke 8:4-15
At that time, when a very great crowd was gathering together and men from every town were resorting to Jesus. He said in a parable: The sower went out to sow his seed. And as he sowed, some seed fell by the wayside and was trodden under foot, and the birds of the air ate it up. And other seed fell upon the rock, and as soon as it had sprung up it withered away, because it had no moisture. And other seed fell among thorns, and the thorns sprang up with it and choked it. And other seed fell upon good ground, and sprang up and yielded fruit a hundredfold. As He said these things He cried out, He who has ears to hear, let him hear! But His disciples then began to ask Him what this parable meant, He said to them, To you it is given to know the mystery of the kingdom of God, but to the rest in parables, that 'Seeing they may not see, and hearing they may not understand.' Now the parable is this: the seed is the word of God. And those by the wayside are they who have heard; then the devil comes and takes away the word from their heart, that they may not believe and be saved. Now those upon the rock are they who, when they have heard, receive the word with joy; and these have no root, but believe for a while, and in time of temptation fall away. And that which fell among the thorns, these are they who have heard, and as they go their way are choked by the cares and riches and pleasures of life, and their fruit does not ripen. But that upon good ground, these are they who, with a right and good heart, having heard the word, hold it fast, and bear fruit in patience.
DALL'OMELIA DI (FROM THE HOMILY BY) DON ENRICO RONCAGLIA – ORARI S.MESSA DI OGGI LUNEDI 21 FEBBRAIO 2022, ORE 8.00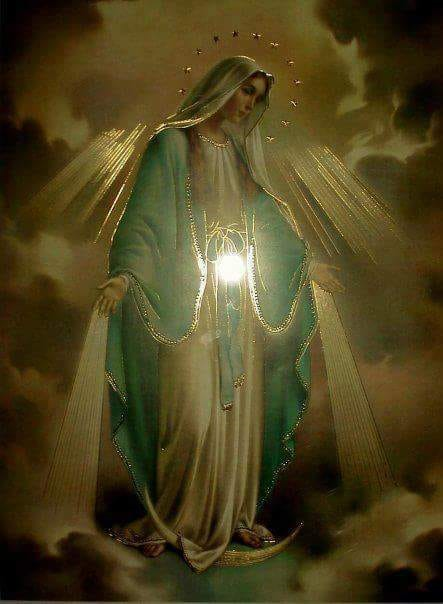 DALL'OMELIA DI DON ENRICO RONCAGLIA (*)
2 Cor 11:19-33; 12:1-9.
Fratelli: Tollerate volentieri gli stolti, essendo saggi. Infatti sopportate chi vi fa schiavi, chi vi divora, chi vi ruba, chi si insuperbisce, chi vi schiaffeggia. Volentieri dunque mi glorierò nelle mie debolezze, affinché àbiti in me la potenza di Cristo.
Luc 8:4-15
In quel tempo: radunandosi grandissima turba di popolo, e accorrendo gente a Gesù da tutte le città. Egli disse questa parabola: Andò il seminatore a seminare la sua semenza: e nel seminarla parte cadde lungo la strada e fu calpestata, e gli uccelli dell'aria la divorarono; parte cadde sopra le pietre, e, nata che fu, seccò, perché non aveva umore; parte cadde fra le spine, e le spine che nacquero insieme la soffocarono; parte cadde in terra buona, e, nata, fruttò cento per uno.
Abbiamo riascoltato il vangelo della domenica.
Il seme incontra tante difficolta' nelle persone. Il Signore spiega il significato della parabola. Chi vuol capire capisca. Chi e' mal disposto e' come il terreno pietroso e inquinato dai rifiuti tossici. Sono le persone che si sono sempre giustificate davanti ai peccati. Se manca la consapevolezza del peccato e il ricorso al pentimento e alla confessione, alla fine viene meno proprio la coscienza.
I sacerdoti devono parlare chiaro. Anche il siero prodotto da cellule fetali abortive e' segno del male. Non possiamo farci complici di questo abominio! Non ci deve far paura perder il lavoro, ma la nostra anima!
Un cattolico non puo accettare! Ci deve essere il proposito di non farlo piu', di non cedere al ricatto!
Non e' piu' il tempo della seminagione! Quel tempo e' finito!
Occorre usare la coscienza, accettare la sofferenza, avere fiducia nel Signore!
Il Signore ci sottopone all'esame finale! Occorre affidarsi alla preghiera. Il Signore non ci abbandona mai, ci ascolta!
Sia lodato Gesu Cristo! Sempre sia lodato!
__________________
(*) Questo commento e' scritto in tempo reale durante l'omelia. Mi scuso per l'eventuale misinterpretazione delle parole di Don Enrico.
FROM THE HOMILY BY DON ENRICO RONCAGLIA (**)
2 Cor 11: 19-33; 12: 1-9. Brothers: Tolerate fools willingly, being wise. In fact, endure those who enslave you, those who devour you, those who steal you, those who pride themselves on you, those who slap you. Therefore I will gladly boast in my weaknesses, that the power of Christ may dwell in me.
Luke 8: 4-15 At that time: a very large crowd of people gathered, and people rushed to Jesus from all the cities. He told this parable: The sower went to sow his seed: and in sowing it some fell along the road and was trampled underfoot, and the birds of the air devoured it; some fell upon the stones, and, when he was born, he withered, because he had no mood; some fell among the thorns, and the thorns that grew together choked it; some fell on good soil, and, when born, yielded a hundred for one.
We listened to the Sunday Gospel again.
The seed encounters many difficulties in people. The Lord explains the meaning of the parable. Who wants to understand understand.
Those who are ill-disposed are like stony ground and polluted by toxic waste. They are the people who have always justified themselves in the face of sins
If the awareness of sin and the recourse to repentance and confession are lacking, in the end conscience fails. Priests must speak clearly. Even the serum produced by abortive fetal cells is a sign of evil.
We cannot be accomplices of this abomination! We shouldn't be afraid of losing our jobs, but our souls!
A Catholic cannot accept! There must be a resolution not to do it again, not to give in to blackmail!
The time for sowing is no longer!
That time is over! It is necessary to use the conscience, to accept the suffering, to trust in the Lord!
The Lord submits us to the final exam! It is necessary to rely on prayer.
The Lord never abandons us, he listens to us!
Praised be Jesus Christ! Always be praised!
__________________
(*) This comment is written in real time during the homily. I apologize for any misinterpretation of Don Enrico's words.