Qui autem fécerit et docúerit, hic magnus vocábitur in regno cœlórum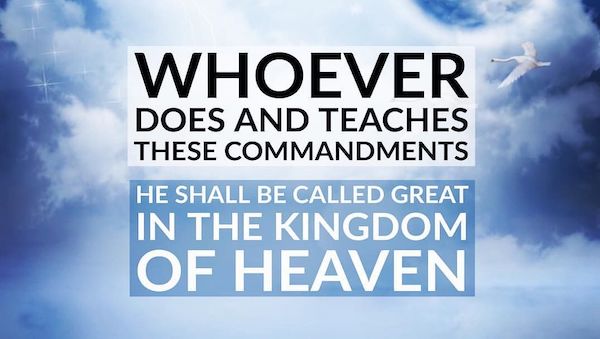 He that shall do and teach, he shall be called great in the kingdom of heaven.
ORARI S.MESSA DI OGGI MERCOLEDI 9 FEBBRAIO 2022, ORE 8.00 – S. Cyrilli Episc. Alexandrini Confessoris Ecclesiæ Doctoris ~ III. classis
Tempora: Feria IV infra Hebdomadam V post Epiphaniam
e qui:

EVANGELIUM E OMELIA\HOMILY:
Evangelium
Matt 5:13-19
In illo témpore: Dixit Iesus discípulis suis: Vos estis sal terræ. Quod si sal evanúerit, in quo saliétur? Ad níhilum valet ultra, nisi ut mittátur foras, et conculcétur ab homínibus. Vos estis lux mundi. Non potest cívitas abscóndi supra montem pósita. Neque accéndunt lucérnam, et ponunt eam sub módio, sed super candelábrum, ut lúceat ómnibus qui in domo sunt. Sic lúceat lux vestra coram homínibus, ut vídeant ópera vestra bona, et gloríficent Patrem vestrum, qui in cœlis est. Nolíte putáre, quóniam veni sólvere legem aut prophétas: non veni sólvere, sed adimplére. Amen, quippe dico vobis, donec tránseat cœlum et terra, iota unum aut unus apex non præteríbit a lege, donec ómnia fiant. Qui ergo solvet unum de mandátis istis mínimis, et docúerit sic hómines, mínimus vocábitur in regno cœlórum: qui autem fécerit et docúerit, hic magnus vocábitur in regno cœlórum.
Gospel
Matt 5:13-19
In that time Jesus said to His disciples: You are the salt of the earth. But if the salt lose its savour, wherewith shall it be salted? It is good for nothing any more but to be cast out, and to be trodden on by men. You are the light of the world. A city seated on a mountain cannot be hid. Neither do men light a candle and put it under a bushel, but upon a candlestick, that it may shine to all that are in the house. So let your light shine before men, that they may see your good works, and glorify your Father who is in heaven. Do not think that I am come to destroy the law, or the prophets. I am not come to destroy, but to fulfill. For amen I say unto you, till heaven and earth pass, one jot, or one tittle shall not pass of the law, till all be fulfilled. He therefore that shall break one of these least commandments, and shall so teach men, shall be called the least in the kingdom of heaven. But he that shall do and teach, he shall be called great in the kingdom of heaven.
DALL'OMELIA DI (FROM THE HOMILY BY) DON ENRICO RONCAGLIA – MERCOLEDI 9 FEBBRAIO 2022, ORE 8.00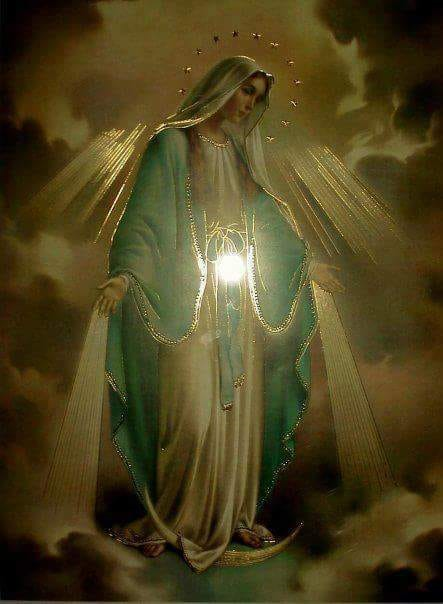 DALL'OMELIA DI DON ENRICO RONCAGLIA (*)
2 Tim 4:1-8
Carissimo: Ti scongiuro davanti a Dio e a Gesù Cristo, che ha da venire a giudicare i vivi ed i morti, per la sua venuta e per il suo regno: predica la Parola, insisti a tempo opportuno e fuori tempo.
Matth 5:13-19
In quel tempo Gesù disse ai suoi discepoli: «Voi siete il sale della terra. E se il sale perde la sua virtù, come lo si riattiverà?
Oggi ricordiamo la figura di San Cirillo di Alessandria (Teodosia d'Egitto, 370 circa – Alessandria d'Egitto, 27 giugno 444), santo e dottore della chiesa. Fu il quindicesimo papa della Chiesa copta (massima carica del Patriarcato di Alessandria d'Egitto) dal 412 alla sua morte. La Chiesa cattolica e le Chiese ortodosse lo venerano come santo.
Come teologo, si oppose alle eresie ariana e nestoriana. Durante il concilio di Efeso del 431 (del quale fu la figura centrale) rappresento' il papa di Roma. Per contrastare Nestorio (che negava la maternità divina di Maria), sviluppò una teoria dell'Incarnazione che gli valse il titolo di doctor Incarnationis. A lui e' dovuta, durante io stesso Concilio di Efeso, l'attribuzione alla BVM del titolo di Theotòkos (gr. Θεοτόκος), ovvero di "Madre di Dio".(1)
E' lo Spirito Santo attraverso i Concili, i papi e i vescovi che ha suggerito i titoli da attribuire a Maria Vergine.
I teologi contemporanei, pseudo maestri, hanno voluto umiliare la Madonna togliendole i suoi titoli solenni. E' stato un grande scandalo che ha allontanato molti fedeli dalla Chiesa.
Ma noi siamo il sale della terra. Dobbiamo, ciascuno di noi nel nostro piccolo, essere il sale della Chiesa, per difendere i dogmi mariani e il Depositum Fidei!
Sia lodato Gesu' Cristo! Sempre sia lodato!
__________________
(*) Questo commento e' scritto in tempo reale durante l'omelia. Mi scuso per l'eventuale misinterpretazione delle parole di Don Enrico.
(1) Combattendo Nestorio, si oppose all'espressione di «Maria madre di Cristo» e sostenne invece quella di «Maria madre di Dio» perché equivale ad affermare che in Cristo è una sola persona, quella del Figlio di Dio: «Siccome la Vergine generò secondo la carne Dio unito personalmente alla carne, diciamo che ella è madre di Dio, non nel senso che la natura del Verbo prese dalla carne l'inizio della sua esistenza ma nel senso che, avendo il Verbo assunto personalmente la natura umana, accettò di essere generato dal suo seno secondo la carne».
FROM THE HOMILY BY DON ENRICO RONCAGLIA (**)
2 Tim 4: 1-8
Dearest: I adjure you before God and Jesus Christ, who has to come to judge the living and the dead, for his coming and for his kingdom: preach the Word, insist at the right time and out of time.
Matth 5: 13-19
At that time Jesus said to his disciples: «You are the salt of the earth. And if the salt loses its virtue, how will it be reactivated?
Today we remember the figure of St. Cyril of Alexandria (Theodosia of Egypt, about 370 – Alexandria of Egypt, June 27, 444), saint and doctor of the church.
He was the fifteenth pope of the Coptic Church (highest office of the Patriarchate of Alexandria in Egypt) from 412 to his death. The Catholic Church and the Orthodox Churches venerate him as a saint.
As a theologian, he opposed the Arian and Nestorian heresies. During the council of Ephesus in 431 (of which he was the central figure) he represented the pope of Rome. To counter Nestorius (who denied Mary's divine motherhood), he developed a theory of the Incarnation that earned him the title of doctor Incarnationis. During the Council of Ephesus myself, the title of Theotòkos (Gr. Θεοτόκος), or "Mother of God", is due to him. (2)
It is the Holy Spirit, through the Councils, the popes and the bishops, who suggested the titles to be attributed to the Virgin Mary.
Contemporary theologians, pseudo masters, wanted to humiliate the Madonna by removing her solemn titles. It was a great scandal that drove many faithful away from the Church.
But we are the salt of the earth. We must, each of us in our own small way, be the salt of the Church, to defend the Marian dogmas and the Depositum Fidei!
Praised be Jesus Christ! Always be praised!
__________________
(*) This comment is written in real time during the homily. I apologize for any misinterpretation of Don Enrico's words.
(2) Fighting Nestorius, he opposed the expression of "Mary mother of Christ" and supported instead that of "Mary mother of God" because it is equivalent to affirming that in Christ there is only one person, that of the Son of God: "Since the Virgin generated God personally united to the flesh according to the flesh, we say that she is the mother of God, not in the sense that the nature of the Word took the beginning of its existence from the flesh but in the sense that, having the Word personally assumed human nature, he accepted to be generated from his womb according to the flesh ».