Nunc dimíttis servum tuum, Dómine, secúndum verbum tuum in pace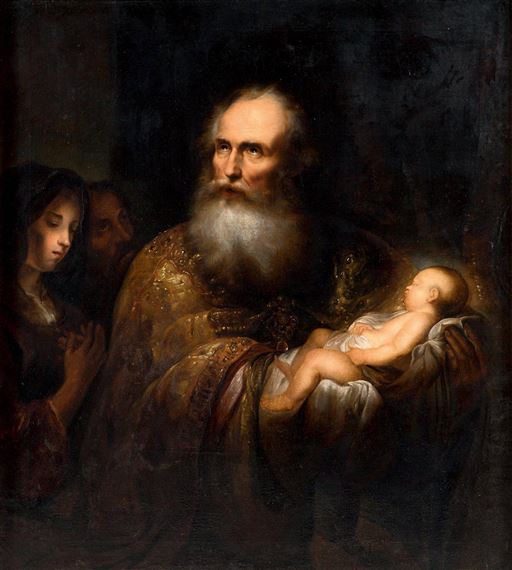 Now You dismiss Your servant, O Lord, according to Your word, in peace
ORARI S.MESSA DI OGGI MERCOLEDI 2 FEBBRAIO 2022, ORE 8.00 – In Purificatione Beatæ Mariæ Virginis ~ II. classis
Tempora: Feria IV infra Hebdomadam IV post Epiphaniam
E QUI:

EVANGELIUM E OMELIA\HOMILY:
Evangelium
Luc 2:22-32.
In illo témpore: Postquam impleti sunt dies purgatiónis Maríæ, secúndum legem Moysi, tulérunt Iesum in Ierúsalem, ut sísterent eum Dómino, sicut scriptum est in lege Dómini: Quia omne masculínum adapériens vulvam sanctum Dómino vocábitur. Et ut darent hóstiam, secúndum quod dictum est in lege Dómini, par túrturum aut duos pullos columbárum. Et ecce, homo erat in Ierúsalem, cui nomen Símeon, et homo iste iustus et timorátus, exspéctans consolatiónem Israël, et Spíritus Sanctus erat in eo. Et respónsum accéperat a Spíritu Sancto, non visúrum se mortem, nisi prius vidéret Christum Dómini. Et venit in spíritu in templum. Et cum indúcerent púerum Iesum parentes eius, ut fácerent secúndum consuetúdinem legis pro eo: et ipse accépit eum in ulnas suas, et benedíxit Deum, et dixit: Nunc dimíttis servum tuum, Dómine, secúndum verbum tuum in pace: Quia vidérunt óculi mei salutáre tuum: Quod parásti ante fáciem ómnium populórum: Lumen ad revelatiónem géntium et glóriam plebis tuæ Israël.
Gospel
Luke 2:22-32
At that time, when the days of Mary's purification were fulfilled according to the Law of Moses, they took Jesus up to Jerusalem to present Him to the Lord – as it is written in the Law of the Lord, Every male that opens the womb shall be called holy to the Lord – and to offer a sacrifice according to what is said in the Law of the Lord, a pair of turtle doves or two young pigeons. And behold, there was in Jerusalem a man named Simeon, and this man was just and devout, looking for the consolation of Israel, and the Holy Spirit was upon him. And it had been revealed to him by the Holy Spirit that he should not see death before he had seen the Christ of the Lord. And he came by inspiration of the Spirit into the temple. And when His parents brought in the Child Jesus, to do for Him according to the custom of the Law, he also received Him into his arms and blessed God, saying, Now You dismiss Your servant, O Lord, according to Your word, in peace; because my eyes have seen Your salvation, which You have prepared before the face of all peoples: a light of revelation to the Gentiles, and a glory for Your people Israel.
DALL'OMELIA DI (FROM THE HOMILY BY) DON ENRICO RONCAGLIA – MERCOLEDI 2 FEBBRAIO 2022, ORE 8.00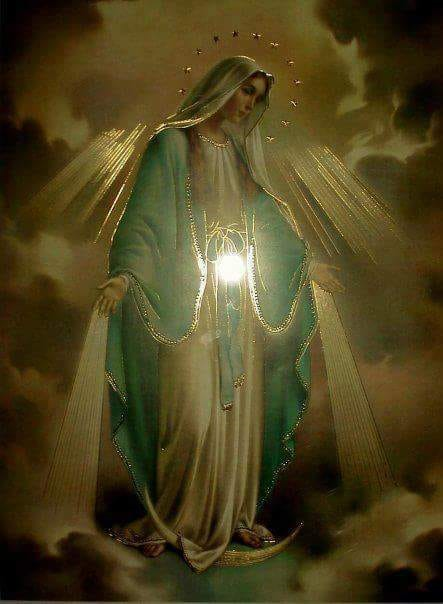 DALL'OMELIA DI DON ENRICO RONCAGLIA (*)
Malach 3:1-4.
Questo dice il Signore Iddio: Ecco, io mando il mio Angelo, ed egli preparerà la strada davanti a me.
luc 2:22-32.
In quel tempo: Compiutisi i giorni della purificazione di Maria, secondo la legge di Mosè, portarono Gesú a Gerusalemme per presentarlo al Signore, come è scritto nella legge di Dio.
E' la festa delle purificazione,
Gesu' per la prima volta entra nelle Sua casa, il Suo Tempio. Ma Gesu' viene nel tempio per incontrare il suo popolo. Specialmente le persone pie che aspettavano al sua venuta. Uno di questi era il vecchio Simeone, che aveva ricevuto la profezia che avrebbe visto il Signore. Simeone dice che Gesu' e' la luce delle genti e la gloria del popolo di Israele!
Chi lo accoglie viene illuminato!
Quale dono ha ricevuto Israele!
Ma la maggior parte delle persone di Israele lo ha rifiutato, per questo Gesu' e' diventato luce del mondo. Dobbiamo accendere quindi le candele nelle nostre case. La fiamma rappresenta la divinita' di Gesu'!
Il Signore presto tornera! E' lo Spirito Santo che ispiri nell'attesa e ci purifichi da ogni peccato!
Sia lodato Gesu' Cristo! Sempre sia lodato!
__________________
(*) Questo commento e' scritto in tempo reale durante l'omelia. Mi scuso per l'eventuale misinterpretazione delle parole di Don Enrico.
FROM THE HOMILY BY DON ENRICO RONCAGLIA (**)
Malach 3: 1-4.
This says the Lord God: Behold, I send my Angel, and he will prepare the way before me.
Luke 2: 22-32.
At that time: When the days of Mary's purification were completed, according to the law of Moses, they took Jesus to Jerusalem to present him to the Lord, as it is written in the law of God.
It is the feast of purification,
For the first time, Jesus enters His house, His Temple.
But Jesus comes to the temple to meet his people. Especially the pious people who waited for his coming. One of these was the old Simeon, who had received the prophecy that he would see the Lord. Simeon says that Jesus is the light of the nations and the glory of the people of Israel! Whoever welcomes him is enlightened!
What a gift Israel has received!
But most of the people of Israel have refused him, for this reason Jesus became the light of the world. We must therefore light the candles in our homes.
The flame represents the divinity of Jesus!
The Lord will soon return! It is the Holy Spirit who inspires in waiting and purifies us from all sin!
Praised be Jesus Christ! Always be praised!
__________________
(*) This comment is written in real time during the homily. I apologize for any misinterpretation of Don Enrico's words