DALL'OMELIA DI (FROM THE HOMILY BY) DON ENRICO RONCAGLIA – VENERDI 16 DICEMBRE 2022 ORE 17.30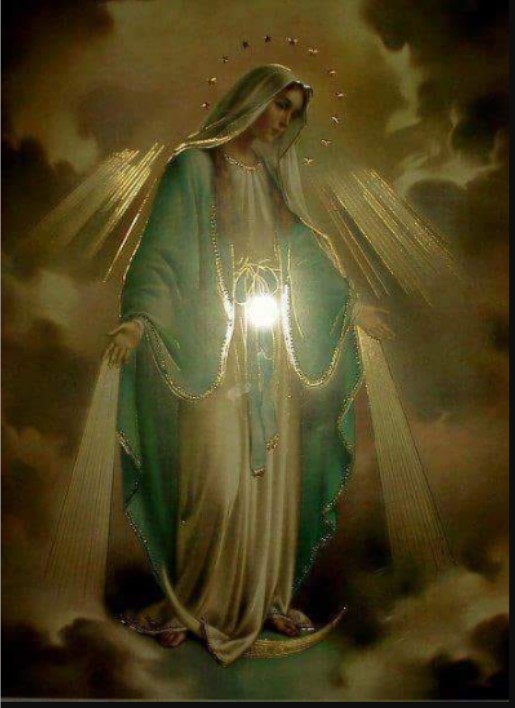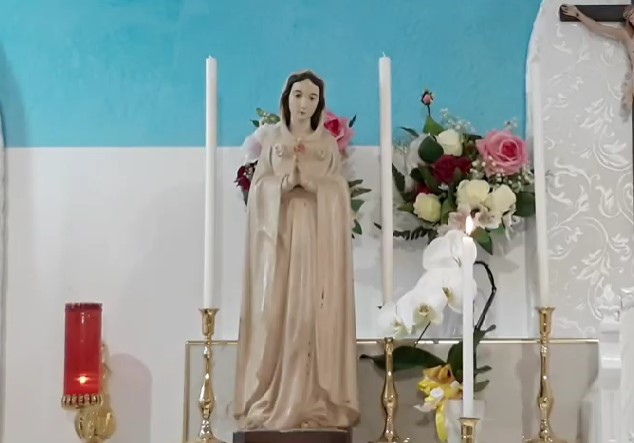 DALL'OMELIA DI DON ENRICO RONCAGLIA (**,1)
Is 11:1-5
Dice il Signore Iddio: Un germoglio spunterà dalla radice di Iesse, un fiore verrà su da questa radice e sopra di lui si riposerà lo Spirito del Signore, spirito di sapienza e d'intelletto, spirito di consiglio e di fortezza, spirito di scienza e di pietà; lo riempirà lo spirito del timor di Dio. Egli non giudicherà secondo quello che apparisce agli occhi, non condannerà secondo quello che si sente cogli orecchi; ma giudicherà con giustizia i poveri, e prenderà le giuste difese degli umili; percuoterà la terra colla verga della sua bocca, col soffio delle sue labbra farà morire l'empio. La giustizia cingerà i suoi fianchi, la fede fascerà il suo dorso.
Luc 1:39-47
Or in quei giorni Maria si mise in viaggio per recarsi frettolosamente alla montagna, in una città di Giudea, ed entrò in casa di Zaccaria e salutò Elisabetta. Ed avvenne che, appena Elisabetta udì il saluto di Maria, il bambino le balzò nel seno; ed Elisabetta fu ripiena di Spirito Santo.
Siamo nel venerdi delle Quattuor Tempora dell'Avvento. Va dalla cugina per rendersi conto della profezia dell'angelo. Giovanni Battista esulta nel seno di Elisabetta. Quest'ultima riconosce anch'essa il Salvatore.
Nella lettura Isaia parla del germoglio che spuntera da Iesse, discendenza di Davide. Questa profezia si e' realizzata nel battesimo di Gesu' nel Giordano, quando lo Spirito di Dio Padre e' sceso sulla Terra.
Sia lodato Gesu' Cristo! Sempre sia lodato!
____________________
(*) Questo commento e' scritto in tempo reale durante l'omelia. Mi scuso per l'eventuale misinterpretazione delle parole di Don Enrico.
(1) La Cappella dei Sacri Cuori e' d'ora in avanti sotto la protezione della Madonna Pellegrina di Montichiari (Brescia, 1946).
FROM THE HOMILY BY DON ENRICO RONCAGLIA (**,1)
Is 11:1-5 The Lord God says: A shoot will sprout from the root of Jesse, a flower will come up from this root and the Spirit of the Lord will rest upon him, a spirit of wisdom and understanding, a spirit of counsel and fortitude, a spirit of science and of pity; the spirit will fill him with the fear of God. He will not judge according to what appears to the eyes, he will not condemn according to what is heard with the ears; but he will judge the poor with justice, and will take the just defense of the humble; he will smite the earth with the rod of his mouth, with the breath of his lips he will put the wicked to death. Righteousness will gird his loins, faith will bind his back.
Luke 1:39-47 Now in those days Mary set out on her journey to go hastily to the mountain, to a city of Judea, and she entered the house of Zacharias and greeted Elizabeth. And it happened that, as soon as Elizabeth heard Mary's greeting, the child leapt into her womb; and Elizabeth was filled with the Holy Spirit.
We are on Friday of the Quattuor Tempora of Advent. She goes to her cousin to realize the angel's prophecy. John the Baptist rejoices in Elizabeth's bosom. The latter also recognizes the Savior. In the reading Isaiah speaks of the sprout that will sprout from Jesse, descendant of David. This prophecy was fulfilled in the baptism of Jesus in the Jordan, when the Spirit of God the Father descended on Earth
Praised be Jesus Christ! Always be praised!____________________
(*) This comment is written in real time during the homily. I apologize for any misinterpretation of Don Enrico's words.
(1) The Chapel of the Sacred Hearts is from now on under the protection of the Pilgrim Madonna of Montichiari (Brescia, 1946).