DALL'OMELIA DI (FROM THE HOMILY BY) DON ENRICO RONCAGLIA – MERCOLEDI 24 AGOSTO 2022, ORE 18.00: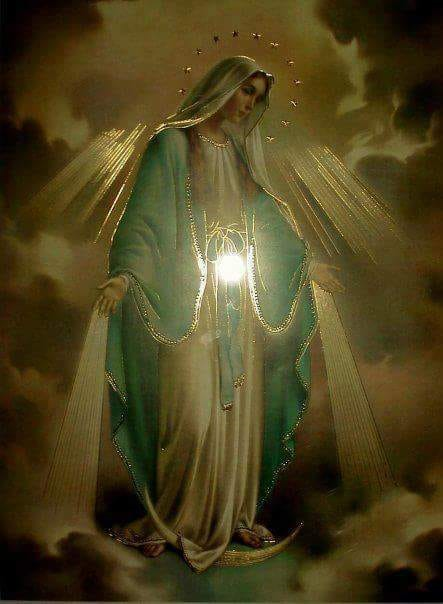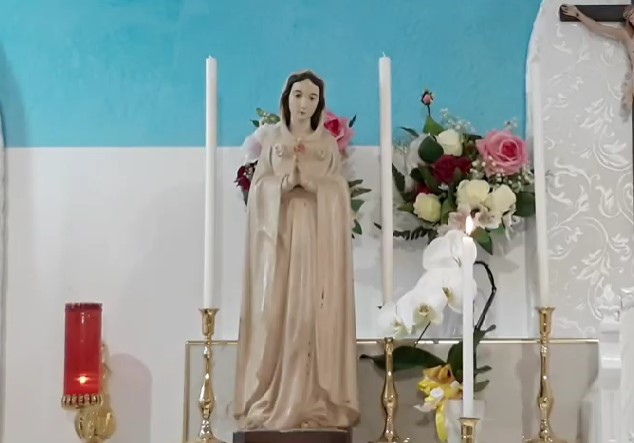 DALL'OMELIA DI DON ENRICO RONCAGLIA (*,1)
1 Cor 12:27-31
Fratelli: Voi formate il corpo di Cristo e ciascuno siete membra di quel corpo. Dio, quindi, ha disposto che nella Chiesa vi fossero in primo luogo gli apostoli, in secondo luogo i profeti, in terzo i dottori, poi gli operatori di miracoli, quindi chi ha il dono di guarire, di soccorrere, di governare, di parlare varietà di lingue e di capirle. Son forse tutti apostoli?
Luc 6:12-19
In quel tempo: Avvenne che Gesù se ne andò su un monte a pregare, e passò l'intera notte in orazione a Dio. Fattosi giorno, chiamò i suoi discepoli e ne scelse dodici, ai quali diede il nome di apostoli. Simone, cui pose anche il nome di Pietro, e Andrea, di lui fratello, Giacomo e Giovanni, Filippo e Bartolomeo, Matteo e Tommaso, Giacomo d'Alfeo, e Simone detto Zelote, Giuda di Giacomo e Giuda Iscariote che fu traditore.
San Bartolomeo è stato uno dei dodici apostoli che seguirono Gesù. L'apostolo viene chiamato con questo nome nei sinottici, mentre nel vangelo secondo Giovanni è indicato con il nome di Natanaele sempre che si accetti l'identificazione tra queste due personalità, cosa di cui alcuni studiosi moderni dubitano
Oggi cele briamo S.Bartolomeo apostolo (anche chiamato Natanaele). Gesu' dice di lui di non aver mai incontrato un uomo cosi puro. La tradizione che ando a evangelizzare l'India. Mori' martire scuoiato vivo.
Tra in carismi S. Paolo mette quelli degli apostoli. Il loro compito era una missione divina, non soltanto per i tempi degli apostoli ma per sempre: l'evangelizzazione della terra.
I loro insegnamenti sono per sempre la norma della CHiesa!
Sia lodato Gesu' Cristo! Sempre sia lodato!
____________________
(*) Questo commento e' scritto in tempo reale durante l'omelia. Mi scuso per l'eventuale misinterpretazione delle parole di Don Enrico.
(1) La Cappella dei Sacri Cuori e' d'ora in avanti sotto la protezione della Madonna Pellegrina di Montichiari (Brescia, 1946).
FROM THE HOMILY BY DON ENRICO RONCAGLIA (**,1)
1 Cor 12: 27-31 Brothers: You form the body of Christ and each are members of that body. God, therefore, has arranged that in the Church there were in the first place the apostles, in the second place the prophets, in the third place the doctors, then the workers of miracles, then those who have the gift of healing, of helping, of governing, of speaking variety of languages ​​and to understand them. Are they all apostles?
Luke 6: 12-19 At that time: It happened that Jesus went to a mountain to pray, and spent the whole night in prayer to God. When day came, he called his disciples and chose twelve, to whom he gave the name of apostles. Simon, to whom he also gave the name of Peter, and Andrew, his brother, James and John, Philip and Bartholomew, Matthew and Thomas, James of Alphaeus, and Simon called Zelote, Judas of James and Judas Iscariote who was a traitor.
St. Bartholomew was one of the twelve apostles who followed Jesus.
The apostle is called with this name in the synoptics, while in the Gospel according to John he is indicated with the name of Nathanael provided that the identification between these two personalities is accepted, which some modern scholars doubt Today we celebrate St. Bartholomew the Apostle (also called Nathanael). Jesus says of him that he has never met such a pure man.
The tradition that I went to evangelize India. He died a martyr skinned alive. Among the charisms St. Paul puts those of the apostles.
Their task was a divine mission, not only for the times of the apostles but for ever: the evangelization of the earth.
Their teachings are forever the norm of the Church!
Praised be Jesus Christ! Always be praised!
____________________
(*) This comment is written in real time during the homily. I apologize for any misinterpretation of Don Enrico's words.
(1) The Chapel of the Sacred Hearts is from now on under the protection of the Pilgrim Madonna of Montichiari (Brescia, 1946).