DALL'OMELIA DI (FROM THE HOMILY BY) DON ENRICO RONCAGLIA – ORARI S.MESSA DI LUNEDI 27 GIUGNO 2022, ORE 8.00: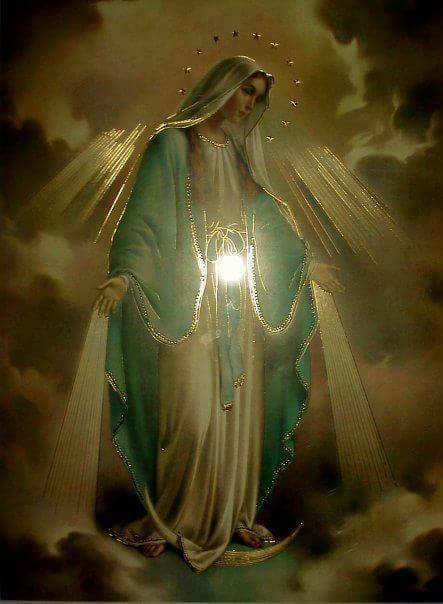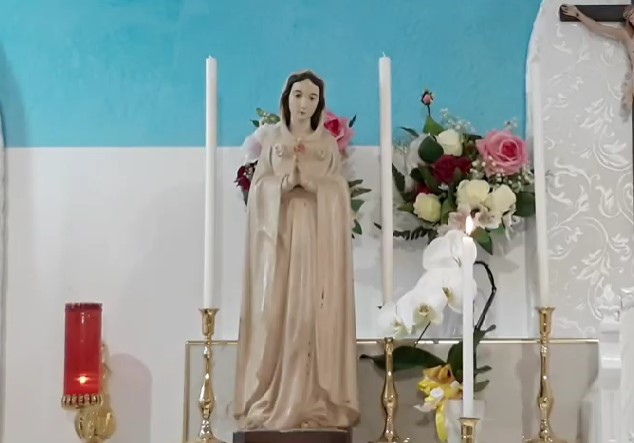 DALL'OMELIA DI DON ENRICO RONCAGLIA (*,1)
Oggi ricordiamo la SS. Trinita.
La grazia del Padre, del Figlio e dallo Spirito Santo sia con noi. Siamo uniti dallo Spirito anche se siamo lontani.
Lo Spirito Consolatore ci istruisce e ci da il coraggio. Le prove che si aspettano sono le stesse che aspettano la Chiesa e noi stessi.
Avverra' una grande purificazione. Stiamo gia' attraversando un periodo di persecuzione. Ma dovremo passare il sepolcro, la chiesa diverra' catacombale, nascosta.
Quando Benedetto XVI non ci sara' piu' non dobbiamo aspettarci nulla dal collegio cardinalizio che e' invalido e apostata. Cosa dovremo fare quando non potremo partecipare nemmeno alle S. Messa online? Il Cuore Immacolato di Maria ci proteggera'!
Dovremo quindi restare nel sepolcro, nascosti, isolati. Ma germoglieranno i frutti dello Spirito Consolatore!
Il Signore ce l'ha promessso!
Sia lodato Cristo! Sempre sia lodato!
____________________
(*) Questo commento e' scritto in tempo reale durante l'omelia. Mi scuso per l'eventuale misinterpretazione delle parole di Don Enrico.
(1) La Cappella dei Sacri Cuori e' d'ora in avanti sotto la protezione della Madonna Pellegrina di Montichiari (Brescia, 1946).
FROM THE HOMILY BY DON ENRICO RONCAGLIA (**,1)
Today we remember the SS. Trinity.
The grace of the Father, of the Son and of the Holy Spirit,
We are united by the Spirit even if we are far away. The Comforter instructs us and gives us courage. The trials they expect are the same ones that the Church and ourselves expect.
A great purification will take place.
We are already going through a period of persecution. But we will have to pass the tomb, the church will become catacomb, hidden.
When Benedict XVI is gone, we shouldn't expect anything from the college of cardinals which is invalid and apostate. What should we do when we will not even be able to participate in online Holy Mass?
The Immaculate Heart of Mary will protect us.
We must therefore remain in the tomb, hidden, isolated.
But the fruits of the Comforter will sprout. The Lord promised it to us!
Praised be Jesus Christ. Always be praised!
___________________
(**) This comment is written in real time during the homily. I apologize for any misinterpretation of Don Enrico's words
(1) The celebration Chapel of Sacred Hearts from now on is set under the protection of the Pilgrim Madonna of Montichiari (Brescia, Italy, 1946).