DALL'OMELIA DI (FROM THE HOMILY BY) DON ENRICO RONCAGLIA – ORARI S.MESSA DI DOMENICA 19 GIUGNO ORE 10.30: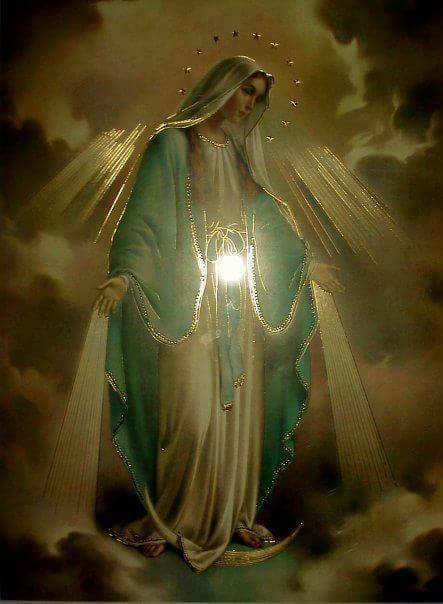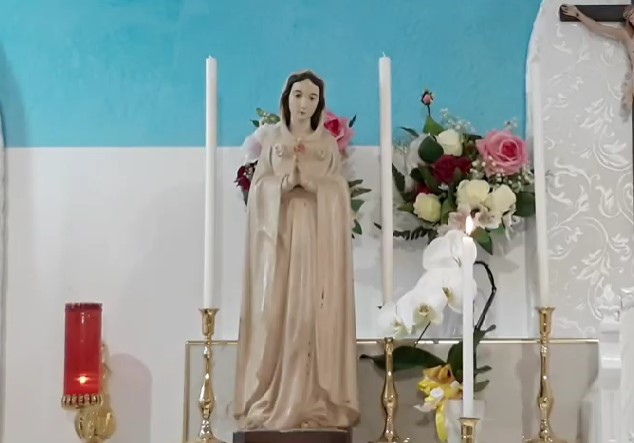 DALL'OMELIA DI DON ENRICO RONCAGLIA (*,1)
I lett. S.Giov.
9Chi dice di essere nella luce e odia suo fratello, è ancora nelle tenebre. 10Chi ama suo fratello, rimane nella luce e non vi è in lui occasione di inciampo. 11Ma chi odia suo fratello, è nelle tenebre, cammina nelle tenebre e non sa dove va, perché le tenebre hanno accecato i suoi occhi.
Luca 14:16-24. In quel tempo, Gesù parlò ai farisei questa parabola: Un uomo fece una grande cena e ne invitò molti. E mandò il suo servo all'ora di cena a dire agli invitati a venire, perché ora tutto è pronto.
Questa settimana (Venerdi prossimo) celebreremo la festa del Sacro Cuore di Gesu'.
Cuore di Gesu' ben rappresentato dalla parabola dell'invito a nozze. Ma gli invitati rifiutano. Il padrone allora invita i passanti per la strada, chiunque voglia rispondere.
Tra i primi potremmo esserci anche noi. Siamo pronti a parole, ma nei fatti e nel concreto abbiamo molto spesso affari "urgenti". Ma non c'e' nessuna cosa, cruccio o gioia terrena, che possa valere l'invito del Signore.
Ma nelle chiese i sacerdoti tradiscono la fede del Signore! Non sono i nostri pastori! La chiesa potrebbe essere materiale, ma l'incontro si compie nel cuore sacratissimo del Signore! Solo per quelli che non si vergognano del Signore!
Oggi si insegna una morale che e' contraria all'insegnamento del Signore!
Il Signore ci invita e ci chiama! Venite a me voi tutti che siete affaticati ed oppressi, venite a me che sono mite di cuore!
Grazie al Signore, le nostre croci diventano leggere e portano del bene!
Gesu' ci da la gioia di essere assieme a Lui! Per questo il Signore ha vissuto il sacrificio della Croce!
Sia lodato Gesu' Cristo! Sempre sia lodato!
____________________
(*) Questo commento e' scritto in tempo reale durante l'omelia. Mi scuso per l'eventuale misinterpretazione delle parole di Don Enrico.
(1) La Cappella dei Sacri Cuori e' d'ora in avanti sotto la protezione della Madonna Pellegrina di Montichiari (Brescia, 1946).
FROM THE HOMILY BY DON ENRICO RONCAGLIA (**,1)
I lett. St. John 9Anyone who claims to be in the light and hates his brother is still in the darkness. 10Whoever loves his brother remains in the light and there is no occasion for him to stumble. 11 But whoever hates his brother is in darkness, walks in darkness and does not know where he is going, because the darkness has blinded his eyes.
Luke 14: 16-24. At that time, Jesus spoke this parable to the Pharisees: A man made a great supper and invited many. And he sent his servant at dinner time to tell the guests to come, because now everything is ready.
This week (next Friday) we will celebrate the feast of the Sacred Heart of Jesus. Heart of Jesus well represented by the parable of the wedding invitation.
But the guests refuse. The owner then invites passers-by to the street, whoever wants to answer. We could also be among the first.
We are ready in words, but in fact and concretely we very often have "urgent" business. But there is nothing, worry or earthly joy, that could be worth the invitation of the Lord.
In the churches the priests betray the faith of the Lord! They are not our shepherds!
The church could be material, but the meeting takes place in the most sacred heart of the Lord! Only for those who are not ashamed of the Lord!
Today a moral is taught that is contrary to the Lord's teaching!
The Lord invites us and calls us! Come to me all you who are weary and oppressed, come to me who am meek of heart! Thanks to the Lord, our crosses become light and bring good!
Jesus gives us the joy of being with him! This is why the Lord lived the sacrifice of the Cross!
Praised be Jesus Christ. Always be praised!
___________________
(**) This comment is written in real time during the homily. I apologize for any misinterpretation of Don Enrico's words
(1) The celebration Chapel of Sacred Hearts from now on is set under the protection of the Pilgrim Madonna of Montichiari (Brescia, Italy, 1946).