(Et ait illi Abraham:) 'Si Móysen et Prophétas non áudiunt, neque si quis ex mórtuis resurréxerit, credent.'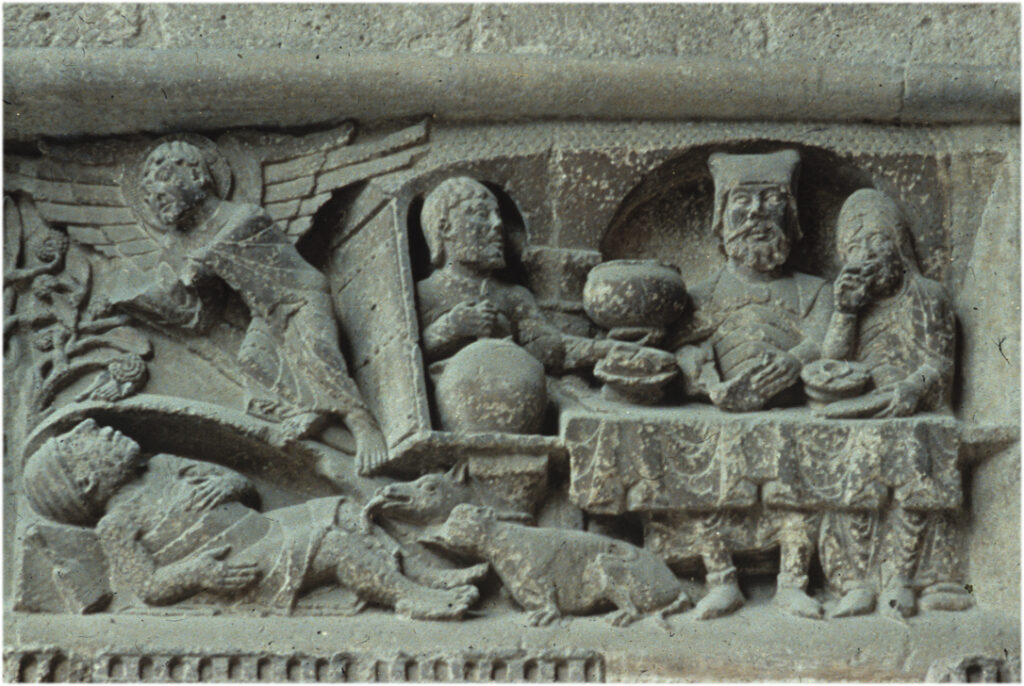 (And Abraham said to him) 'If they do not listen to Moses and the Prophets, they will not believe even if someone rises from the dead.'
S.MESSA ONLINE DI DON ENRICO RONCAGLIA, su youtube channel:
E QUI:

EVANGELIUM E OMELIA\HOMILY:
Evangelium Luc 16:19-31
In illo témpore: Dixit Iesus pharisǽis: Homo quidam erat dives, qui induebátur púrpura et bysso: et epulabátur cotídie spléndide. Et erat quidam mendícus, nómine Lázarus, qui iacébat ad iánuam eius, ulcéribus plenus, cúpiens saturári de micis, quæ cadébant de mensa dívitis, et nemo illi dabat: sed et canes veniébant et lingébant úlcera eius. Factum est autem, ut morerétur mendícus, et portarétur ab Angelis in sinum Abrahæ. Mórtuus est autem et dives, et sepúltus est in inférno. Elevans autem óculos suos, cum esset in torméntis, vidit Abraham a longe, et Lázarum in sinu eius: et ipse clamans, dixit: Pater Abraham, miserére mei, et mitte Lázarum, ut intíngat extrémum dígiti sui in aquam, ut refrígeret linguam meam, quia crúcior in hac flamma. Et dixit illi Abraham: Fili, recordáre, quia recepísti bona in vita tua, et Lázarus simíliter mala: nunc autem hic consolátur, tu vero cruciáris. Et in his ómnibus, inter nos et vos chaos magnum firmátum est: ut hi, qui volunt hinc transíre ad vos, non possint, neque inde huc transmeáre. Et ait: Rogo ergo te, pater, ut mittas eum in domum patris mei. Hábeo enim quinque fratres, ut testétur illis, ne et ipsi véniant in hunc locum tormentórum. Et ait illi Abraham: Habent Móysen et Prophétas: áudiant illos. At ille dixit: Non, pater Abraham: sed si quis ex mórtuis íerit ad eos, pæniténtiam agent. Ait autem illi: Si Móysen et Prophétas non áudiunt, neque si quis ex mórtuis resurréxerit, credent.
Gospel Luke 16:19-31
At that time, Jesus said to the Pharisees, There was a certain rich man who used to clothe himself in purple and fine linen, and who feasted every day in splendid fashion. And there was a certain poor man, named Lazarus, who lay at his gate, covered with sores, and longing to be filled with the crumbs that fell from the rich man's table; even the dogs would come and lick his sores. And it came to pass that the poor man died and was borne away by the angels into Abraham's bosom; but the rich man also died and was buried in hell. And lifting up his eyes, being in torments, he saw Abraham afar off and Lazarus in his bosom. And he cried out and said, 'Father Abraham, have pity on me, and send Lazarus to dip the tip of his finger in water and cool my tongue, for I am tormented in this flame.' But Abraham said to him, 'Son, remember that you in your lifetime have received good things, and Lazarus in like manner evil things; but now here he is comforted whereas you are tormented. And besides all that, between us and you a great gulf is fixed, so that they who wish to pass over from this side to you cannot, and they cannot pass from your side to us.' And he said, 'Then, father, I beseech you to send him to my father's house, for I have five brothers, that he may testify to them, lest they too come into this place of torments.' And Abraham said to him, 'They have Moses and the Prophets: let them hearken to them.' But he answered, 'No, father Abraham, but if someone from the dead goes to them, they will repent.' But he said to him, 'If they do not hearken to Moses and the Prophets, they will not believe even if someone rises from the dead.'

DALL'OMELIA DI (FROM THE HOMILY BY) DON ENRICO RONCAGLIA – ORARI S.MESSA DI OGGI GIOVEDI 17 MARZ0 2022, ORE 8.00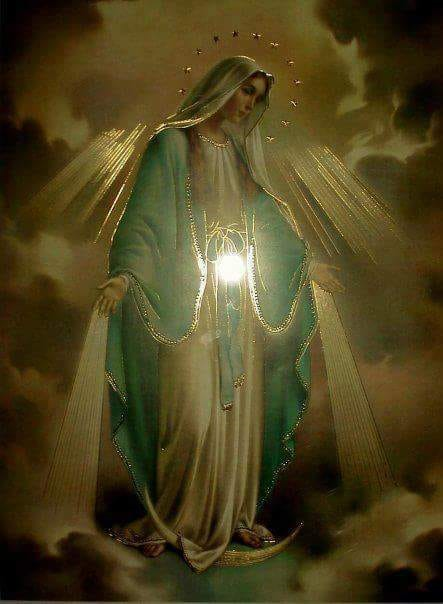 DALL'OMELIA DI DON ENRICO RONCAGLIA (*)
Dal libro del profeta Geremia.
Jer 17:5-10
Queste cose dice il Signore: «Maledetto l'uomo che confida nell'uomo e fa suo appoggio un braccio di carne, e allontana il suo cuore dal Signore. Benedetto l'uomo che confida nel Signore, e di cui Dio sarà la speranza.»
Luc 6:19-31
Ma Abramo gli rispose: "Se non ascoltano Mosè ed i profeti, non crederanno nemmeno se uno risuscitasse da morte"».
Abbiamo ascoltato la realta' dell'abisso tra paradiso e inferno. Il giudizio di Dio e' come la fiamma inestinguibile. Ed e' reale: non si tratta di un insegnamento soltanto per i cristiani. Tutti dovremo avere a che fare con il giudizio eterno di Dio.
Anche la prima lettura ci dice che l'uomo che confida nell'uomo e' condannato. Mentre si salva solo chi' si rivolge a Dio. Dio soltanto infatti conosce perfettamente il cuore degli uomini. Non si tratta quindi delle apparenze.
Dio ci raccomanda la carita' verso chi ha bisogno, chi attorno a noi ha bisogno del nostro aiuto.
Sia lodato Gesu' Cristo. Sempre sia lodato!
__________________
(*) Questo commento e' scritto in tempo reale durante l'omelia. Mi scuso per l'eventuale misinterpretazione delle parole di Don Enrico.
FROM THE HOMILY BY DON ENRICO RONCAGLIA (**)
From the book of the prophet Jeremiah. Jer 17: 5-10 These things the Lord says: "Cursed is the man who trusts in man and supports him with an arm of flesh, and turns his heart away from the Lord. Blessed be the man who trusts in the Lord, and of whom God will be the hope. "
Luke 6: 19-31 But Abraham answered him: "If they don't listen to Moses and the prophets, they won't believe even if anyone rises from the dead" ».
We listened to the reality of the abyss between heaven and hell. God's judgment is like the inextinguishable flame. And it is real: it is not a teaching only for Christians.
We will all have to deal with God's eternal judgment. Even the first reading tells us that the man who trusts in man is condemned.
While only those who turn to God are saved. In fact, God alone knows perfectly the hearts of men.
It is therefore not a question of appearances. God recommends charity to us towards those in need, those around us who need our help.
Praised be Jesus Christ! Always be praised!
__________________
(*) This comment is written in real time during the homily. I apologize for any misinterpretation of Don Enrico's words.