DALL'OMELIA DI (FROM THE HOMILY BY) DON ENRICO RONCAGLIA – ORARI S.MESSA DI OGGI GIOVEDI 10 2022, ORE 8.00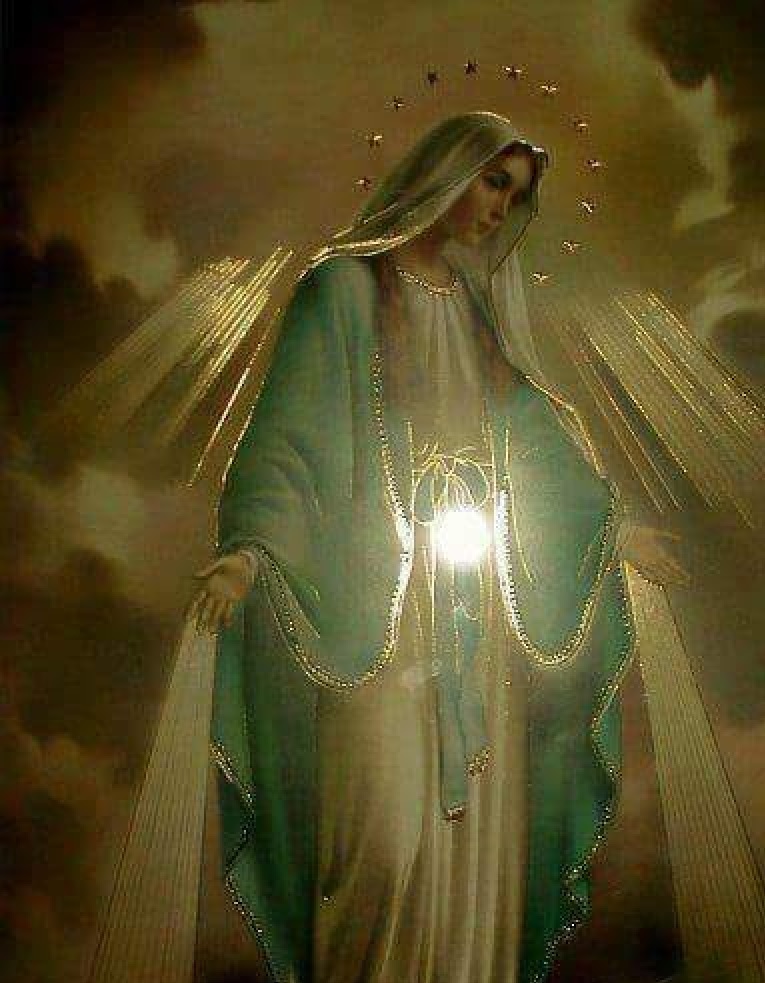 DALL'OMELIA DI DON ENRICO RONCAGLIA (*)
Ezech 18:1-9
Se un uomo sarà giusto, e vivrà secondo il diritto e la giustiziai se non parteciperà a banchetti idolatri, non alzerà i suoi occhi agli idoli della casa d'Israele; se rispetterà la donna d'altri e avrà riguardo alla sua; non offenderà nessuno, renderà il pegno al debitore, non commetterà rapine, darà il suo pane all'affamato, rivestirà l'ignudo, non riceverà più di quanto ha dato, ritrarrà la sua mano dall'iniquità, giudicherà con verità tra uomo e uomo, camminerà nei miei precetti e osserverà le mie leggi, operando con fedeltà, questi è giusto e vivrà di vera vita».
Ps 16:8; 16:2
Custódi me, Dómine, ut pupíllam óculi: sub umbra alárum tuárum prótege me.
Matt 15:21-28
In quel tempo, partito di là, Gesù si ritirò nelle parti di Tiro e di Sidone. Ed ecco una donna Cananea, venuta da quei dintorni, si mise a gridare: «Abbi pietà di me, o Signore, Figlio di David: la mia figliola è crudelmente tormentata dal demonio». Allora Gesù le disse: «O donna, è grande la tua fede, ti sia fatto come desideri». E da quel, momento la sua figlia fu guarita.
Abbiamo ascoltato questo racconto del Vangelo. Gesu' soccorre una donna cananea (quindi impura secondo gli ebrei) che si rivolge a Gesu' chiamandolo "Figlio di Davide" e quindi riconoscendolo come il Messia. Gli dice quindi "«Signore, ma anche i cagnolini mangiano delle briciole che cadono dalla mensa dei loro padroni». Gesu' si commuove e compie il miracolo di salvezza richiesto dalla cananea.
Questo ci insegna la potenza della preghiera fatta con fede.
In questi tempi e' solo la preghiera a Gesu' che ci puo' salvare. Gesu' permette il male e i castighi affinche' ci possiamo rivolgere a Lui pèr invocare la Sua salvezza!
Sia lodato Gesu' Cristo. Sempre sia lodato!
__________________
(*) Questo commento e' scritto in tempo reale durante l'omelia. Mi scuso per l'eventuale misinterpretazione delle parole di Don Enrico.
FROM THE HOMILY BY DON ENRICO RONCAGLIA (**)
Hezek 18: 1-9 If a man is just, and lives according to law and justice, if he does not participate in idolatrous banquets, he will not raise his eyes to the idols of the house of Israel; if he will respect the woman of others and have regard for his own; he will offend no one, return the pledge to the debtor, commit no robbery, give his bread to the hungry, clothe the naked, receive no more than he has given, withdraw his hand from iniquity, judge truthfully between man and man , he will walk in my precepts and he will observe my laws, working with fidelity, this is just and he will live of true life ».
Ps 16: 8; 16: 2 Custódi me, Dómine, ut pupíllam óculi: sub umbra alárum tuárum prótege me.
Matt 15: 21-28 At that time, having left there, Jesus withdrew to the parts of Tire and Sidon. And behold a Canaanite woman, who came from those surroundings, began to cry out: "Have mercy on me, O Lord, Son of David: my daughter is cruelly tormented by the devil." Then Jesus said to her: "O woman, your faith is great, let it be done as you wish." And from that moment his daughter was healed.
We listened to this gospel account.
Jesus helps a Canaanite woman (therefore impure according to the Jews) who turns to Jesus calling him "Son of David" and therefore recognizing him as the Messiah.
He then says to him "« Sir, but even the little dogs eat crumbs that fall from the table of their masters ». Jesus is moved and performs the miracle of salvation requested by the Canaanite.
This teaches us the power of praying with faith. In these times it is only prayer to Jesus that can save us. Jesus allows evil and punishments so that we can turn to Him to invoke His salvation
Praised be Jesus Christ! Always be praised!
__________________
(*) This comment is written in real time during the homily. I apologize for any misinterpretation of Don Enrico's words.