Quod dico vobis in ténebris, dícite in lúmine: et quod in aure audítis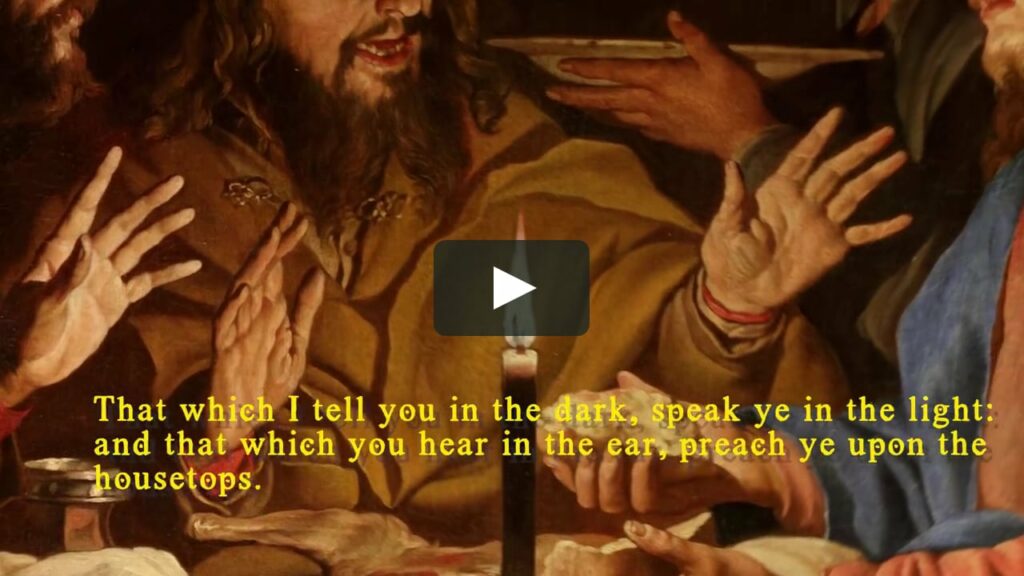 That which I tell you in the dark, speak ye in the light
ORARI S.MESSA DI OGGI GIOVEDI 26 GENNAIO 2022, ORE 8.00 – S. Polycarpi Episcopi et Martyris ~ III. classis
Tempora: Feria IV infra Hebdomadam III post Epiphaniam

EVANGELIUM E OMELIA\HOMILY:
Evangelium
Matt 10:26-32
In illo témpore: Dixit Iesus discípulis suis: Nihil est opértum, quod non revelábitur; et occúltum, quod non sciétur. Quod dico vobis in ténebris, dícite in lúmine: et quod in aure audítis, prædicáte super tecta. Et nolíte timére eos, qui occídunt corpus, ánimam autem non possunt occídere; sed pótius timéte eum, qui potest et ánimam et corpus pérdere in gehénnam. Nonne duo pásseres asse véneunt: et unus ex illis non cadet super terram sine Patre vestro? Vestri autem capílli cápitis omnes numerári sunt. Nolíte ergo timére: multis passéribus melióres estis vos. Omnis ergo, qui confitébitur me coram homínibus, confitébor et ego eum coram Patre meo, qui in coelis est.
Gospel
Matt 10:26-32
At that time, Jesus said to His disciples: Nothing is covered that shall not be revealed; nor hid, that shall not be known. That which I tell you in the dark, speak ye in the light; and that which you hear in the ear, preach ye upon the housetops. And fear ye not them that kill the body, and are not able to kill the soul; but rather fear him that can destroy both soul and body in hell. Are not two sparrows sold for a farthing, and not one of them shall fall on the ground without your Father; but the very hairs of your head are all numbered. Fear not, therefore; better are you than many sparrows. Every one therefore that shall confess Me before men, I will also confess him before My Father who is in heaven.
DALL'OMELIA DI (FROM THE HOMILY BY) DON ENRICO RONCAGLIA – GIOVEDI 26 GENNAIO 2022, ORE 8.00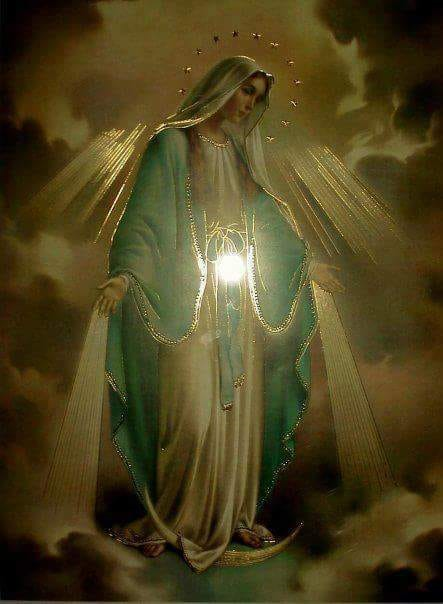 DALL'OMELIA DI DON ENRICO RONCAGLIA (*)
Oggi ricordiamo la bellissima testimonianza San Policarpo di Smirne (Πολύκαρπος, Smirne, 69 circa – Smirne, 155), il quale fu discepolo di Giovanni apostolo da cui venne consacrato sacerdote e vescovo di Smirne durante il regno di Traiano. Come teologo, godette di grande autorità e fu uno dei pastori più stimati del tempo. È venerato come santo da molte Chiese cristiane. Celebre e' la sua passio autobiografica (comunemente nota come Martirio di san Policarpo). Fu maestro di Ireneo di Lione, fondatore di chiese nelle Gallie e suo biografo.
Combatte' l'eresia dell'arianesimo che nega l'incarnazione di Gesu'.
E' la stessa eresia che pervade oggi la falsa chiesa. Policarpo diede la sua testimonianza con il martirio.
Ma chi appartiene alla chiesa? Chi non odia il prossimo, anzi lo ama! Chi viene in aiuto alle necessita' anche materiali del prossimo, senza abbandonare i propri poveri, ma soprattutto a quelle dell'anima.
Manifestiamo dunque la nostra testimonianza di fede, senza temere di perdere i beni e la vita!
Saremo ricompensati dopo la nostra morte!
Sia lodato Gesu' Cristo! Sempre sia lodato!
__________________
(*) Questo commento e' scritto in tempo reale durante l'omelia. Mi scuso per l'eventuale misinterpretazione delle parole di Don Enrico.
FROM THE HOMILY BY DON ENRICO RONCAGLIA (**)
Today we remember the beautiful testimony of St. Polycarp of Smyrna (Πολύκαρπος, Smyrna, 69 – Smyrna, 155), who was a disciple of John the Apostle from whom he was consecrated priest and bishop of Smyrna during the reign of Trajan.
As a theologian, he enjoyed great authority and was one of the most respected pastors of the time. He is revered as a saint by many Christian churches.
His autobiographical passion (commonly known as the Martyrdom of St. Polycarp) is famous. He was teacher of Irenaeus of Lyons, founder of churches in Gaul and his biographer.
He fought he heresy of Arianism which denies the incarnation of Jesus. It is the same heresy that pervades the false church today. Polycarp gave his testimony with martyrdom.
But who belongs to the church?
Who does not hate his neighbor, indeed loves him!
Those who come to the aid of the material needs of their neighbors, without abandoning their poor, but above all to those of the soul.
Let us therefore show our testimony of faith, without fear of losing our goods and life!
We will be rewarded after our death!
Praised be Jesus Christ! Always be praised!
__________________
(*) This comment is written in real time during the homily. I apologize for any misinterpretation of Don Enrico's words.Edit