Beáti servi illi, quos, cum vénerit dóminus, invénerit vigilántes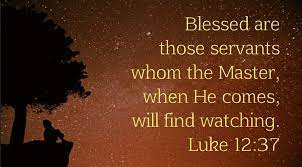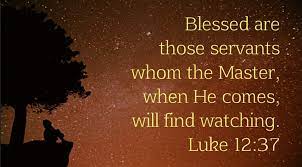 Blessed are those servants whom the master, on his return, shall find watching
VANGELO DI OGGI LUNEDI 17 GENNAIO 2022: S. Antonii Abbatis ~ III. classis
Tempora: Feria II infra Hebdomadam II post Epiphaniam
Preghiamo per il pronto ristabilimento di DON ENRICO RONCAGLIA!

EVANGELIUM E OMELIA\HOMILY:
Evangelium
Luc 12:35-40
In illo témpore: Dixit Iesus discípulis suis: Sint lumbi vestri præcíncti, et lucernæ ardéntes in mánibus vestris, et vos símiles homínibus exspectántibus dóminum suum, quando revertátur a núptiis: ut, cum vénerit et pulsáverit, conféstim apériant ei. Beáti servi illi, quos, cum vénerit dóminus, invénerit vigilántes: amen, dico vobis, quod præcínget se, et fáciet illos discúmbere, et tránsiens ministrábit illis. Et si vénerit in secúnda vigília, et si in tértia vigília vénerit, et ita invénerit, beáti sunt servi illi. Hoc autem scitóte, quóniam, si sciret paterfamílias, qua hora fur veníret, vigiláret útique, et non síneret pérfodi domum suam. Et vos estóte paráti, quia, qua hora non putátis, Fílius hóminis véniet.
Gospel Luke 12:35-40
At that time, Jesus said to His disciples, Let your loins be girt about and your lamps burning, and you yourselves like men waiting for their master's return from the wedding; so that when he comes and knocks, they may straightway open to him. Blessed are those servants whom the master, on his return, shall find watching. Amen I say to you, he will gird himself, and will make them recline at table, and will come and serve them. And if he comes in the second watch, and if in the third, and finds them so, blessed are those servants! But of this be assured, that if the householder had known at what hour the thief was coming, he would certainly have watched, and not have let his house be broken into. You also must be ready, because at an hour that you do not expect, the Son of Man is coming.
DALL'OMELIA DI (FROM THE HOMILY BY) DON ENRICO RONCAGLIA – DEL GIORNO MARTEDI 11 GENNAIO 2022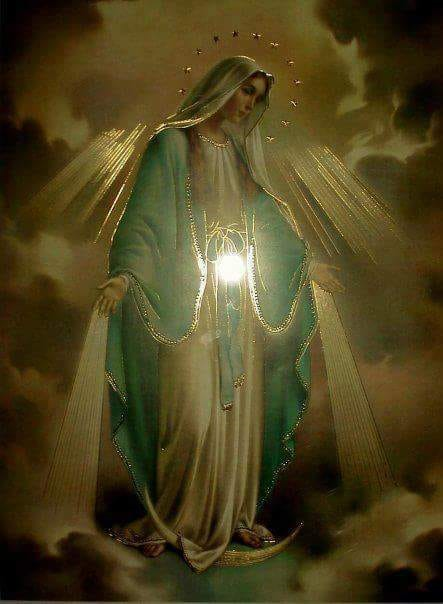 DALL'OMELIA DI DON ENRICO RONCAGLIA (*)
Rom 12:1-5
E non vogliate conformarvi a questo secolo, ma riformatevi col rinnovamento del vostro spirito: affinché possiate conoscere quale sia la volontà di Dio, ciò ch'è bene, gradito e perfetto.
Luc 2:42-52
Quando Gesú raggiunse i dodici anni, essendo essi saliti a Gerusalemme, secondo l'usanza di quella solennità, e, passati quei giorni, se ne ritornarono, il fanciullo Gesú rimase a Gerusalemme, né i suoi genitori se ne avvidero.
Oggi e' il sesto giorno dell'ottava di Epifania che termina giovedi 13 gennaio.
Gesu' nel Vangelo rimane nel tempio di Gerusalemme. Ma al ritorno a Nazareth, Gesu' ritorna nel nascondimento. Si manifestera' a trent'anni per annunciare il Vangelo.
Il Signore si assoggetta a questa volonta di Dio. Anche San Paolo ci esorta a non valutarci piu' degli altri, a non assumere atteggiamenti di superbia, volere primeggiare. Questa tentazione deve essere evitata nella comunita', perche' la Chiesa e' un solo corpo.
Ma ciascuno ha la sua missione. Ciascuno ha il suo compito che Gesu' gli ha comandato di svolgere con umilta' e dedizione.
Oggi c'e' anche la memoria di San Igino, santo papa e martire del secondo secolo. Fu un combattente della fede, che si batte' per la diffusione del vangelo contro la cultura, le menzogne e la religione del paganesimo.
Sia lodato Gesu' Cristo! Sempre sia lodato!
__________________
(*) Questo commento e' scritto in tempo reale durante l'omelia. Mi scuso per l'eventuale misinterpretazione delle parole di Don Enrico.
FROM THE HOMILY BY DON ENRICO RONCAGLIA (**)
Rom 12: 1-5
And do not want to conform to this century, but reform yourselves with the renewal of your spirit: so that you may know what God's will is, what is good, pleasing and perfect.
Luke 2: 42-52
When Jesus reached the age of twelve, they had gone up to Jerusalem, according to the custom of that solemnity, and, after those days, they returned, the child Jesus remained in Jerusalem, nor did his parents realize it.
Today is the sixth day of the octave of Epiphany which ends Thursday 13 January.
Jesus in the Gospel remains in the temple of Jerusalem.
But upon returning to Nazareth, Jesus returns in hiding. He will manifest himself at thirty to announce the Gospel.
The Lord submits himself to this will of God.
Even St. Paul urges us not to value ourselves more than others, not to assume attitudes of pride, to want to excel.
This temptation must be avoided in the community, because the Church is one body.
But each has its own mission. Each has his own task that Jesus commanded him to carry out with humility and dedication.
Today there is also the memory of San Igino, a saint pope and martyr of the second century. He was a fighter of the faith, who fought for the spread of the gospel against the culture, lies and religion of paganism.